To retrieve new inspections on the iPad, simply "pull to refresh" to view newly added inspections. 
To do this, navigate to the "Scheduled" tab on your inspection screen.  Pull down and you will see a small symbol appear with text that reads, "Pull to Refresh"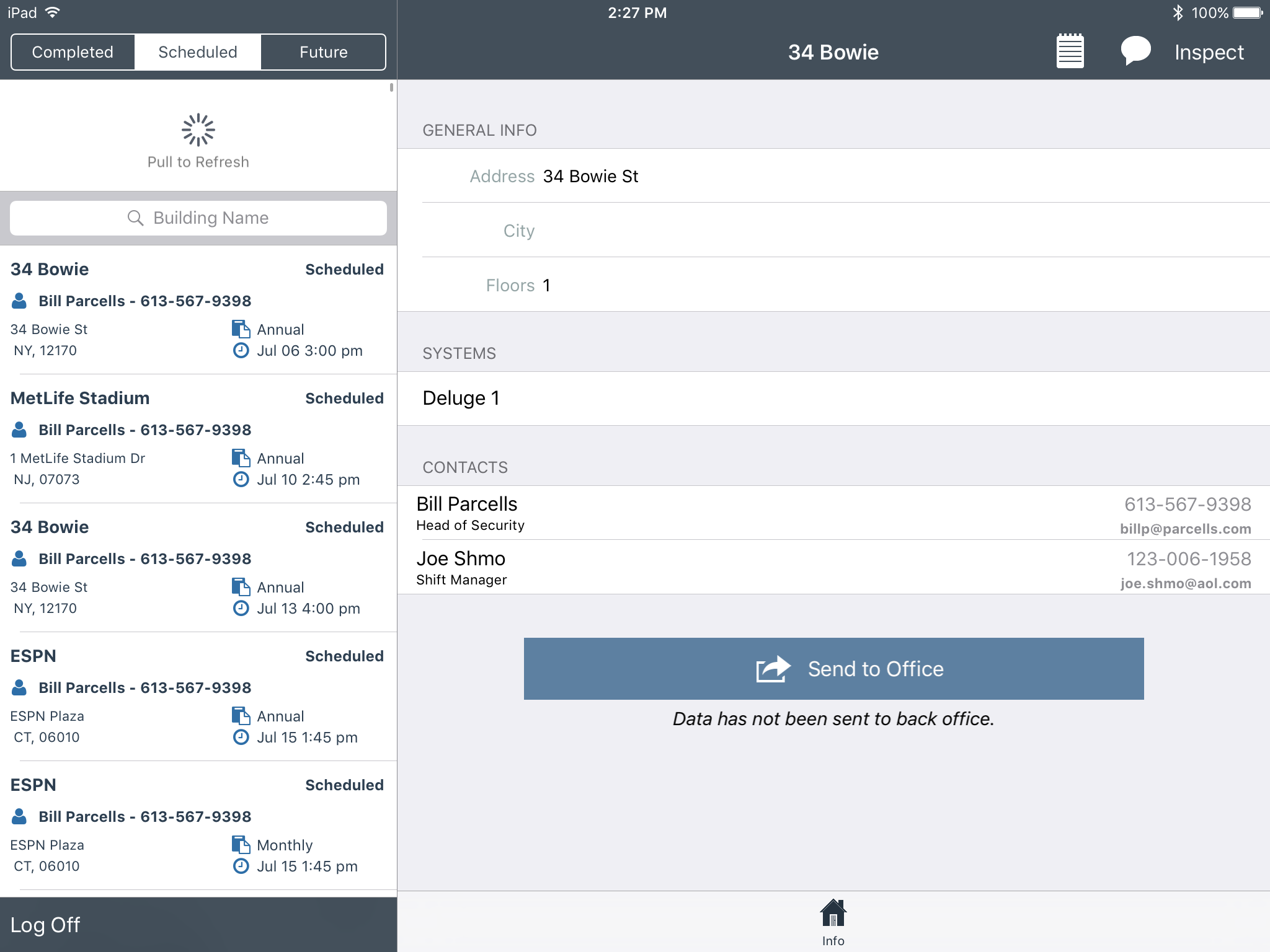 Let go and your refresh is complete.
Any new inspections added to the backend of Inspect Point will now appear in the appropriate list.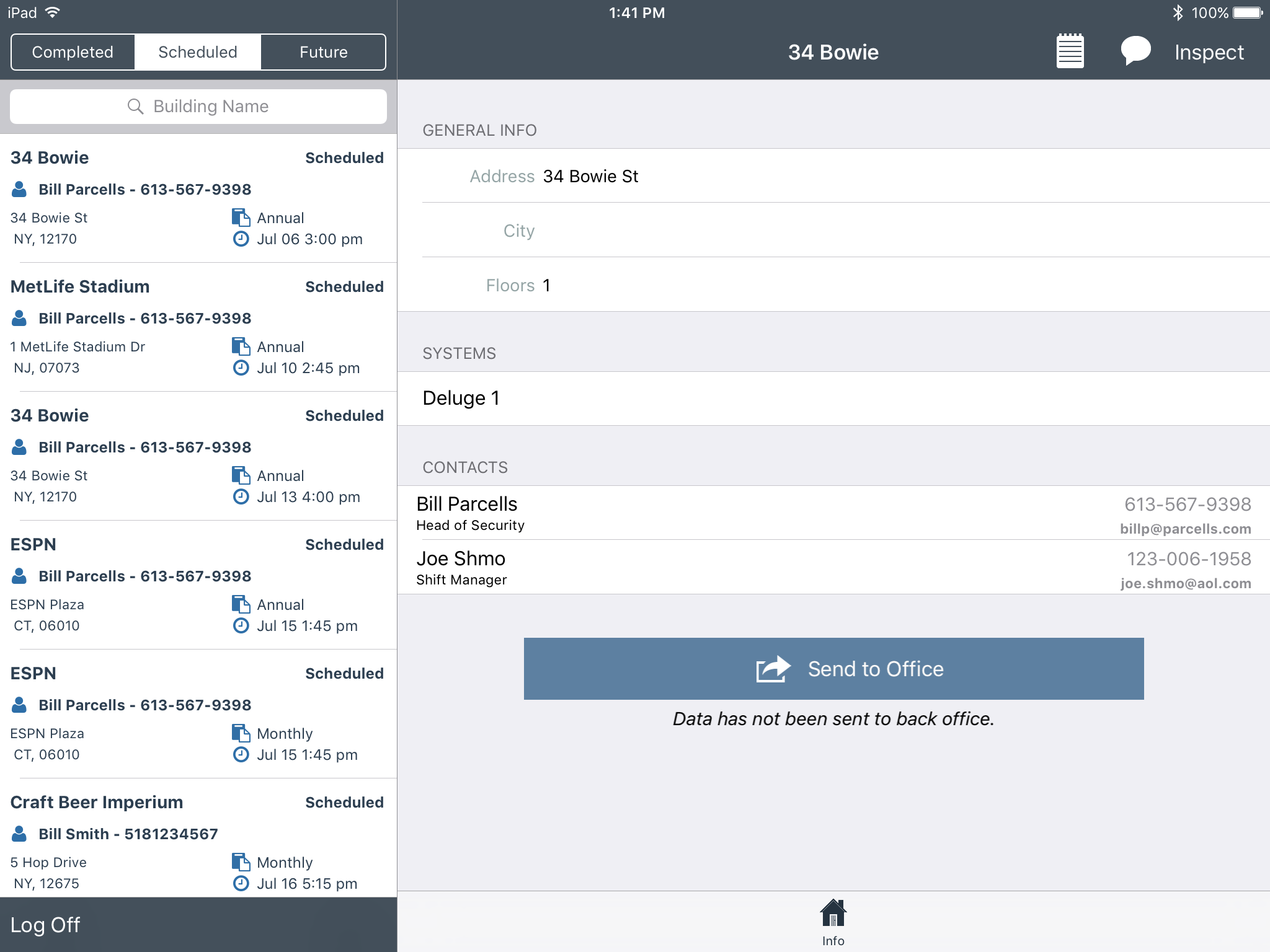 Need help? Contact our Support Team at support@inspectpoint.com or submit a support ticket through the "Submit a request" link above.