From the inspection on the iPad, tap the camera icon in the upper right corner

Here you will see any visit photos you've added already. 

To edit, tap the caption and make the desired changes.
When finished, make sure to save.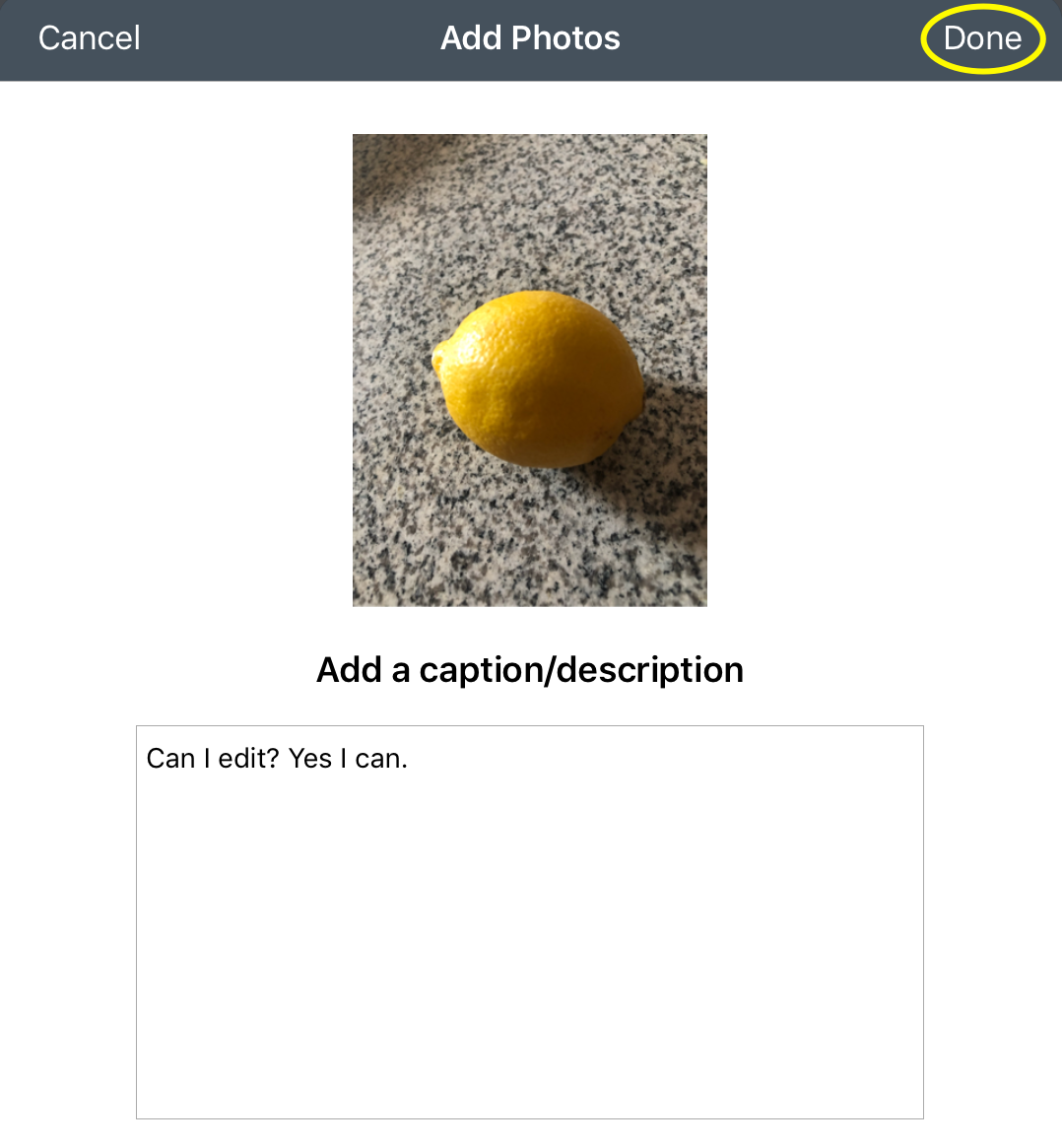 To see changes on a report, resubmit the inspection and regenerate the report.