On the inspection detail screen, click 'Signatures'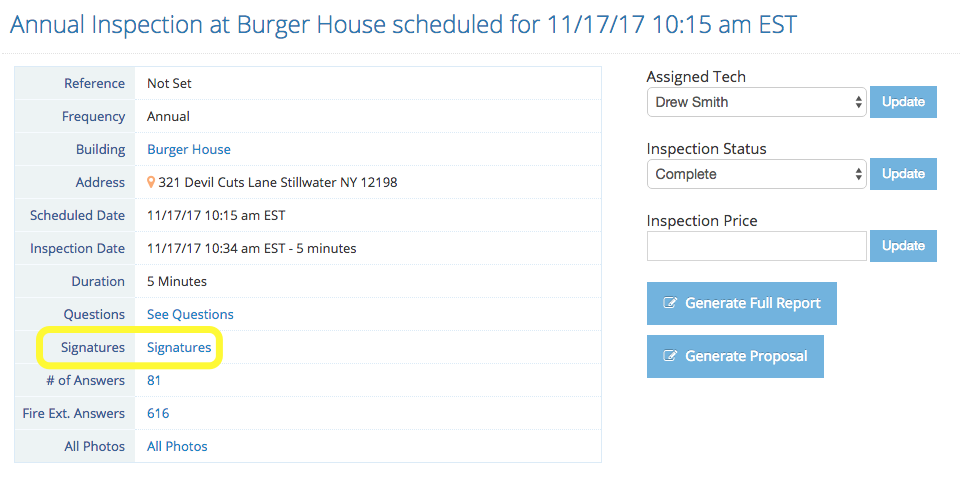 Click 'Edit' in the ID field for the signature you'd like to edit.

Update the 'Name' and/or 'Date' field(s) accordingly.
Click Update when done.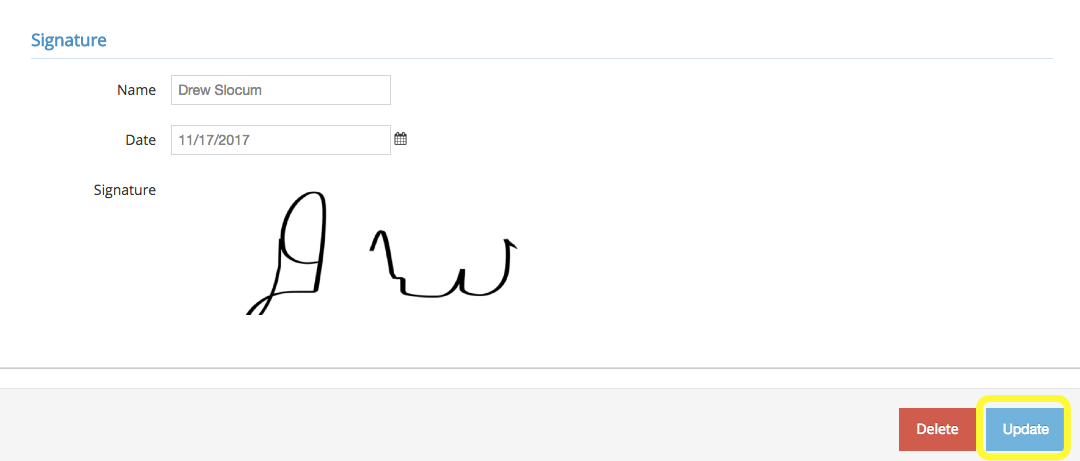 Repeat this process to edit the other signature
Need help? Contact our Support Team at support@inspectpoint.com or submit a support ticket through the "Submit a request" link above.