Begin at the Inspection Detail screen of the the building you'd like to update or edit an answer for
Once there, click the number located to the right of '#of Answers' next to the respective inspection type (the number will be blue and clickable)
If a California customer, you will click the number next to Form Answers

You are now on the Answers Screen.
Here you will see a full list of all the questions that were asked and their corresponding answers.
Click the number in the 'ID' column for the answer you'd like to see or edit.
For California customers, click Edit next to the question you would like to edit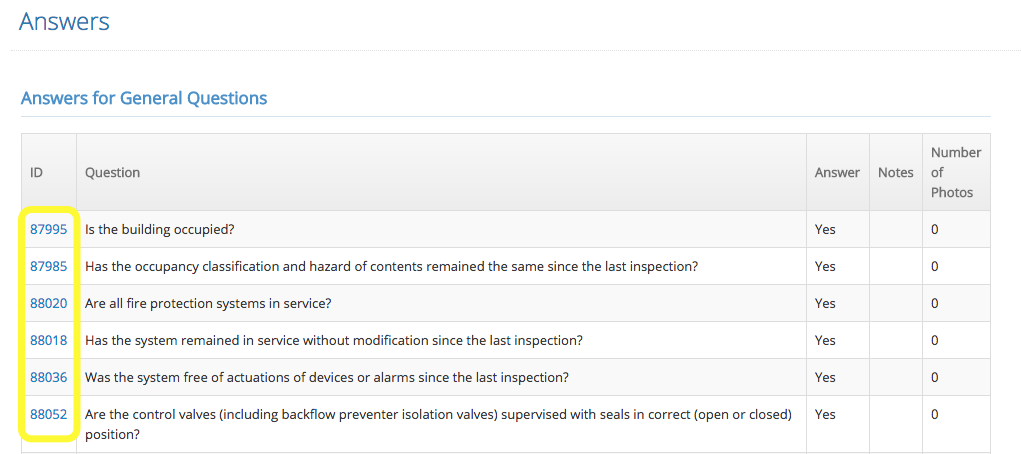 You will now see the Answer Detail screen, where you can edit the answer and/or remove or add notes for the answer

Once updated, be sure to regenerate the report so any changes made will reflect accordingly on the report.