Click the Inspection tab on the Building Detail screen.

Locate the inspection and click the inspection ID number for the inspection you'd like to cancel.

Locate the 'Inspection Status' drop down on the right hand side of the screen (the inspection status will be set to scheduled).

From the dropdown, select "Cancelled"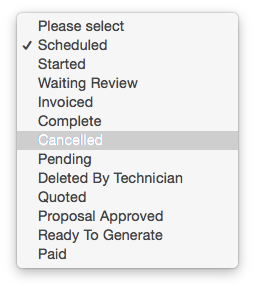 Click Update next to 'Inspection Status'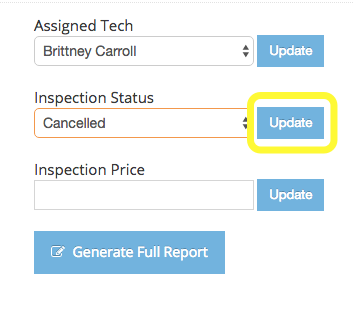 A green success bar will appear, indicating that you have successfully cancelled the inspection.

>>>PLEASE NOTE: By design, Inspect Point does not remove inspections from the iPad. To remove the inspection from the iPad, swipe left on the inspection, and tap Delete. The status will then appear in the backend as "Deleted by Technician"
Need help? Contact our Support Team at support@inspectpoint.com or submit a support ticket through the "Submit a request" link above.