Customers who have both the QuickBooks Online integration and Inspect Point Payments enabled will be able to sync payments to QBO.


There are two ways to sync payments to QBO:
Create invoice
Send invoice to QBO
Collect payment in Inspect Point
Payment will automatically appear in QBO
Or,
Create invoice
Collect payment in Inspect Point
Send invoice to QBO, at which point payment will also appear in QBO
Convenience Fee Handling
Note, for customers with the "convenience fee" enabled, a convenience fee line item will appear on the QBO side.
Here is a payment made with convenience fee. If convenience fee not enabled, then no line item is added to invoice in QBO for convenience fee.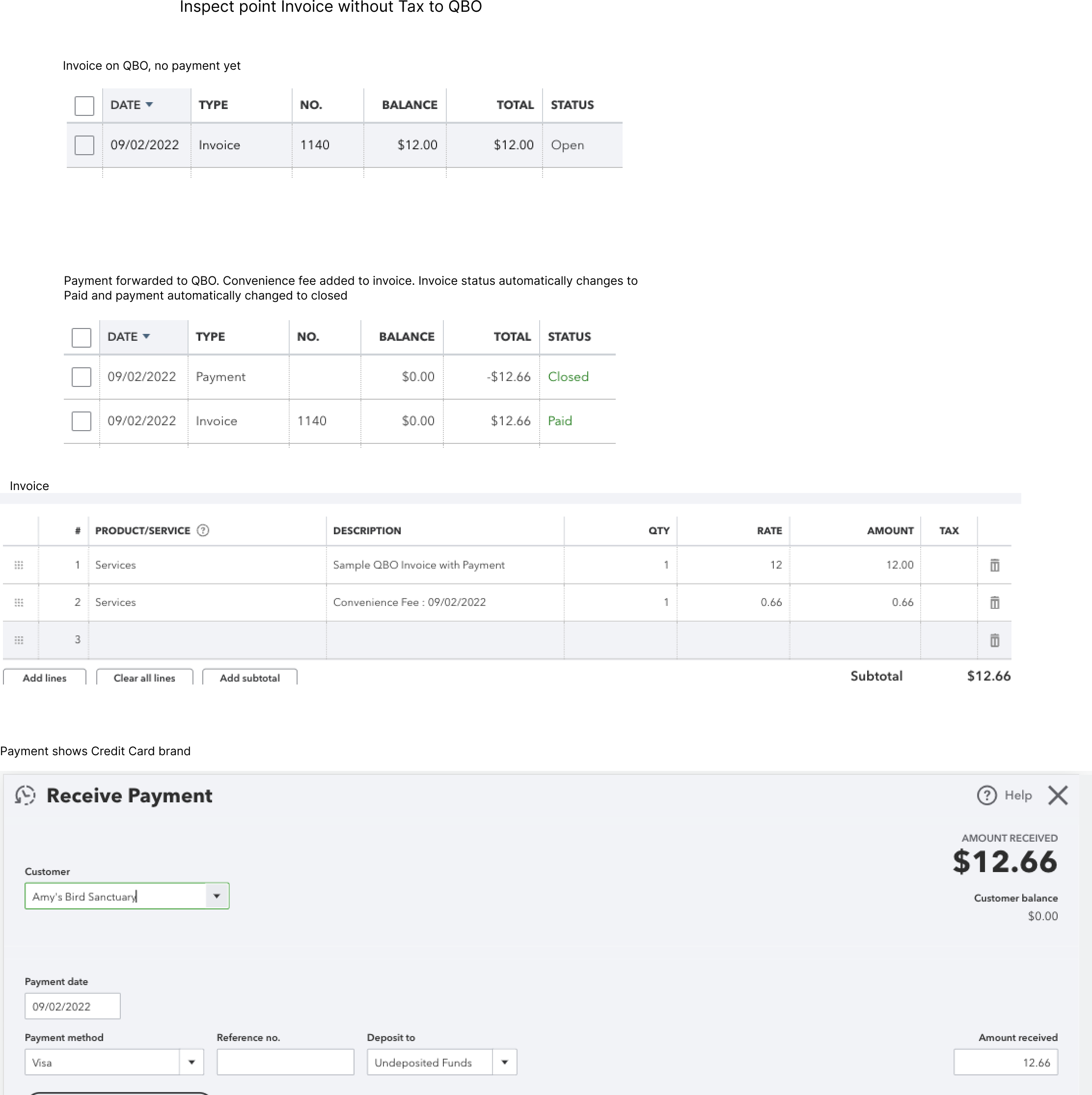 Tax Handling
Here is a sample of what would happen if a payment is made to an invoice with taxable items. Currently, Inspect Point does not supporting sending tax amounts to QBO, so there is a slight differentiation which will need to be corrected on the QBO side.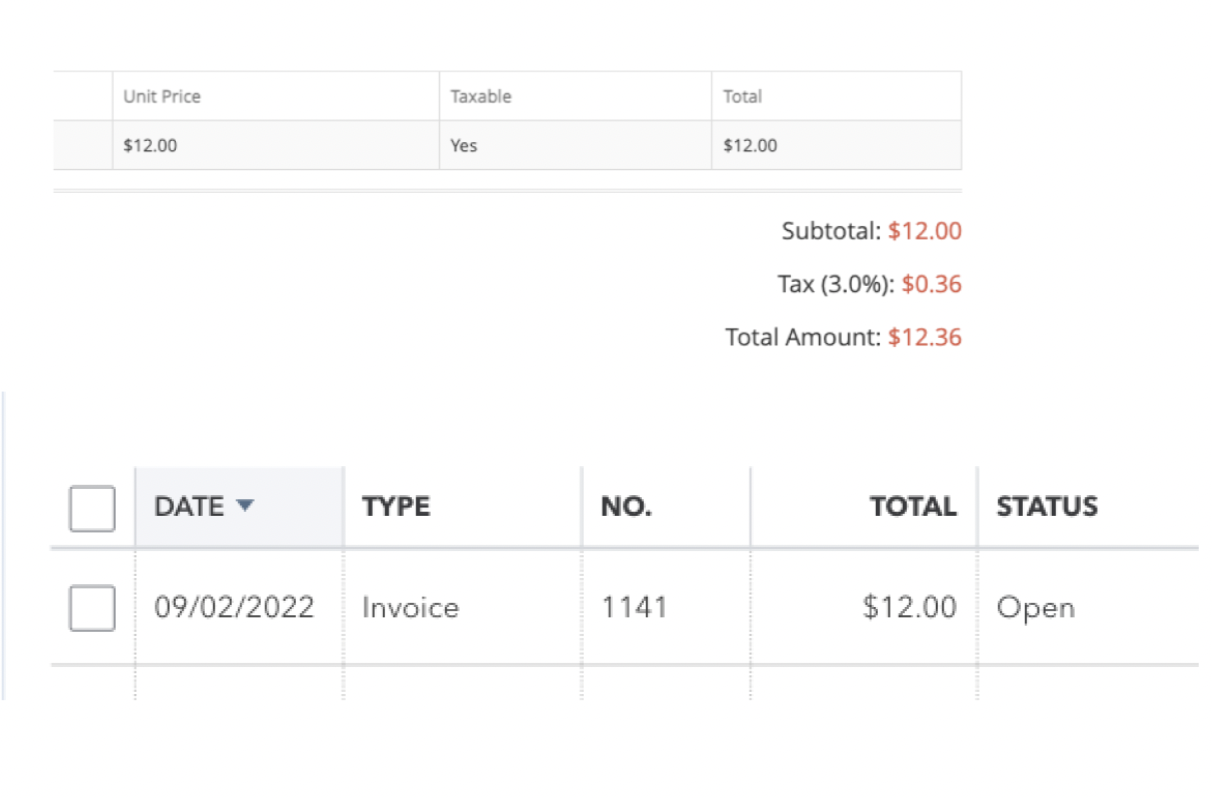 Have questions, or need support? Contact us at payments-support@inspectpoint.com.