Currently QBO Integration is an add-on feature and not enabled by default in your Inspect Point instance.
We have two QBO Integration Options:
Invoice Export to QBO - This is a free integration
Direct QuickBooks Online (QBO) Integration - This is an add-on feature that allows users to sync invoices directly to QBO via the Inspect Point / QBO API Integration.
Please contact support@inspectpoint.com to find out more information about enabling either of these features.
Once your account has this feature enabled you can proceed with these instructions.
Connect Inspect Point to QBO
Once enabled you will be able to connect your QBO account to Inspect Point by following the following steps:
Step 1: Navigate to the Integration Settings
From the Settings menu, select QuickBooks Online under Integrations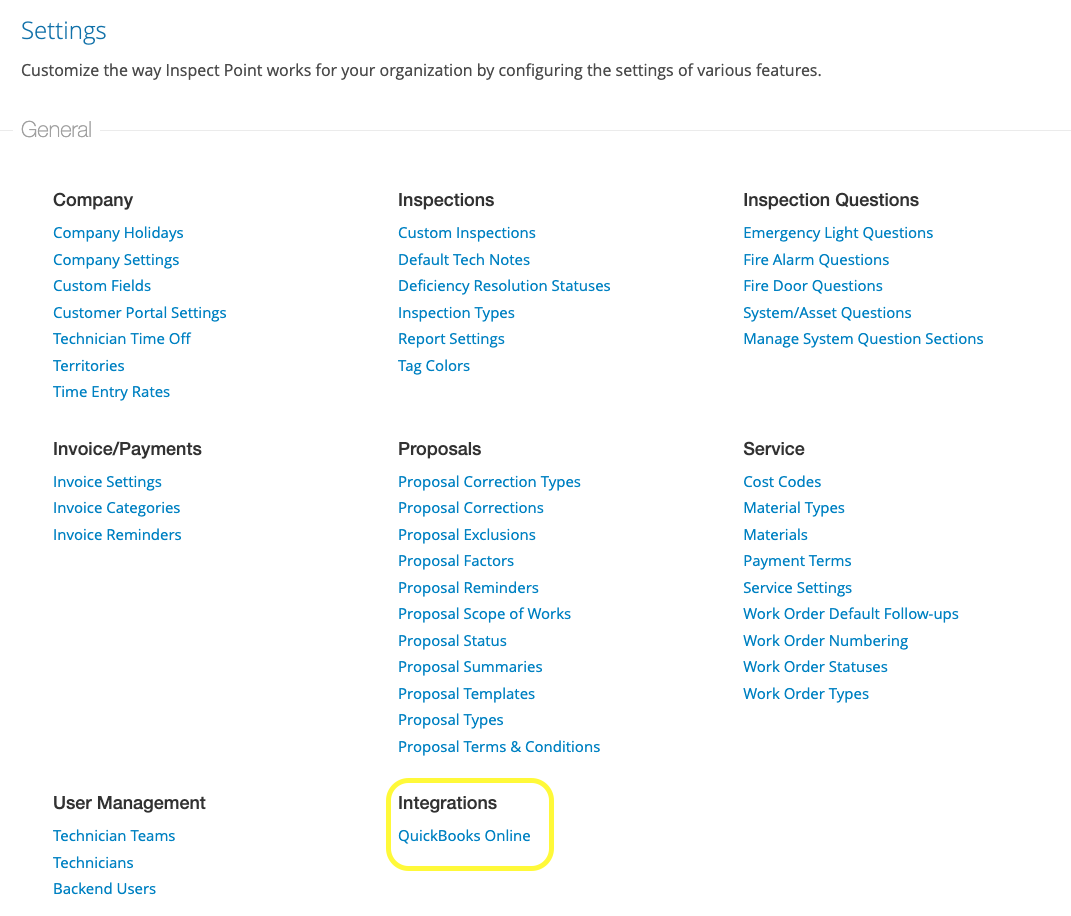 Step 2: Click "Set up Connection"
The Quickbooks Settings page gives you access to see your current connection status with QBO. If you have not connected yet, you will have a button for setting up the connection. Click "Set up Connection" to start the process. (Warning this will navigate you away from Inspect Point and to QBO)

Step 3: Sign In to QBO (If you aren't already)
This step may vary if you are already signed in. In the event you are signed in, you will automatically be taken to Step 5.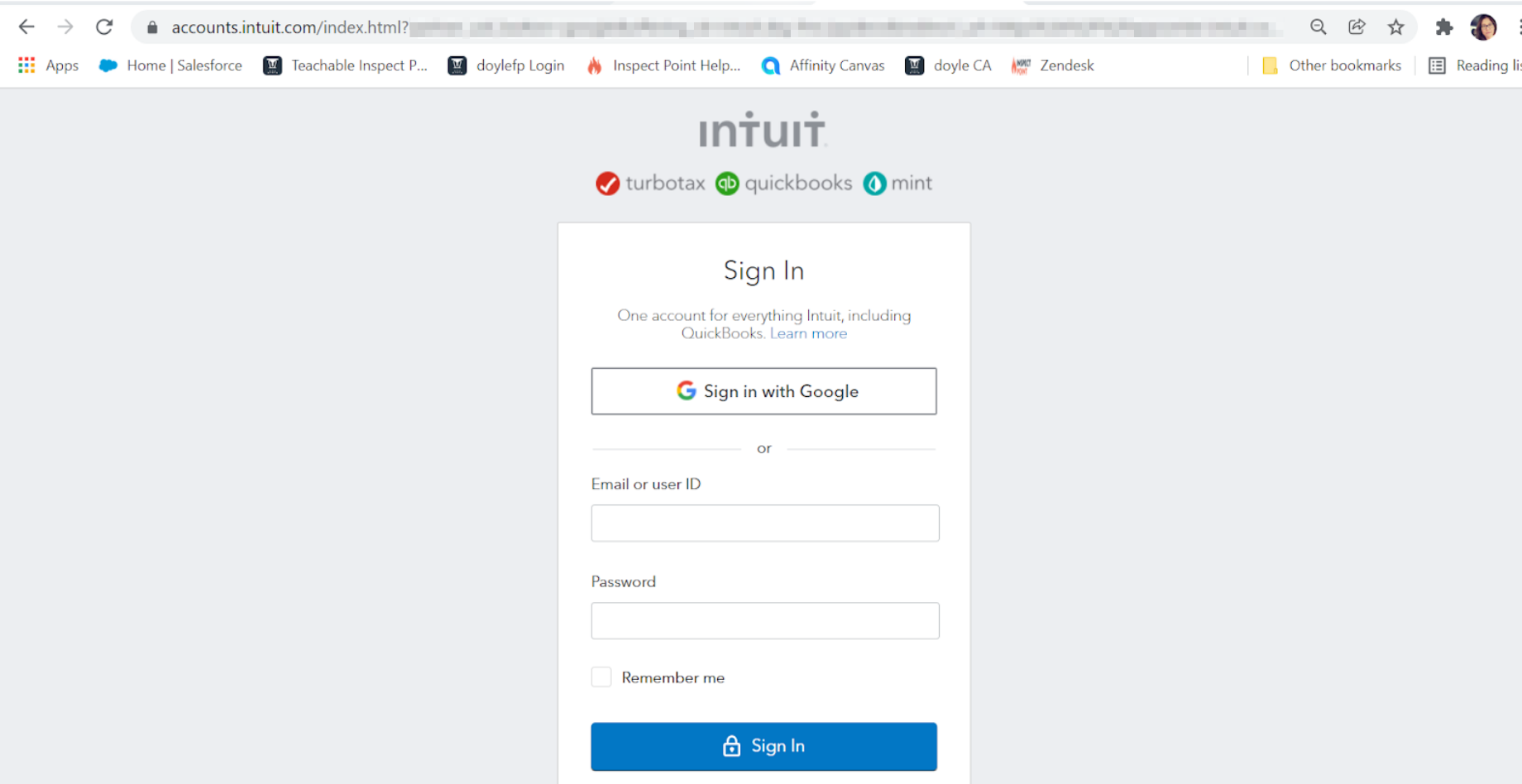 Step 4: Connect the Inspect Point App to QBO
This step will prompt you to connect the two apps. This is granting Inspect Point permission to operate on your QBO data. This is required for any integration. It is allowing Inspect Point to read and write data in your QBO instance. This allows Inspect Point to retrieve data like customer data in order to link buildings as well as push invoice data directly to QBO. Choose "Connect" here. If you choose "No Thanks" the integration will not be complete.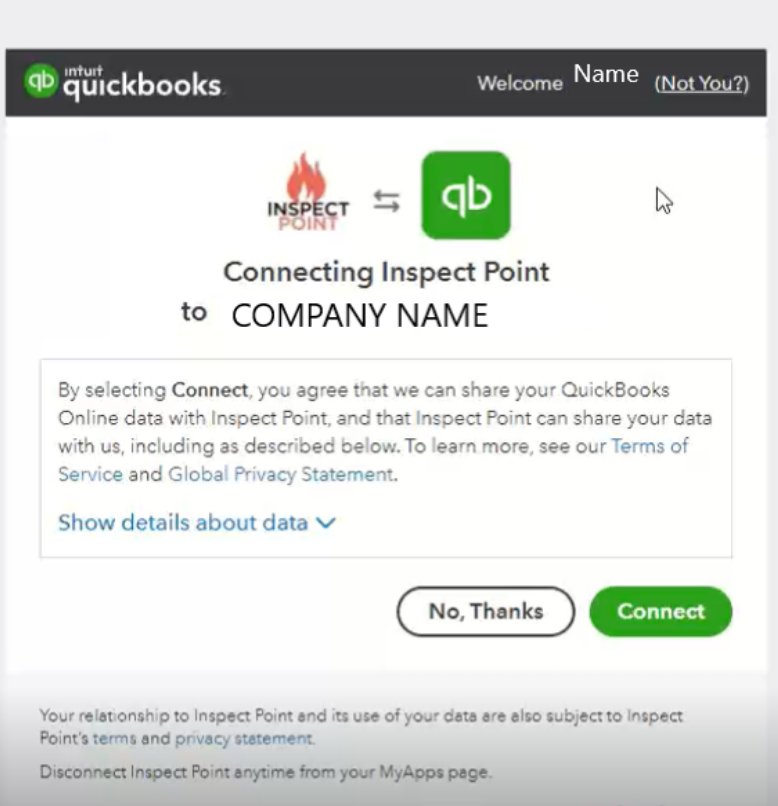 Step 5: Confirm Success
Once connected, the screen should reflect your QBO/Inspect Point connection status and show you the company name associated to your QBO account. You can disregard the "Refresh session" button for now. This should not be needed but in the event your QBO / Inspect Point connection stops working, this will re-connect them.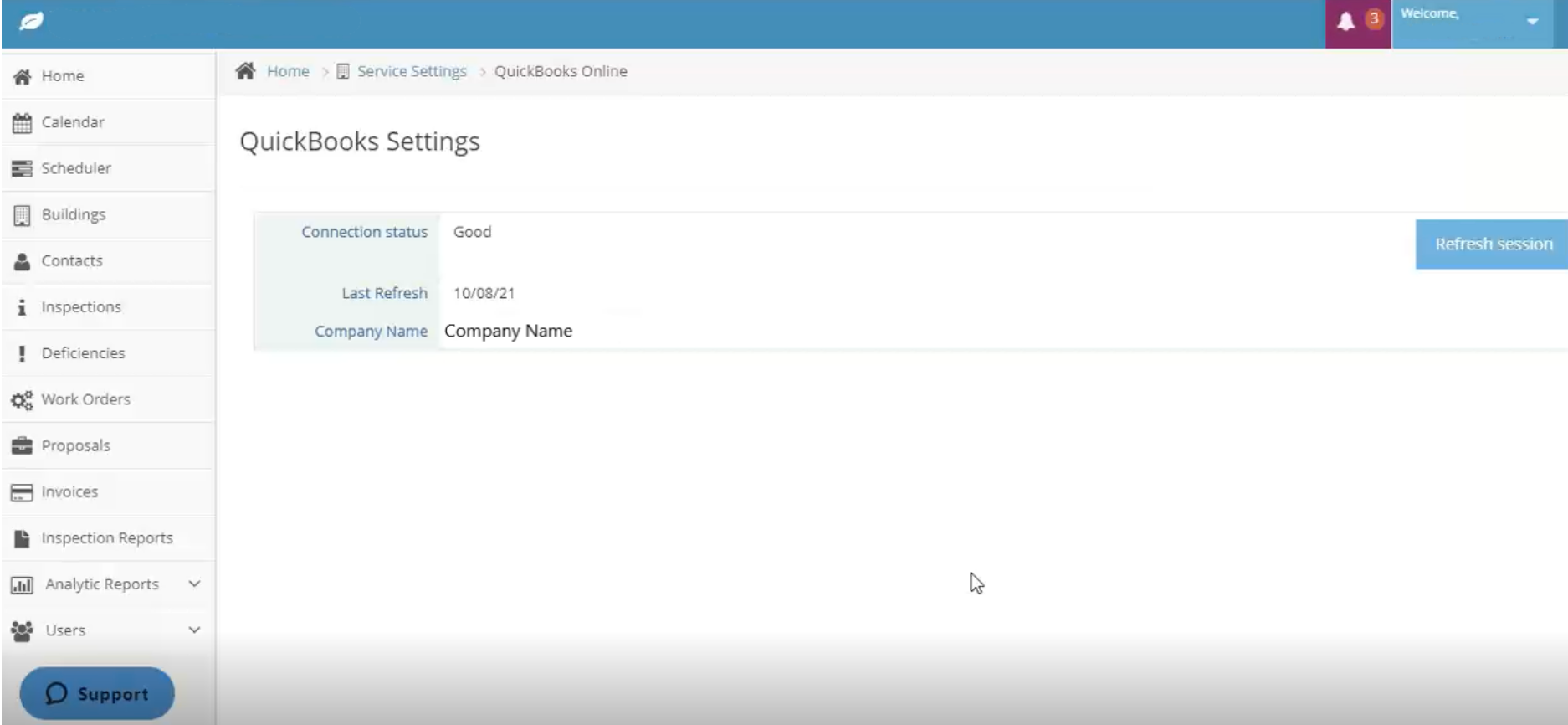 Need help? Contact our Support Team at support@inspectpoint.com or submit a support ticket via the web widget on the bottom-left on your screen - Click here for more information.