Once payments are turned on in your account, you will have access to a "Payment Settings" page.

Before you can take payments, you need to provide a refund policy and terms & conditions which will be linked from your invoice/"Pay Now" form.
Legal Content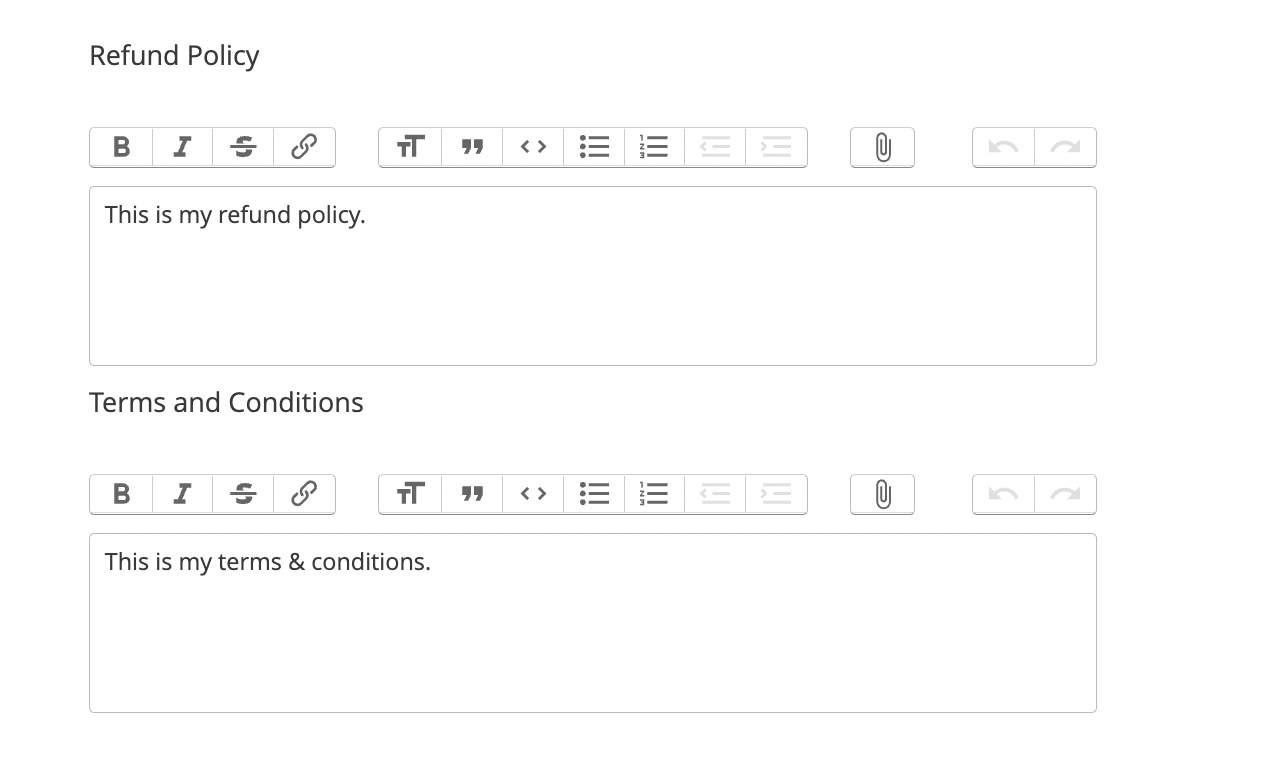 Payment Activity Notifications
The email address provided here will receive an email when a payment is made. (The email is a copy of the receipt that the customer receives.)


Payment Options

Toggle "Allow invoice payments on" to turn the checkout form on on your invoices.
If you would like to pass on the transaction fees to a customer, click "Enable Convenience Fee." When the convenience fee is enabled, the invoice amount will update to reflect the added fees (2.95% + 30c for credit card payments, 1% - capped at $50 - for ACH).
If you would like to take payments through the "Pay Now" form in addition to on invoices, toggle "Enable pay now payments" on.


Have questions, or need support? Contact us at support@inspectpoint.com.