Company holidays can be used to track when your company is closed, to help you schedule inspections and service visits.
Functionality related to company holidays is found on the "Company Holidays" page in the "Company" category on your Settings page.
Company holidays appear on the Calendar and Scheduler, and can be added or imported by a back-end office user.
Where to Find Company Holiday Functionality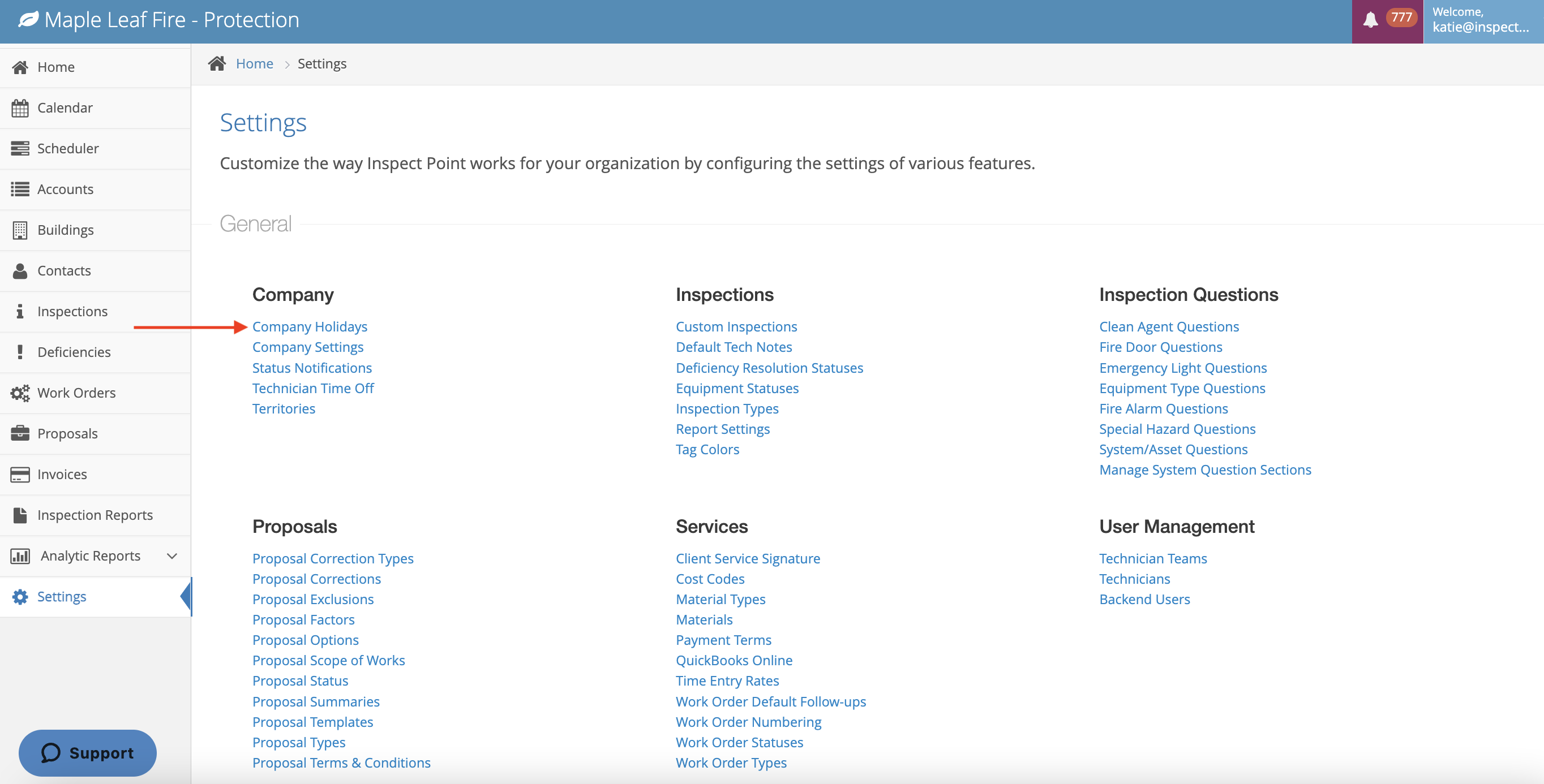 How to Add Company Holidays

To add a company holiday entry, go to the Company Holidays page, and click the "Add" button. You will fill out:

Holiday name

Start date

End date
Press save to save the company holiday.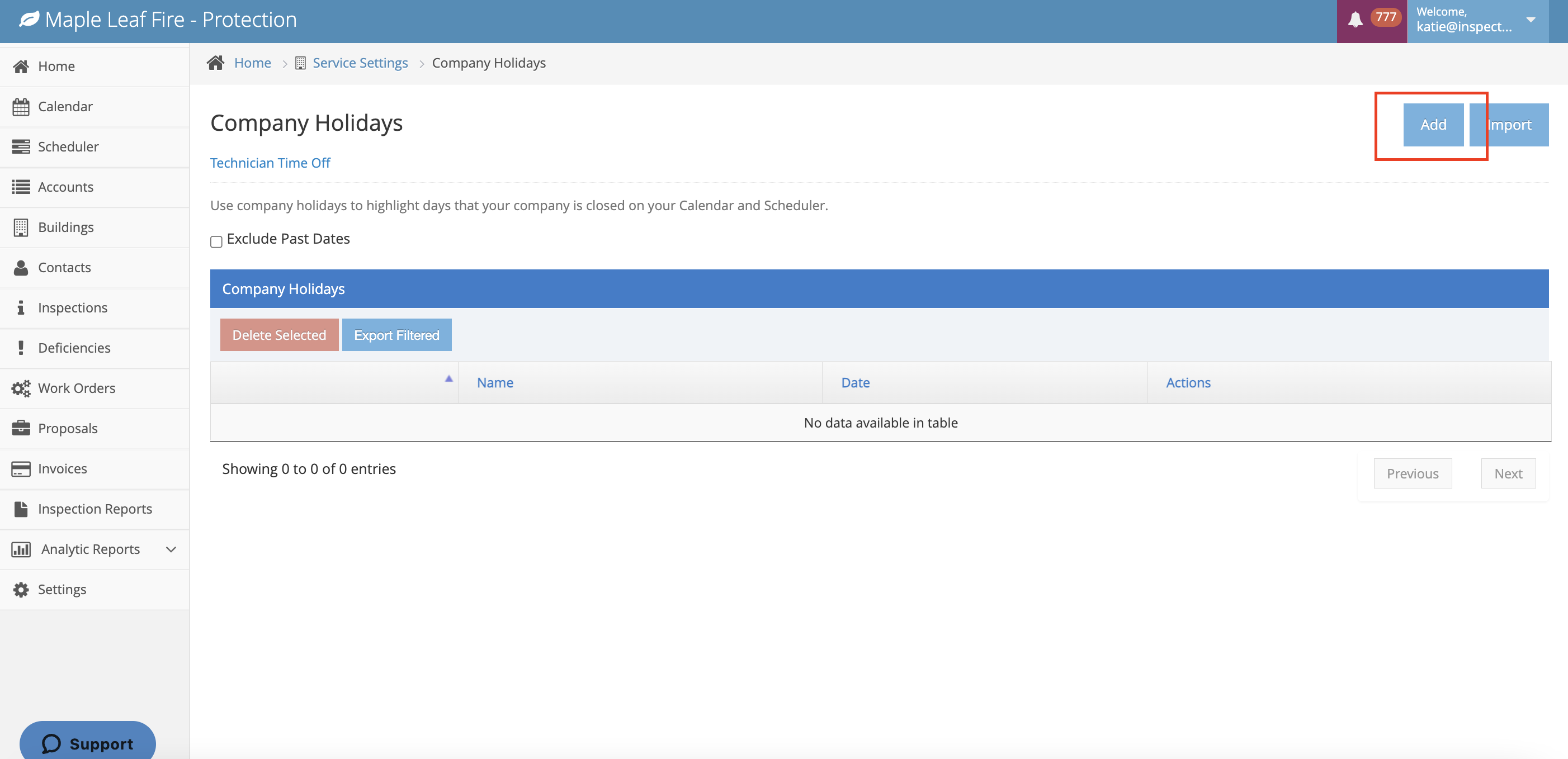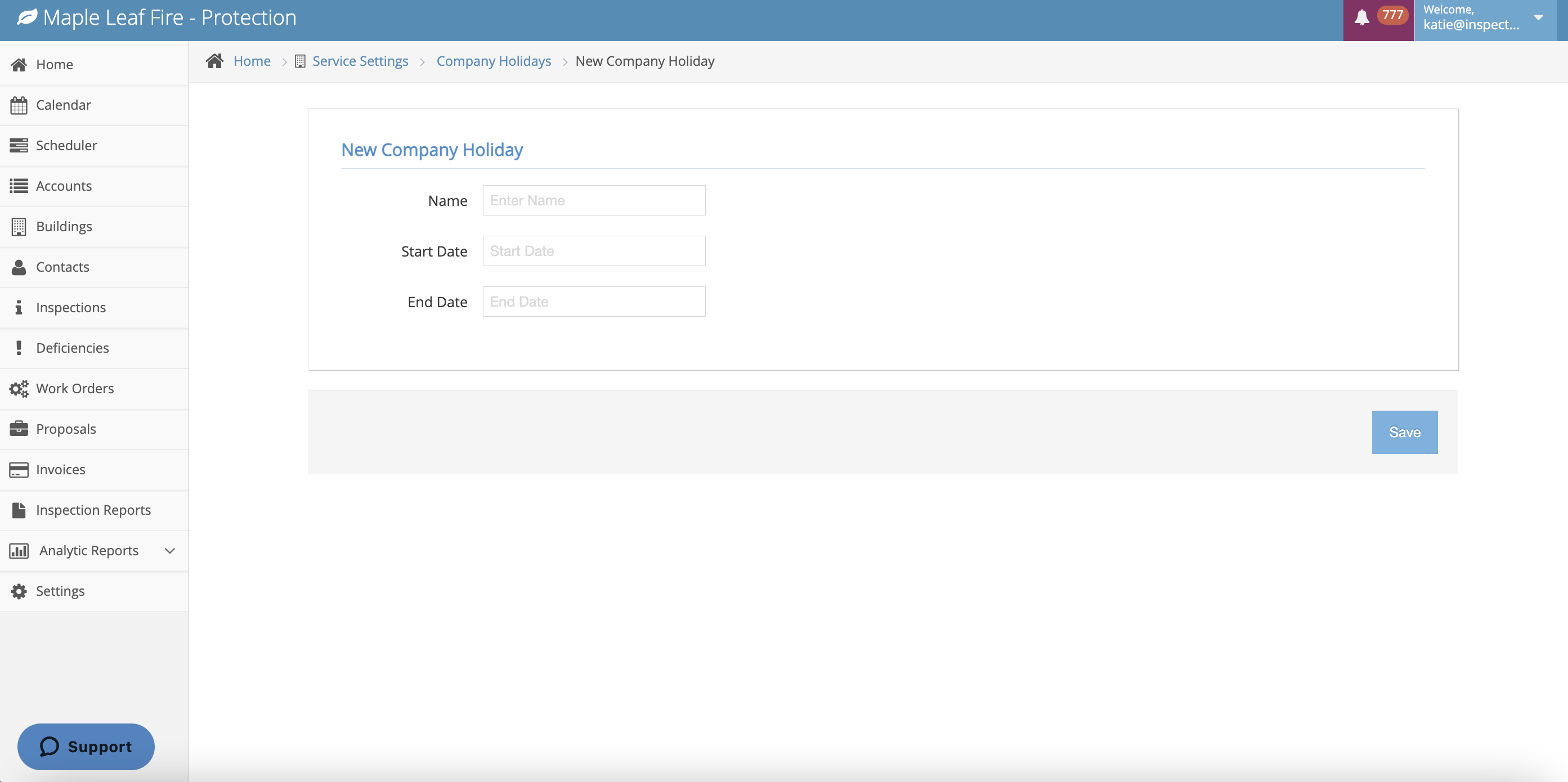 Importing Company Holidays
If you have company holidays you would like to import from another application, that can be done by clicking the "Import" button. Review the sample .CSV to see how the spreadsheet you are importing should be formatted.


Viewing Company Holidays
When a company holiday is added, it will display in the table, and will show:
Editing / Deleting Entries

In the Actions column, you can click edit to edit a company holiday, or delete to delete it.
You can delete multiple company holidays at a time by checking the checkbox in the first column and clicking "Delete Selected."
Exporting Company Holidays
You can export company holidays clicking the "Export" button.
Calendar


.Company holidays will display on the Calendar as a gray background color on the day that the company is closed. Similar to technician time off entries, hover for details, or click to edit.
You will still be able to schedule inspections or service visits on a day marked as a company holiday.
Scheduler

On a day that is marked as a company holiday, you will see a gray background on the Scheduler and text indicating the holiday centered above.


Need help? Contact our Support Team at support@inspectpoint.com or submit a support ticket via the web widget on the bottom-left on your screen - Click here for more information