If you no longer want to use our QBO integration, you can remove it directly in QuickBooks Online. There is an "Apps" menu on the QBO left side navigation. It will bring you to a screen where you can see all your connected Apps. You can click the "Disconnect" button and revoke Inspect Point's permissions.
Please also contact support@inspectpoint.com in order to have this feature disabled on your account.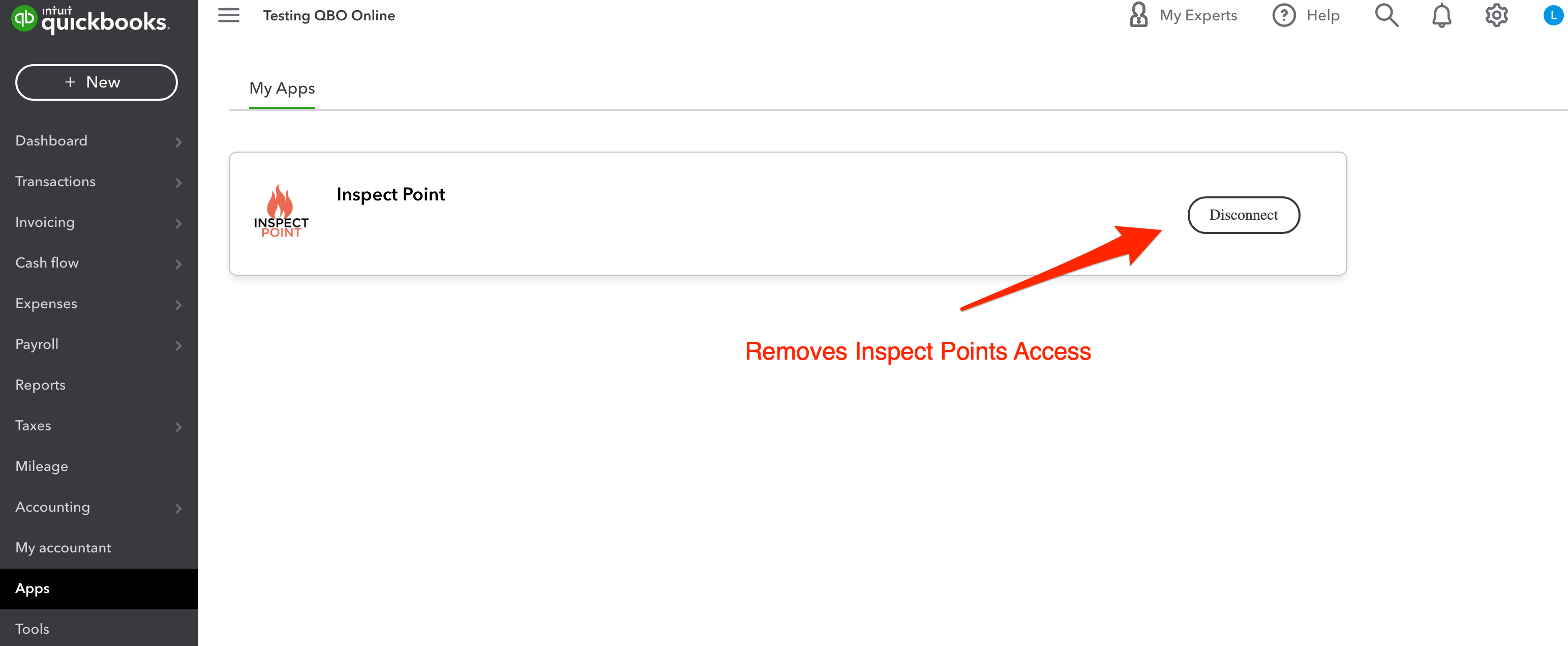 Need help? Contact our Support Team at support@inspectpoint.com or submit a support ticket via the web widget on the bottom-left on your screen - Click here for more information.