Buildings are a core component of Inspect Point. They not only store location information, notes, attachments, and reports, but also store inspection information - such as systems, assets, fire alarm systems, etc. - that are part of the building.
Step-by-Step
To start, navigate to the Buildings tab on the sidebar menu

Click the + New Building button located in the upper right corner of the screen

Fill in the Info and Address information areas
***If you are interested in using Tags, click here to learn more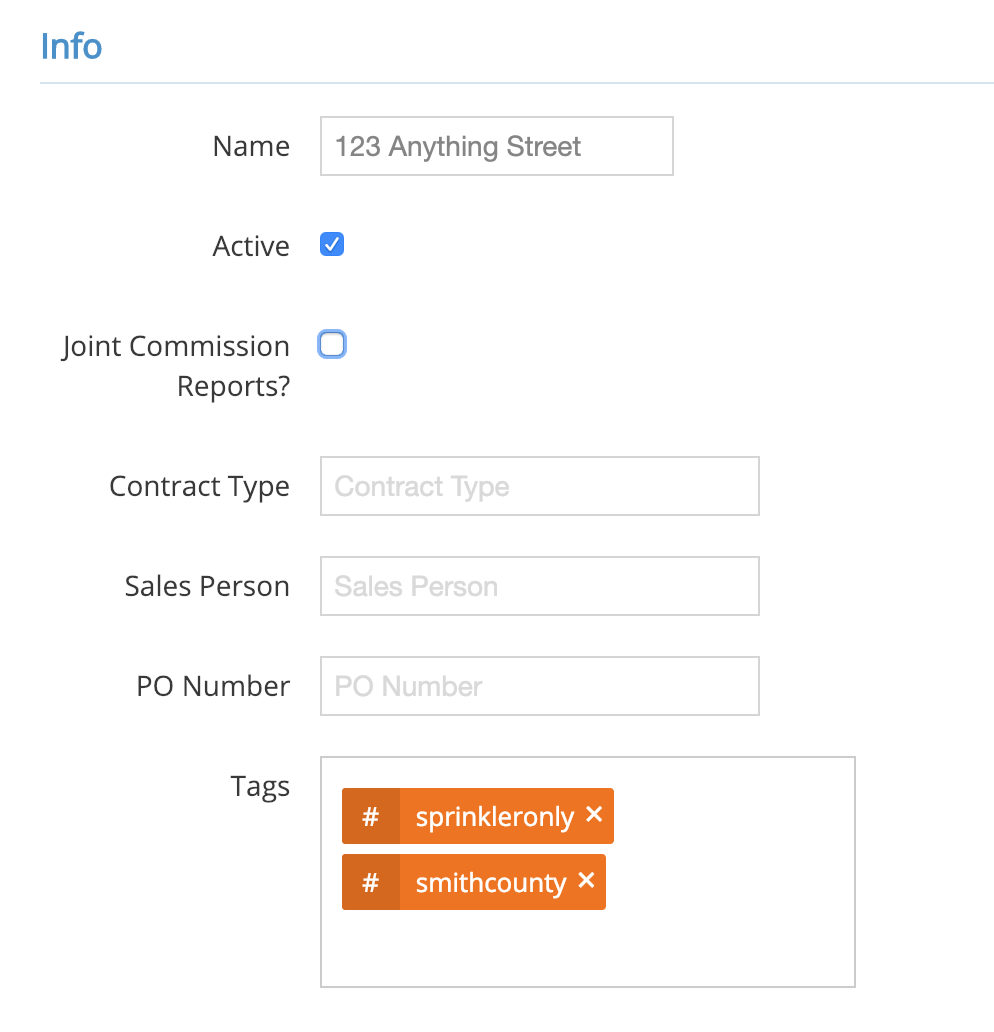 ***Note: The physical address is important to add. This is the address that appears on the iPad for the location of the inspection, as well as what appears on the inspection report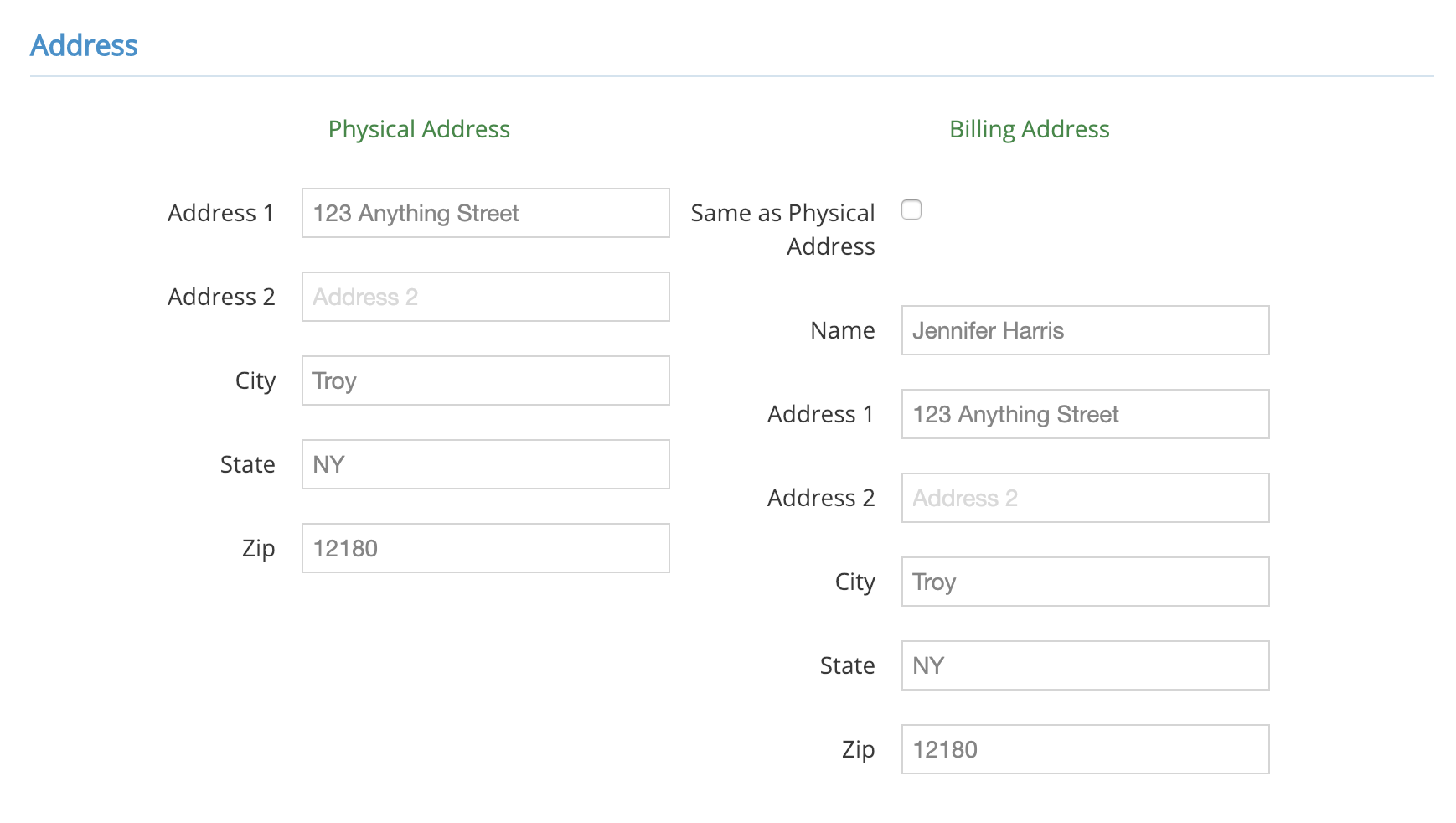 If you would like to add additional information, such as Default Tech, Reference Numbers, or Contract information, place the information in the Detail section. This section and fields are optional and not required in order to save or edit the building. 

If you would like Monitoring Information to appear on your inspection reports for your customer to see, fill in the fields in the Monitoring Information section. 
***Please note: If you do not want this information to appear on the report, but you would like your technicians to know this information, it is recommended you add this information in the Notes area

 Next, add any and all inspection items (i.e. systems, assets, backflows, alarm systems etc.)
*** If you need to add more than one type, click New... below the type and always make sure to the item a name***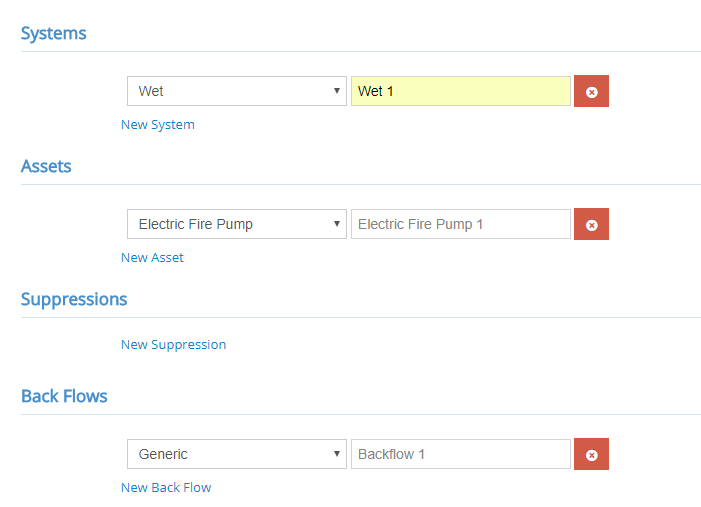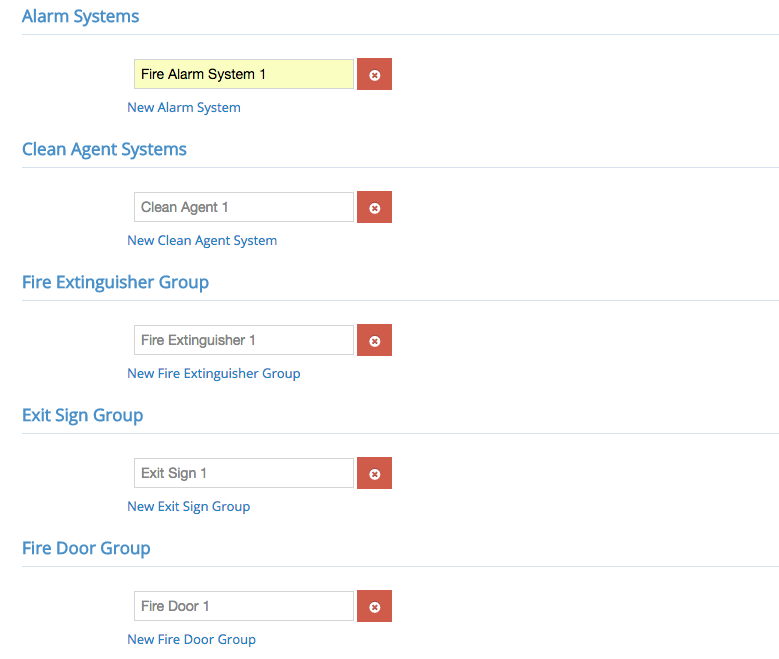 Finally, add any notes you'd like the technician to see in the Notes box and any notes that should only be visible backend users in the Internal Notes box
Click Save when done 
>>> Repeat this process for each building you'd like to add to Inspect Point
Need help? Contact our Support Team at support@inspectpoint.com or submit a support ticket through the "Submit a request" link above.