Work Order Status Notifications allow you to setup email notifications for changes to work orders. For example, if a work order's status is changed to "Waiting for Review," if it's added as a notification, the person whose email is listed will get an email alerting them of the change.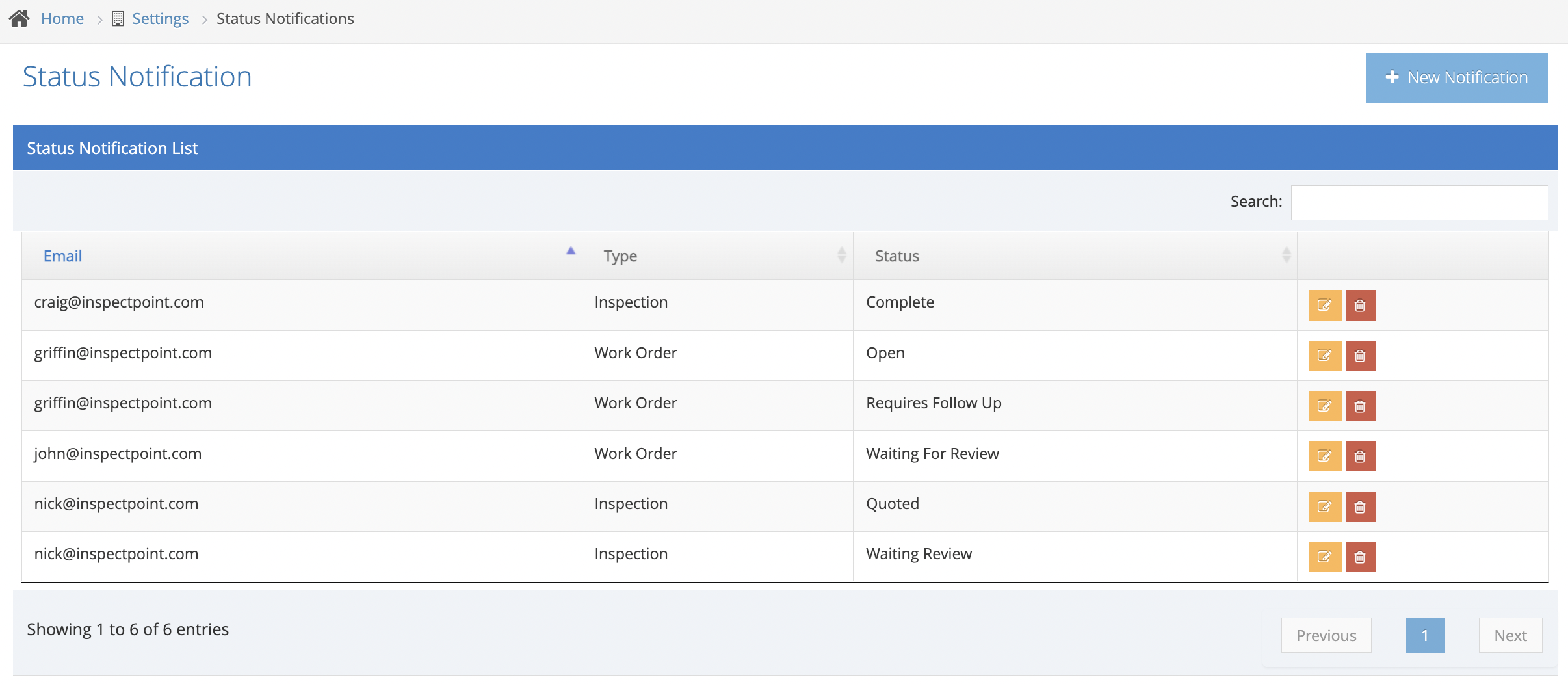 How to Setup Work Order Status Notifications
From the Settings menu, select the Status Notifications option under the Company category.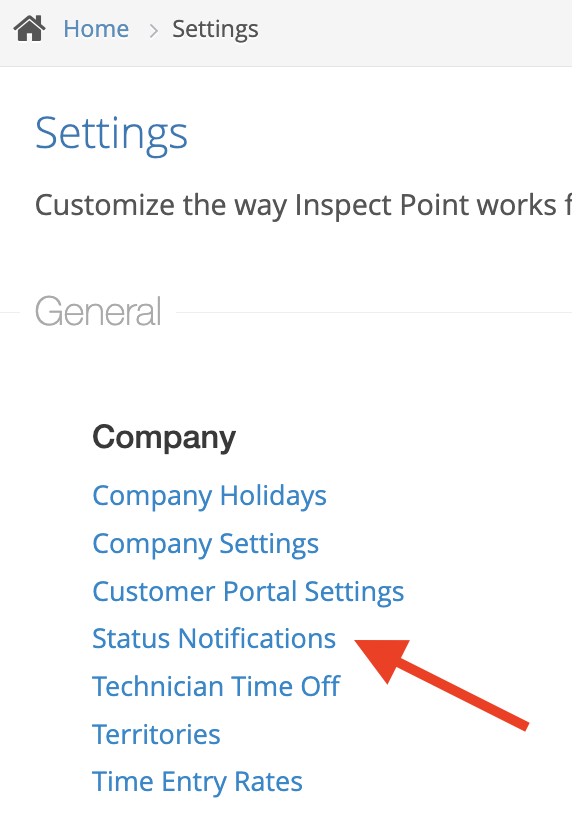 Select + New Notification

Enter the email address where you'd like to receive the notification, along with the WO status you'd like to be notified for, and Save.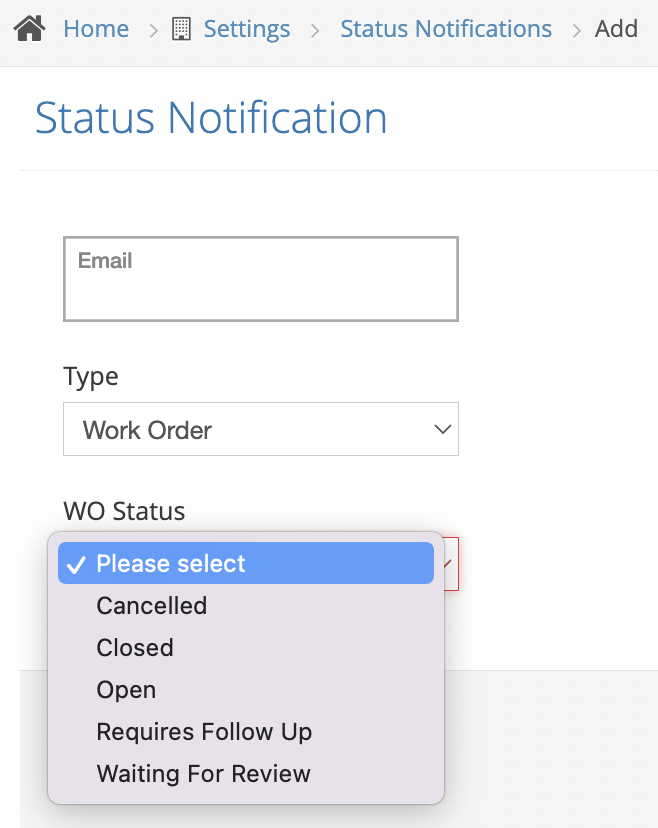 Once saved, you will be redirected to the Status Notification screen.
Continue adding status notifications as needed.
Need help? Contact our Support Team at support@inspectpoint.com or submit a support ticket via the web widget on the bottom-left on your screen - Click here for more information