Our portal provides helpful business insight as well as reports that will be useful for your accounting processes.

On your Dashboard, you can see key data points at a glance, including:

Account balance


Gross sales - total & over time

Recent payments
To access reports, in the "Admin" section of the menu, click Reports, then either "Create Report" to create a new report, or "Report History" to see a report that has been previously generated.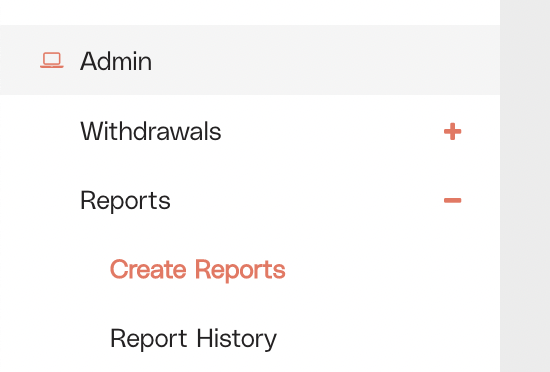 The portal has a number of built-in reports available. Popular reports include Transactions, Transaction Detail and Transaction Fee. The full list of reports is as follows:
Transactions

Transaction Details

Transaction Fee

Payment Returns

Account Updater

Unpaid Statements

Profit & Loss Statement

Negative Balances

Invoices

Balance Details

Dispute Details

Disbursement Summary

Disbursement Txn Details

Disputes

Dispute Ratios

Active Entity Balance Details
Select the report, set a date range and other applicable fields, and click generate report. Note, more advanced features including filtering, and creating a template to save and re-use filters, are also available.
Once you click Generate Report, you will see the data contained within that report towards the bottom of the screen.
You can click to download the report in .CSV or .XLS form.
Have questions, or need support? Contact us at support@inspectpoint.com.