PLEASE NOTE: In order to utilize this feature, you must have the Service module enabled and need to let us know that you would like the ability to add in the field. By default,. the ability to add in the field is not enabled.
Technicians must be connected to an internet connection to use
From the inspection listing screen, tap the + icon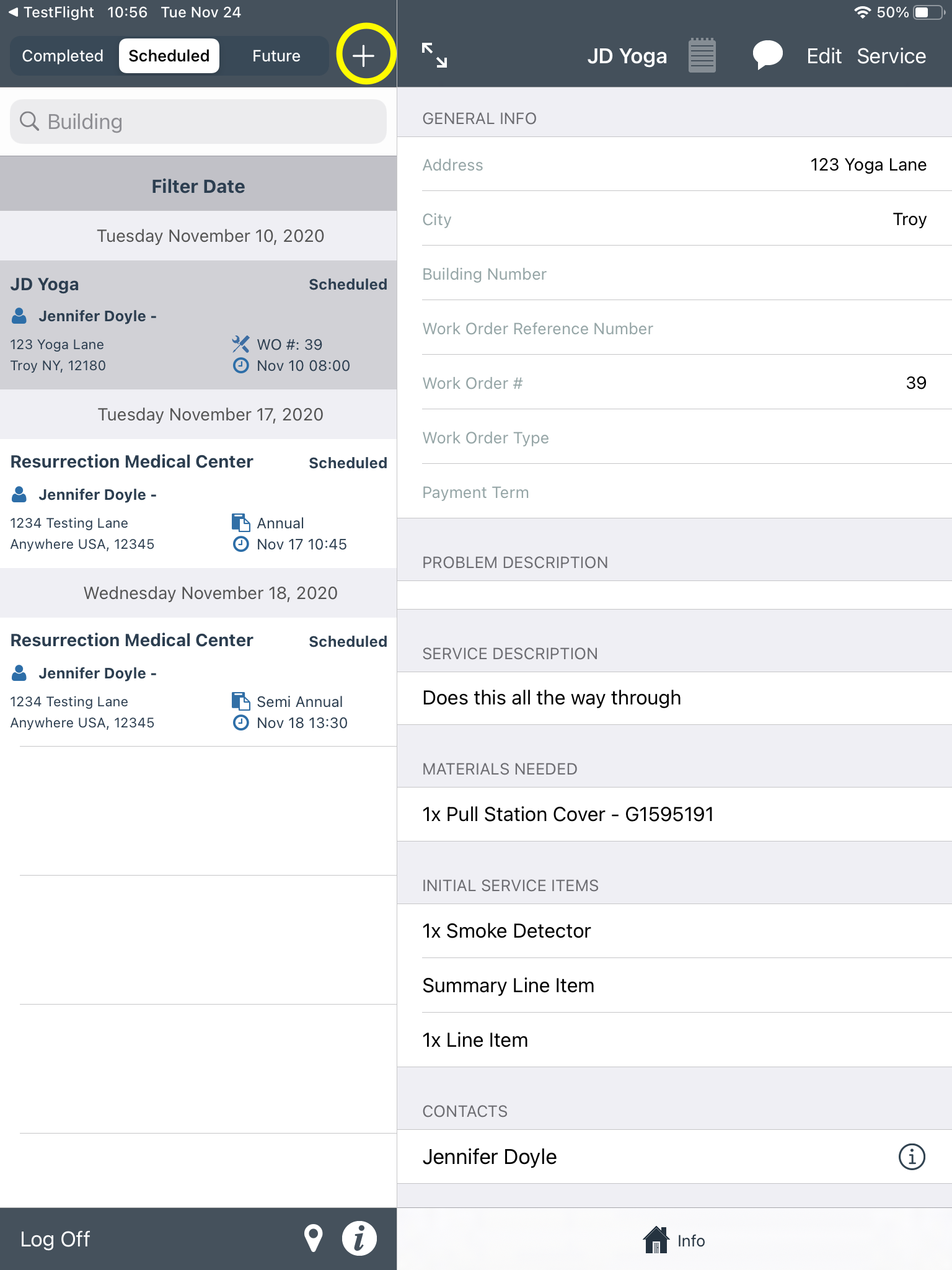 Tap Next on the pop-up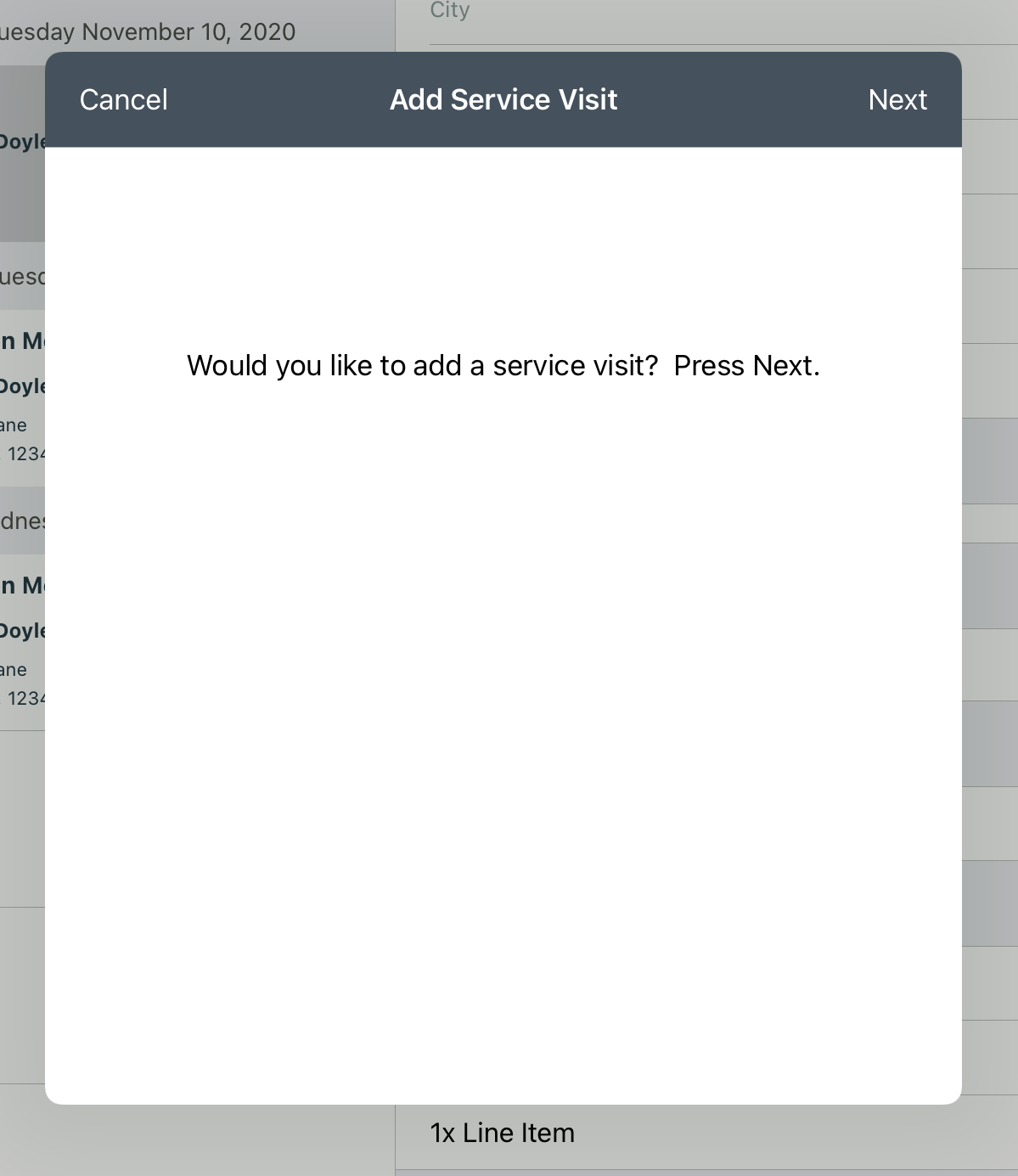 Next, search for the existing building via the search bar and tap the building once it's located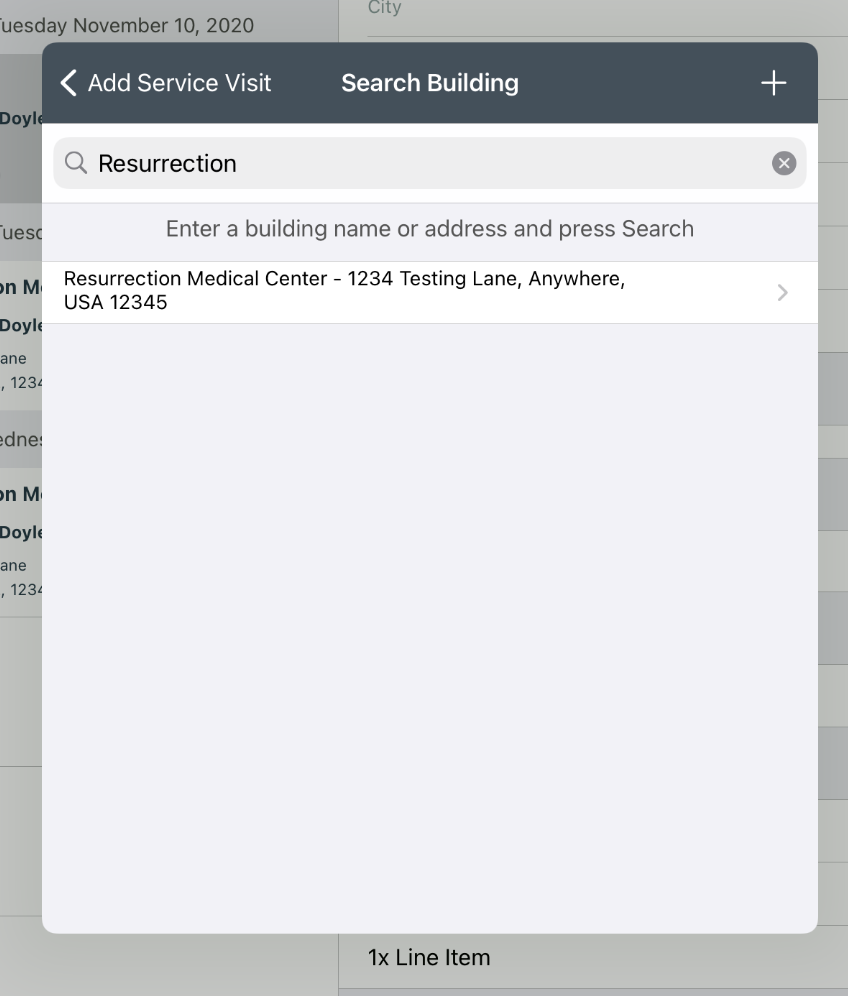 On the pop-up, select the Type, and set the descriptions (if applicable)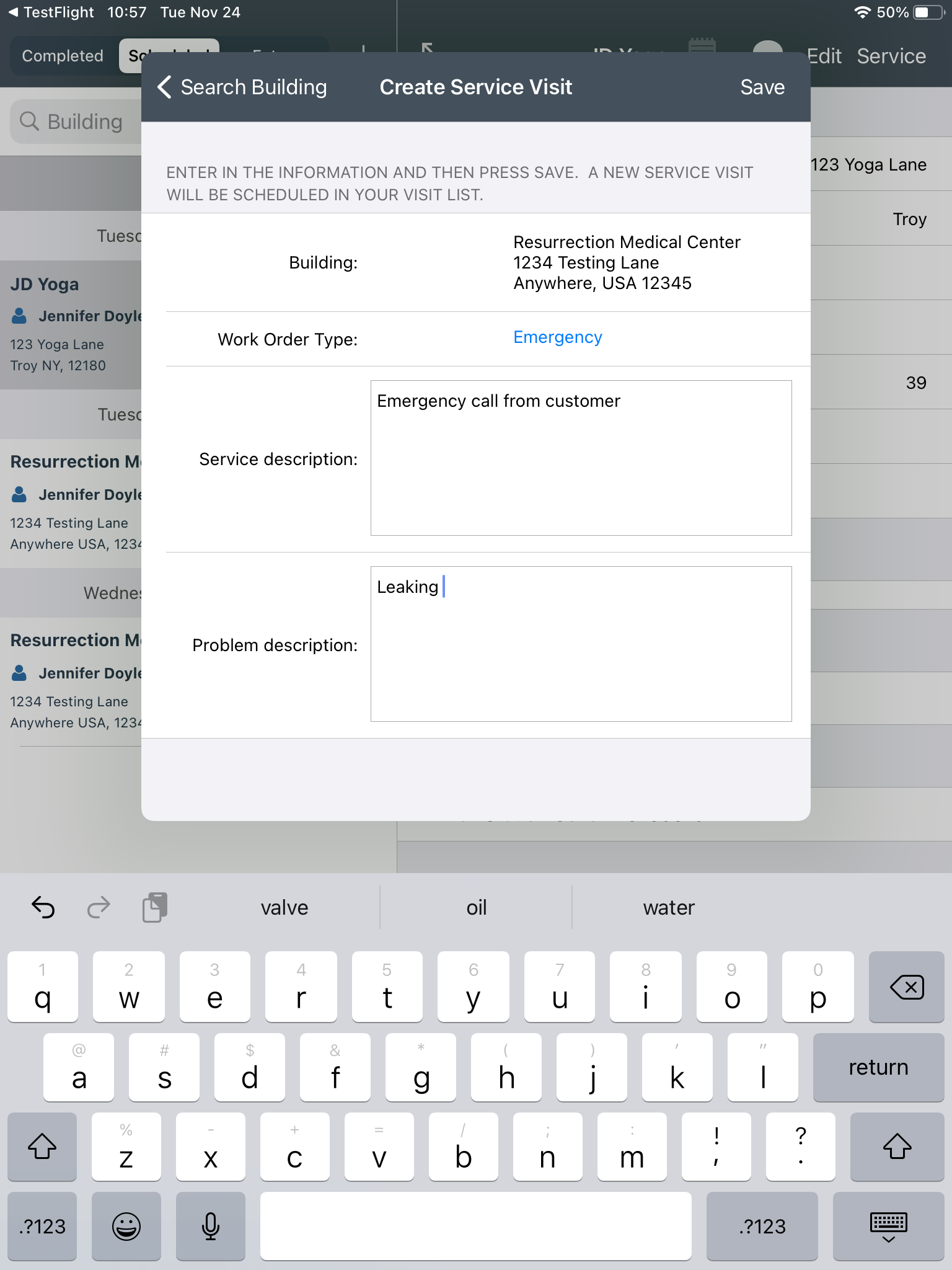 Tap Save when done
>>> You will be redirected back to the main screen, where you will see the newly created visit, and start and complete as usual.