From the dashboard screen, click the 'Contacts' tab on the left side bar.

Scroll or search for the contact via the Search box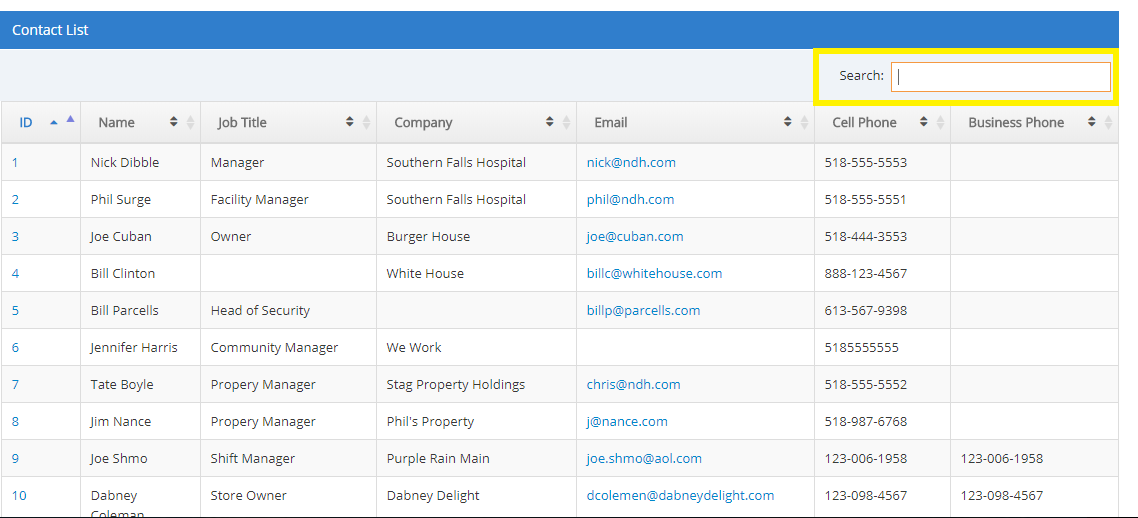 You will now see a list of all contacts matching your search
Click the ID number for the contact you'd like to edit.

You will now see the contact detail screen.
Click 'Edit Contact'

Edit or add the contact information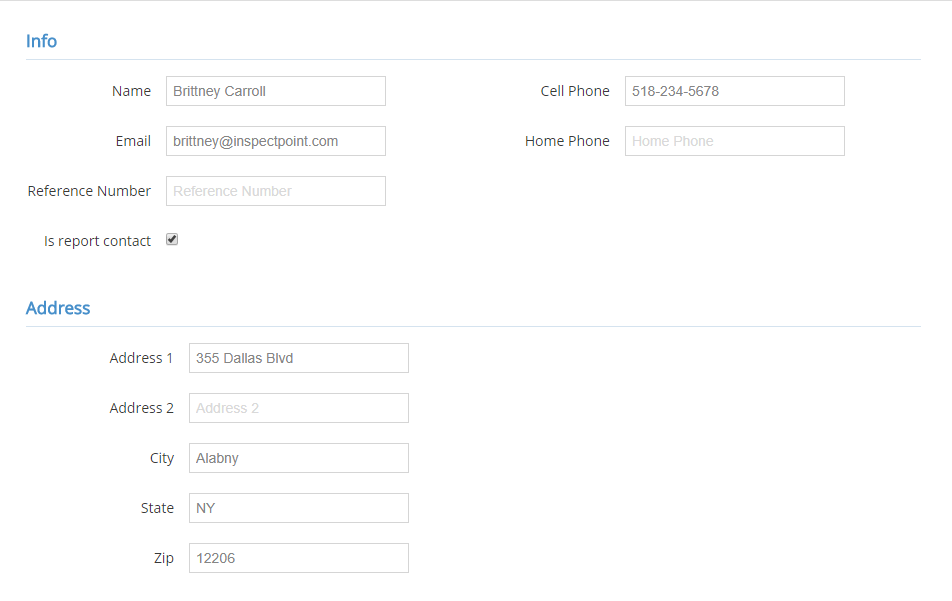 Click Update when done
You will be redirected automatically to the contact detail page after clicking Update
Need help? Contact our Support Team at support@inspectpoint.com or submit a support ticket through the "Submit a request" link above.