From the dashboard screen, click the 'Contacts' tab on the left side bar.

Search for the contact via the search box or the filters.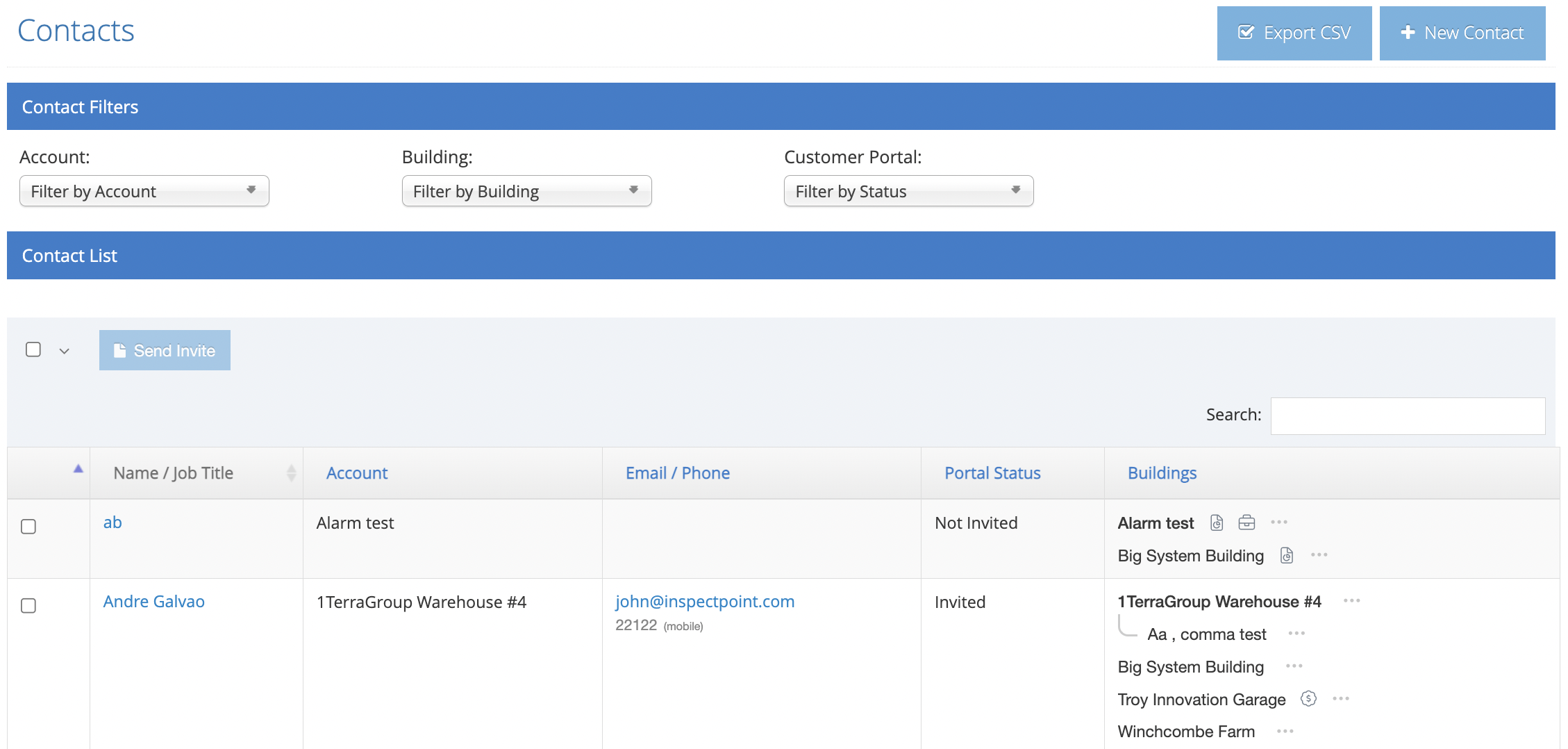 To edit a contact's role without entering the contact detail screen, click the ellipsis icon on the building column. This will open a modal showing all the roles a contact is given at a particular building. To learn more about managing your contact's roles, click here.
To edit the general information of each contact, change assigned buildings, and enter contact notes, click the contact's name.
You will now see the contact detail screen.
Click 'Edit Contact.'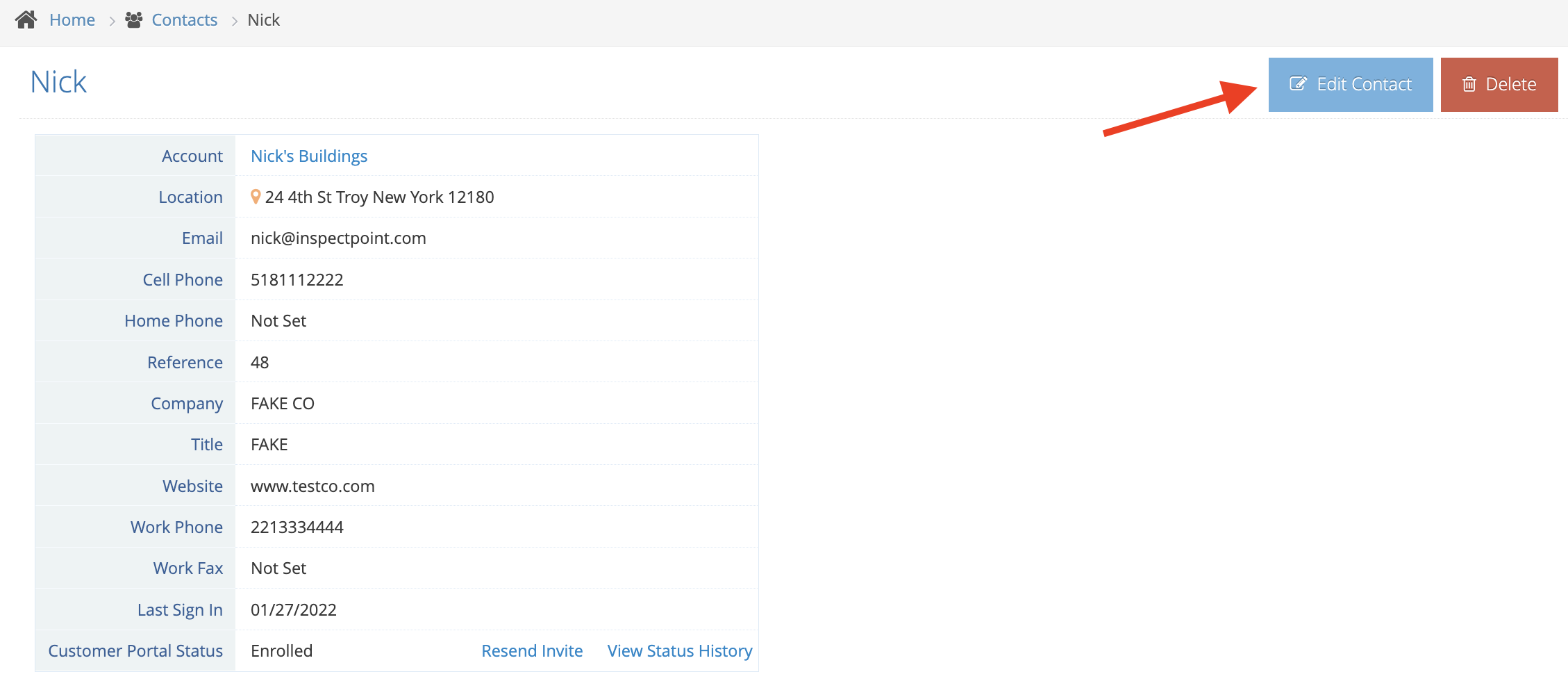 Edit or add the contact information.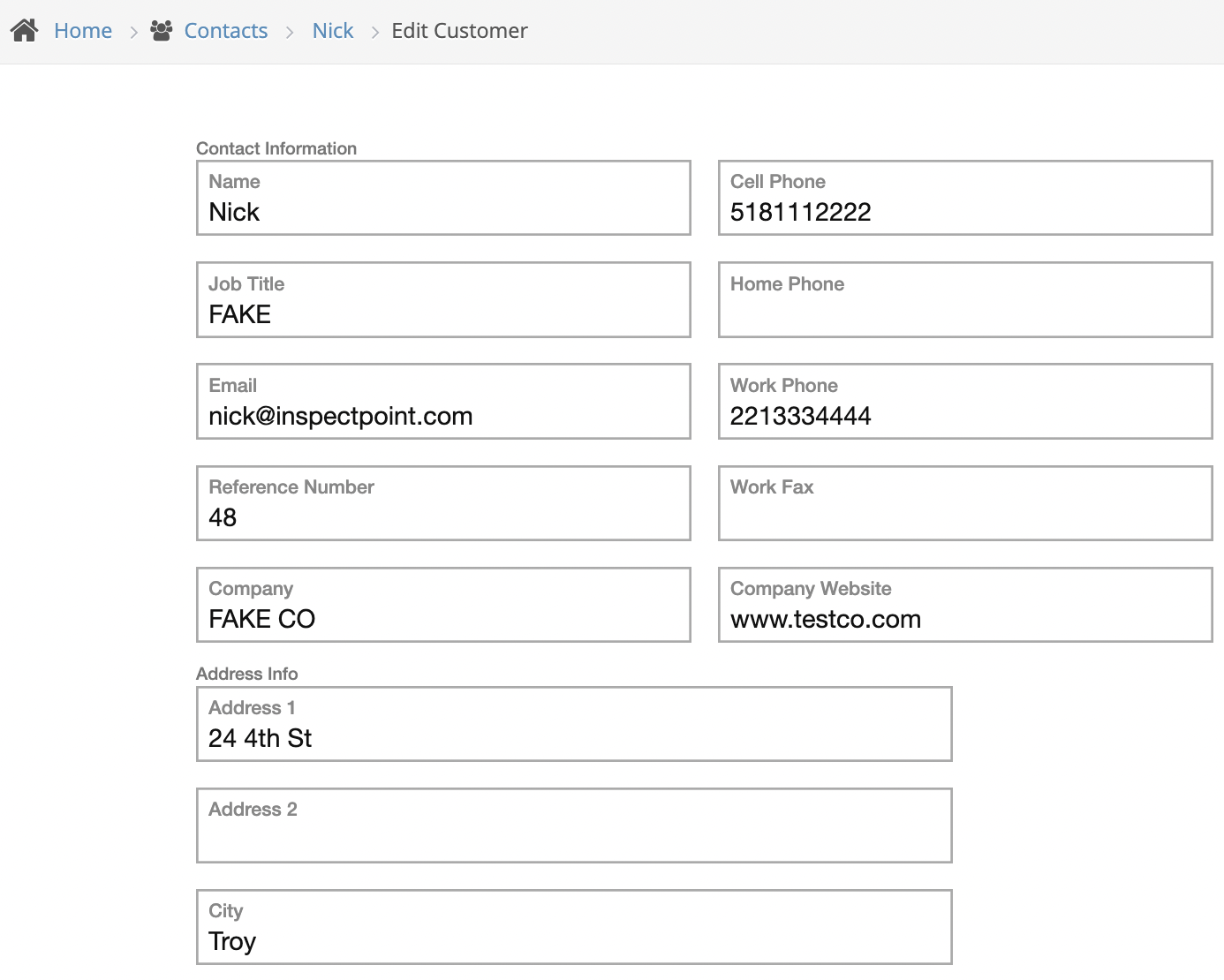 You can also manage customer portal access from this screen, including suspending access, and selecting which areas the user has access to. Notes can be provided for each instance.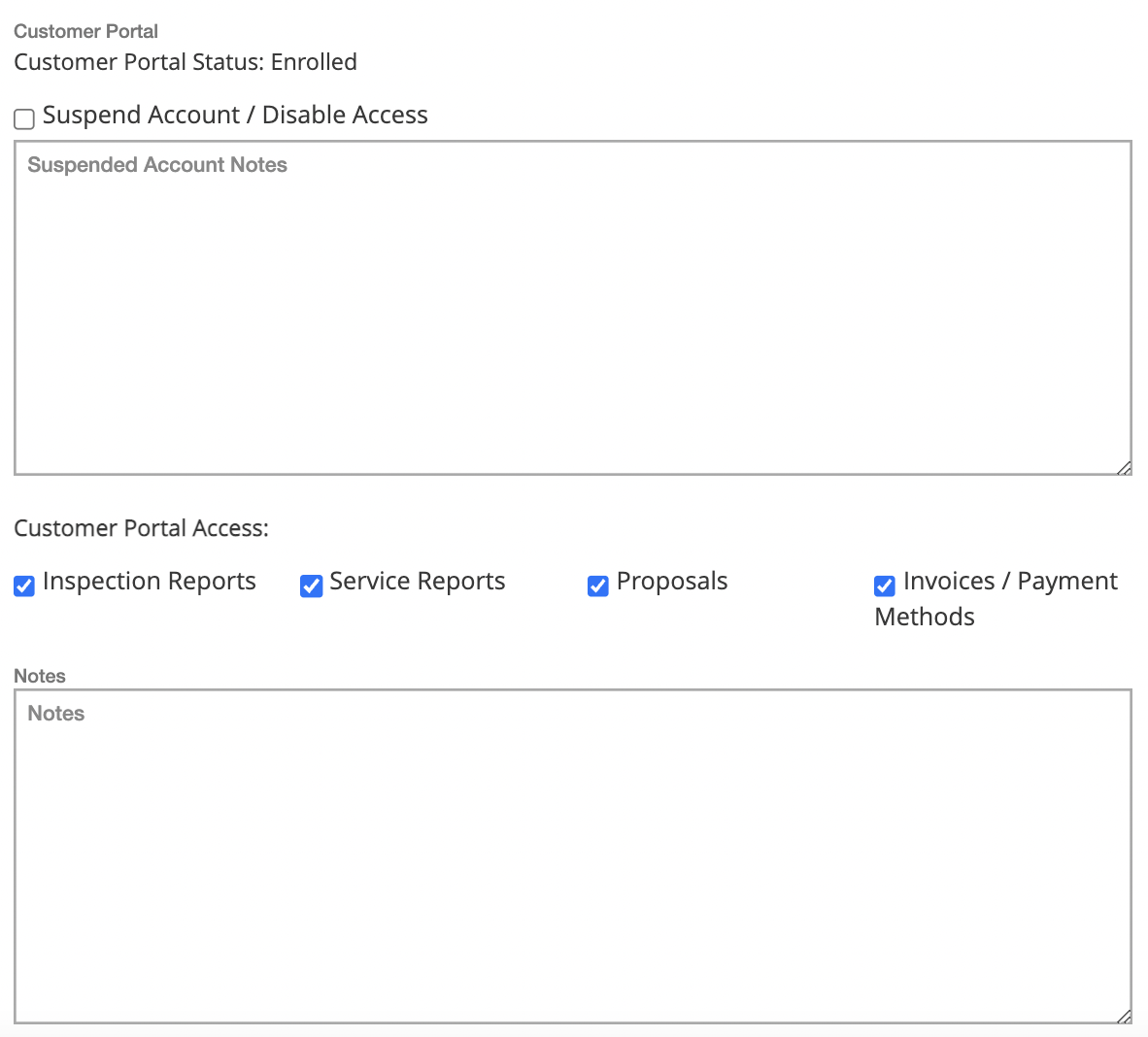 Click Update when done.
Note: You will be redirected automatically to the contact detail page after clicking Update
You can also edit the buildings a contact is associate with from the contact detail screen. Here, you can add buildings, remove a contact from a building, and manage the roles for your contact at each of their buildings.

Need help? Contact our Support Team at support@inspectpoint.com or submit a support ticket through the "Submit a request" link above.