You can set Contact Roles per building, based on the what that individual is contacted for.
Select the 'Contacts' tab within the building.

All of the contacts associated the building will be listed.
Select 'Manage Roles.'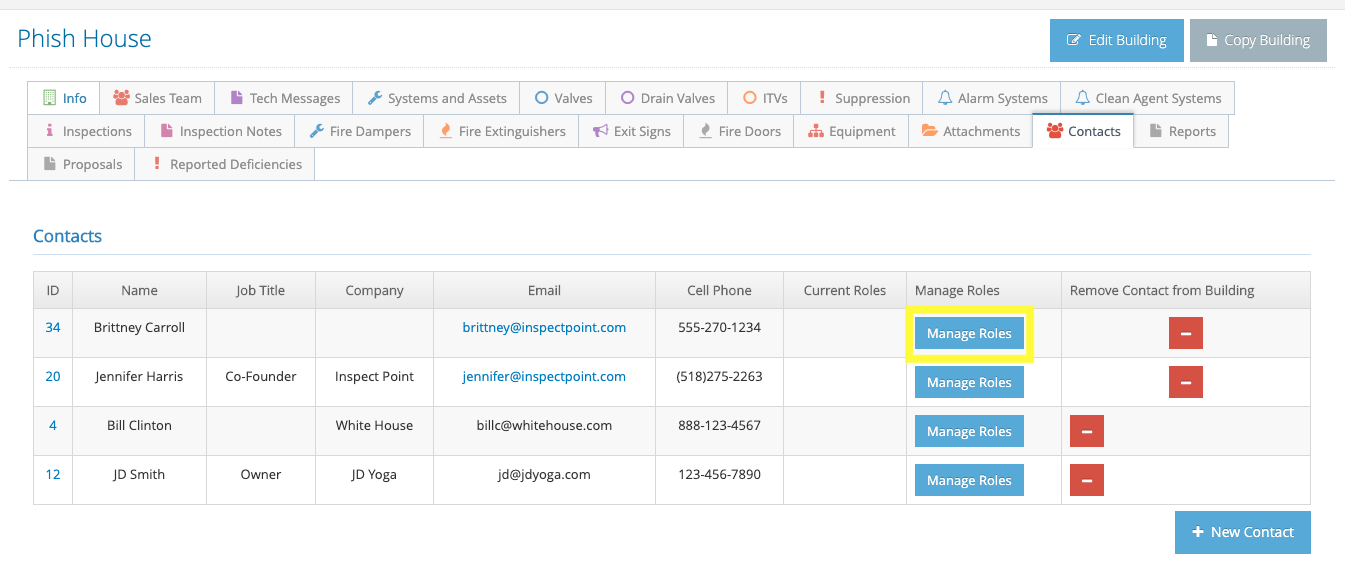 A pop-up will appear showing the available roles.
**To see a list of the roles and what each does click here.
Select the role and update (you can select more than one if applicable).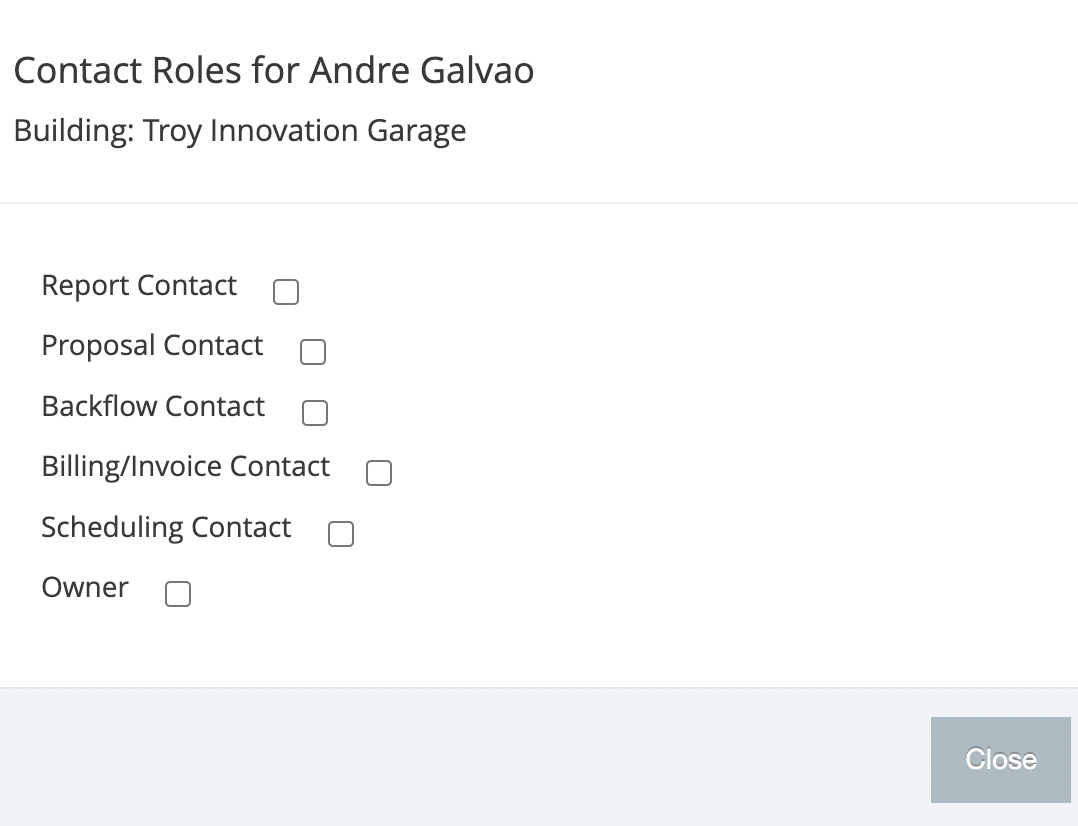 You will see the current roles listed.

Continue adding roles as needed.