The Accounts feature allows you to group together buildings by customer. When grouped, you can view all the buildings within the account and relative information such as deficiencies, inspections, proposals, etc..
Creating Accounts
From the Accounts tab, select the + New Account option

Fill in the Account information accordingly and save - Please note that Name is the only information required to move forward, the rest if optional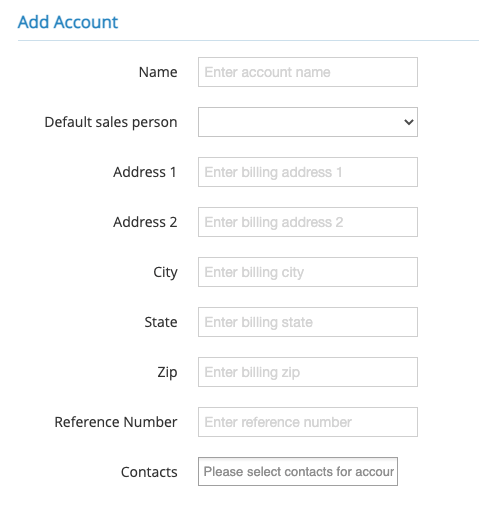 You will then be directed to the Account's detail page

Adding Buildings to an Account
This can be done two ways ...
1. From the Account's Detail Page - Select the building(s) from the dropdown and add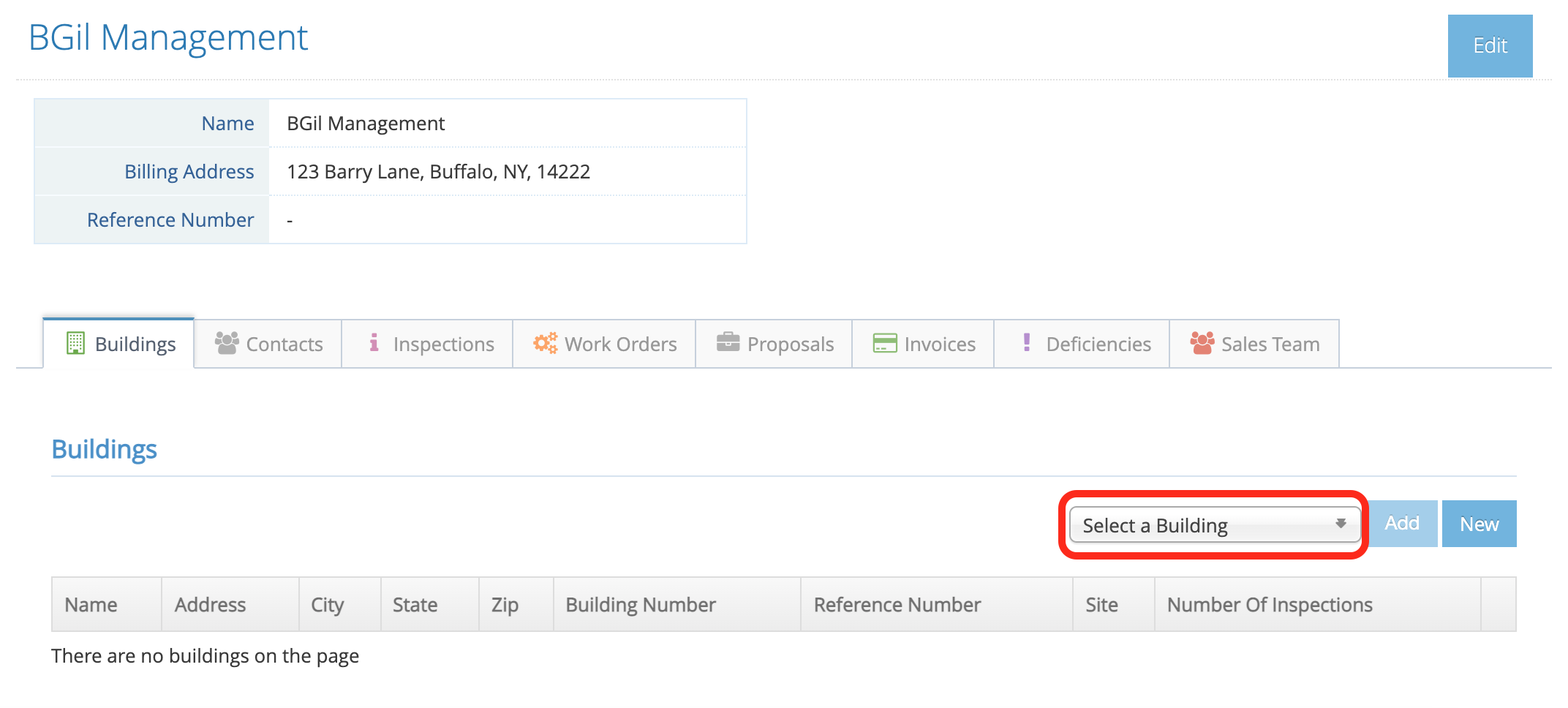 2. At the Building Level - Edit the building, select the Account you wish to associate from the dropdown option, scroll to the bottom and Save

Viewing Account Information
Once created and buildings have been associated, you can view the Account's information by selecting the name from the Account's tab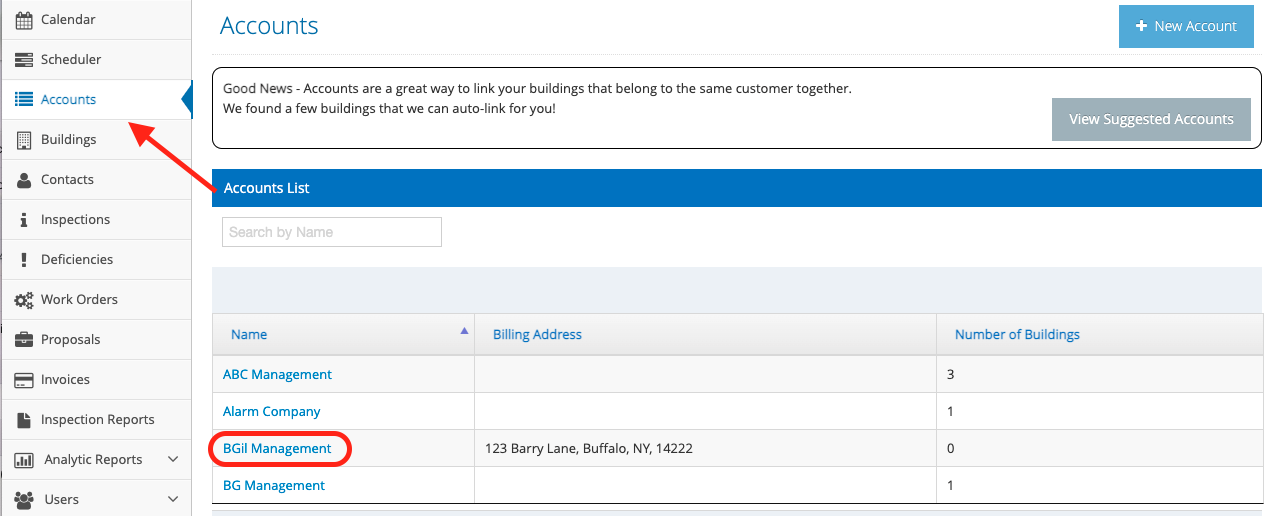 Here you will see important information for all the buildings associated right in one spot - Inspections, Proposals, Deficiencies to name a few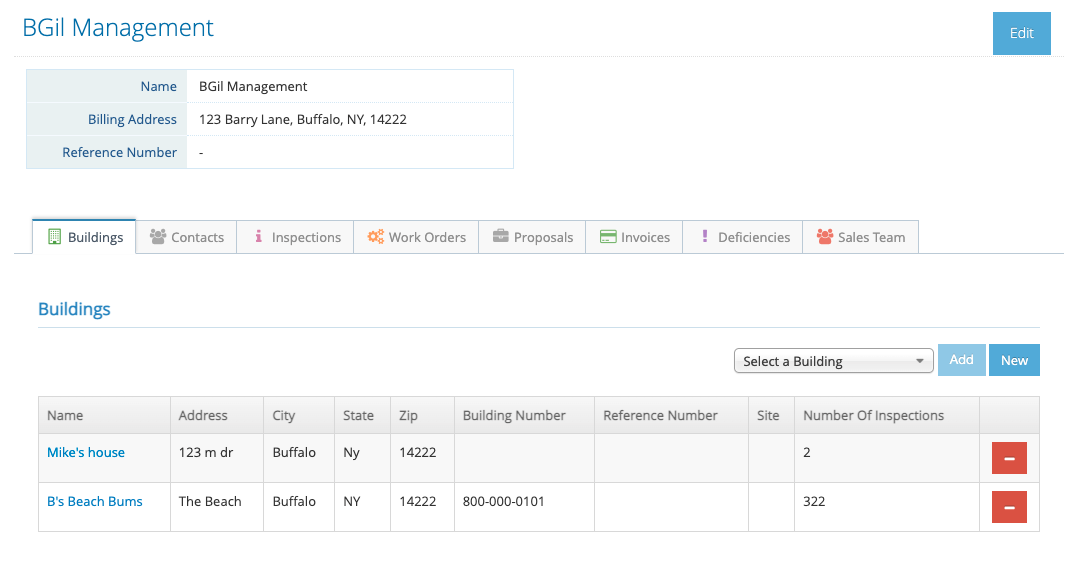 Removing a Building from an Account
From the Account's detail page, select the red '-' option to the right of the building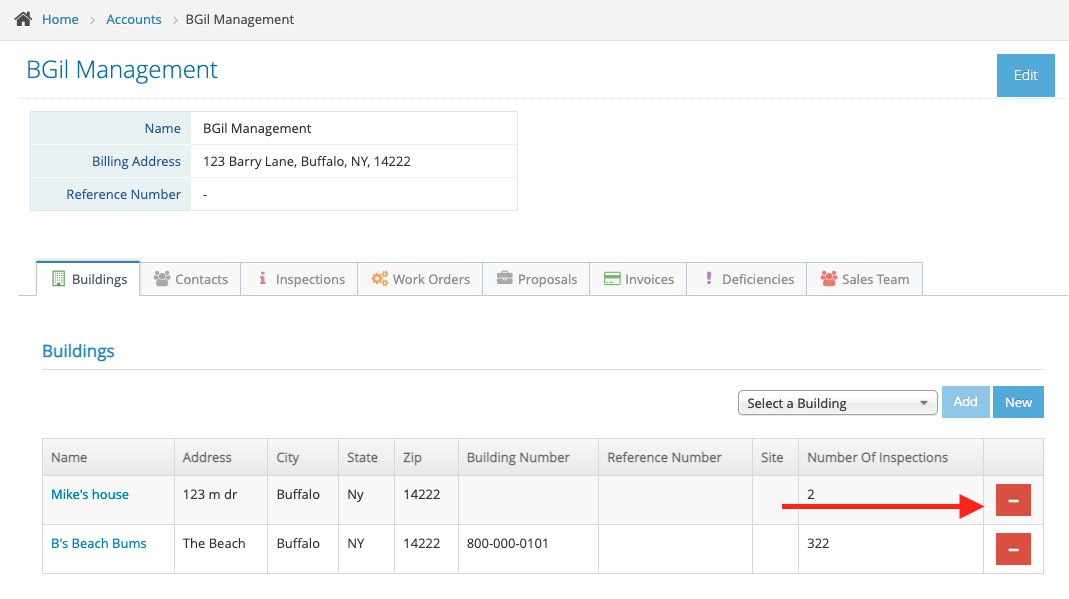 A green success-bar will appear, indicating you've removed the building from the account
>>>Notes:
If you do not see the Accounts feature in your instance, please reach out to your Customer Success Manager to enable
Need help? Contact our Support Team at support@inspectpoint.com or submit a support ticket via the web widget on the bottom-left on your screen - Click here for more information