When creating an invoice, Billing Info (pictured below) is populated in a hierarchical manner:
Billing Info is first pulled from the selected property's

Billing/Invoice Contact

. If the Billing/Invoice Contact's address is set for a building, then the

name, attention, city, state, zip, phone,

and

email

are auto-populated in the Billing Info section of the invoice.

If the address isn't set for the building's Billing/Invoice Contact, then the Billing Info fields are populated from two places. The

name

populates from the building's customer name, and

address, city, state,

and

zip

are populated from the building's billing fields.

If the building's billing fields aren't set, then the

address, city, state,

and

zip

are populated from the building's parent account.


Note: A building may not have an account, or an account may not have a billing address. In this case, the Billing Info fields will not auto-populate.
Setting a Contact to Billing/Invoice Contact
First, make sure you are familiar with how to add a contact to Inspect Point and set a contact role.
Now, when you go to create an invoice for this building, the Billing Info will populate from the Building Contact. You can see the fields populated in the picture below. We recommend adding a Building Contact for each building as this is the easiest way for the Billing Info to populate.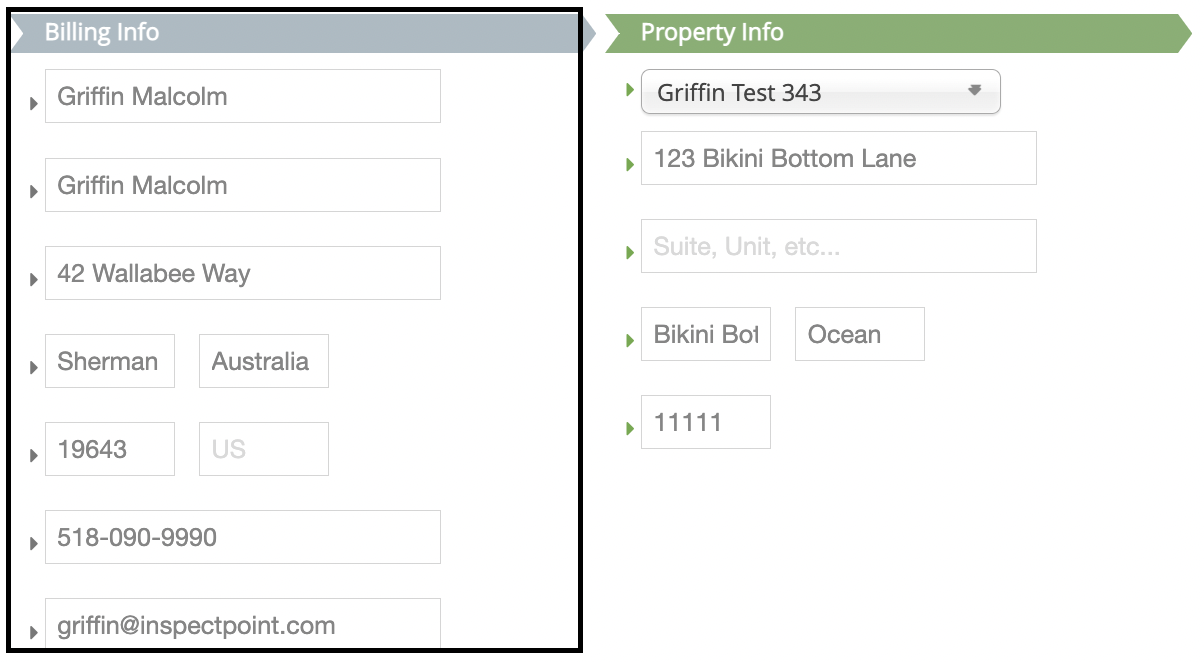 Need help? Contact our Support Team at support@inspectpoint.com or submit a support ticket via the web widget on the bottom left of your screen. Click here for more information.