Inspect Point now offers the ability to set a prefix and invoice number on all invoices.
To set these fields, navigate to the Invoice Settings page. At the top of the screen under "General" you will see the prefix and numbering fields.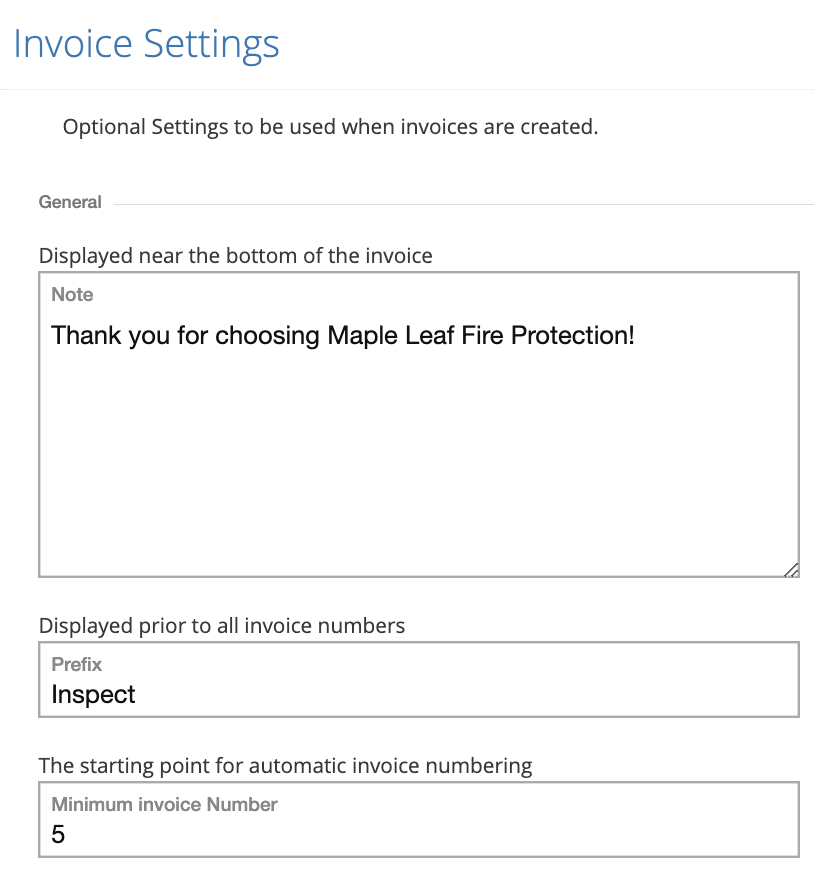 The prefix is displayed prior to all invoice numbers.
The minimum invoice number is the starting point for automatic invoice numbering. This number will be used when creating invoices. The next number that is assigned to the invoice will be the next available that is higher than the minimum number but has not been used yet
For example, if the prefix was set to "Inspect," and your invoice number was set to 5, your invoice would read as "Inspect5."

Need help? Contact our Support Team at support@inspectpoint.com or submit a support ticket via the web widget on the bottom-left on your screen - Click here for more information