Here are instructions on what to do if a dispute (chargeback) occurs.

When a dispute occurs, you have the the opportunity to "Accept Liability" (voluntarily concede to the dispute, and agree to return the funds) or respond to the bank with evidence validating the transaction.
1. Navigate to your "Disputes" list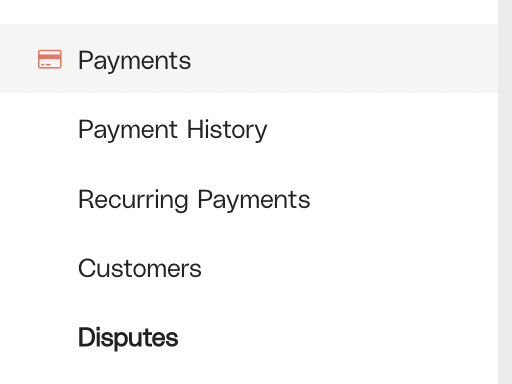 In the Payments section of the menu, click "Disputes." You will see a list of disputes as well as their status.
2. Select the dispute you're responding to


Click into the dispute and select the option you wish to proceed with: Respond, Accept Liability, or Mark as Unread. The response options available in the portal allow you to handle the dispute easily with a brief response accepting or disputing the chargeback. Each dispute will have a response due date. It is important to respond before the response due date passes to ensure your response is accepted by the credit card company.
If you select "Respond,"

you can include a brief message and attach PDFs (up to 10 MB total, 2 MB each) to support your decision.

If you select "Accept Liability," you can enter the amount you wish to refund.

If you select "Mark as Unread," you can reset the Dispute's notification, so it will reappear as a "new" notification the next time you login to the portal.
3. View Dispute Details
The "Dispute Details" window located below the dispute response options shows important information such as status, case ID, reason, response due date, and customer info.

Have questions, or need support? Contact us at support@inspectpoint.com.