Our QuickBooks Online integration allows you to link proposed corrections in Inspect Point to QuickBooks Online products and services.
To use this feature, navigate to the Proposed Corrections page on your Settings screen, in the Proposals category.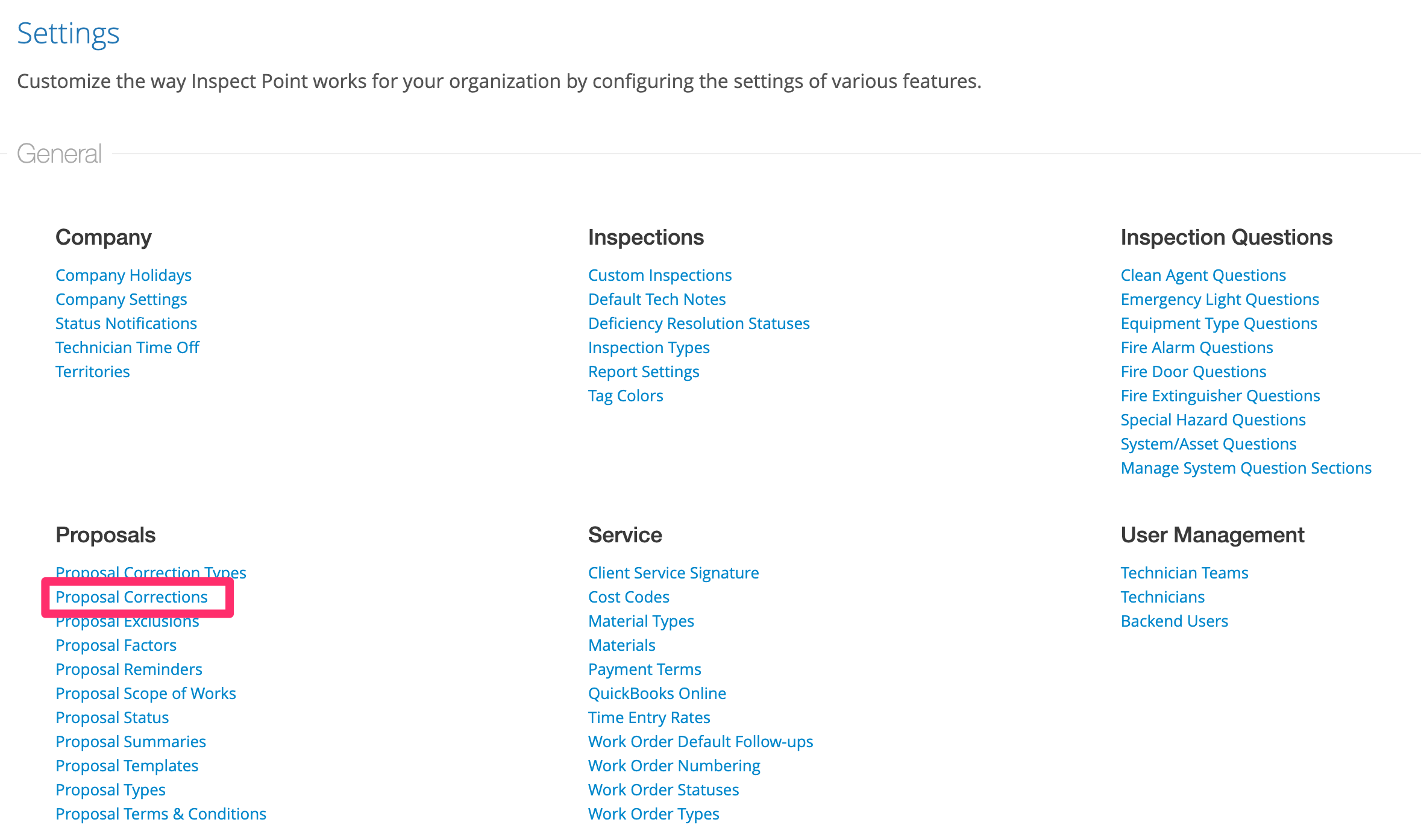 Press the "Import from QBO" button, which opens a list of products and services from QBO.
Select the items you would like to import by checking off the box in the first column. Then, press "Import from QBO."

This will return you to the Proposed Corrections page, with the newly imported items at the top of the screen.
If you make changes in QBO, such as changing the name, or price, of an item, you must press the "refresh" button to update them in Inspect point.

To use these linked proposed corrections on an invoice, you will need to add them to a work order, or a proposal.
Then, from that work order or proposal, you can create an invoice that will contain these linked corrections.
In order to send the invoice to QBO and update the quantities in QBO, the invoice must be associated with an account or building that is also linked to QBO.