Technician Teams allow you to set your Technicians into logic groups. Once created, you can then filter by team(s) throughout various screens within your instance, allowing you to easily manage the work of the group(s).
Below is a list of screens where you can filter by Technician Teams - for more information on creating and managing teams, click here.
The Calendar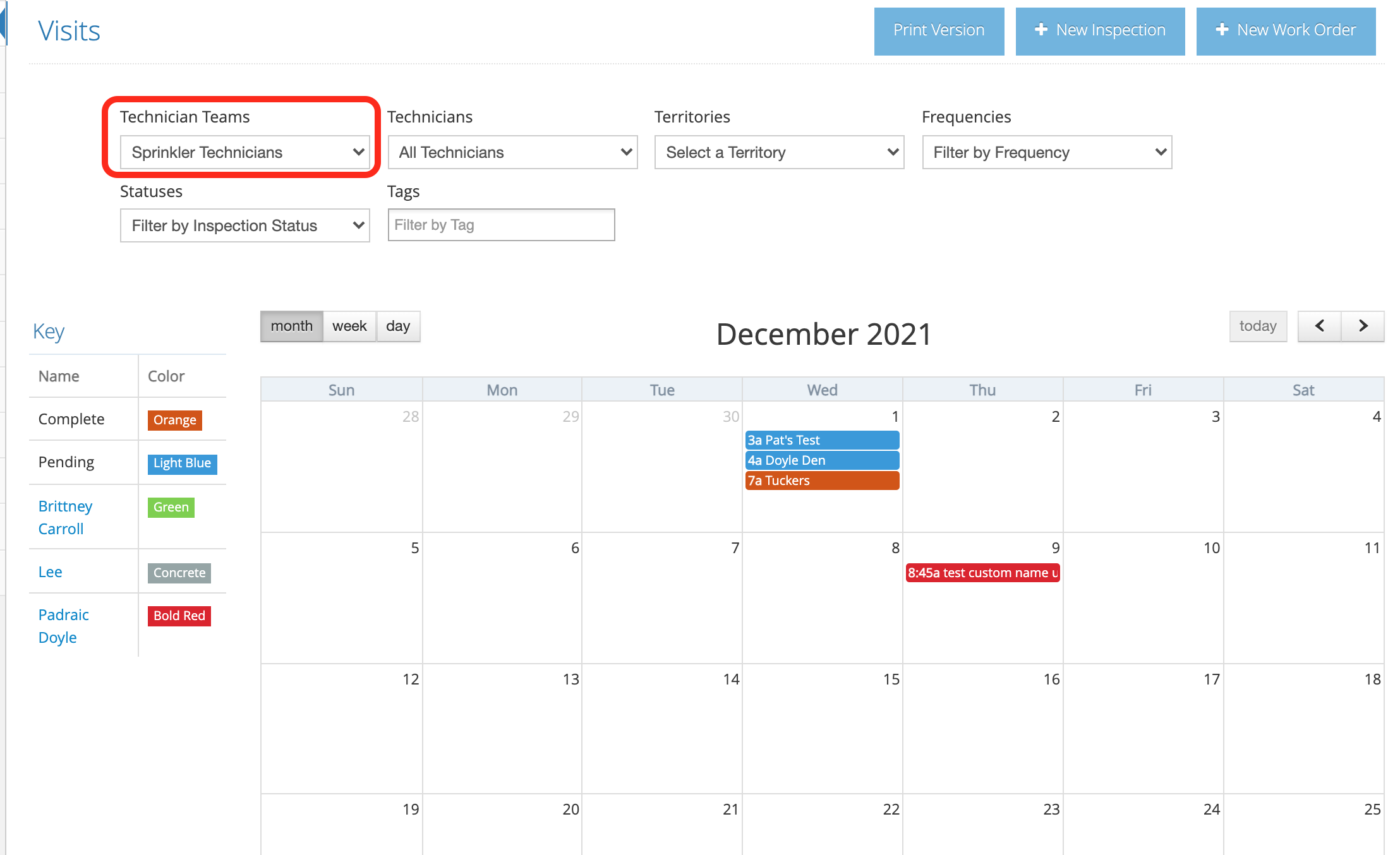 The Scheduler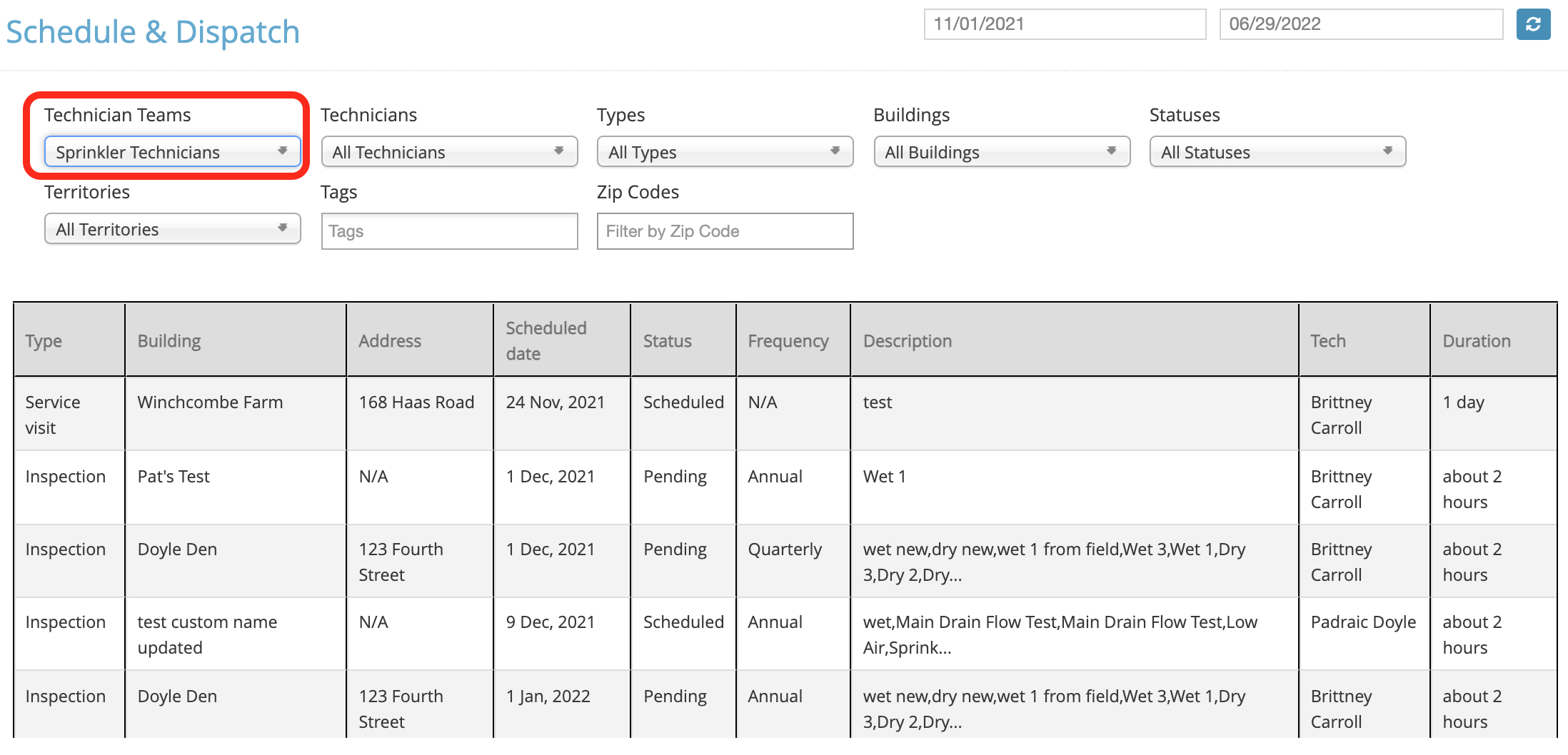 Inspection Listing Screen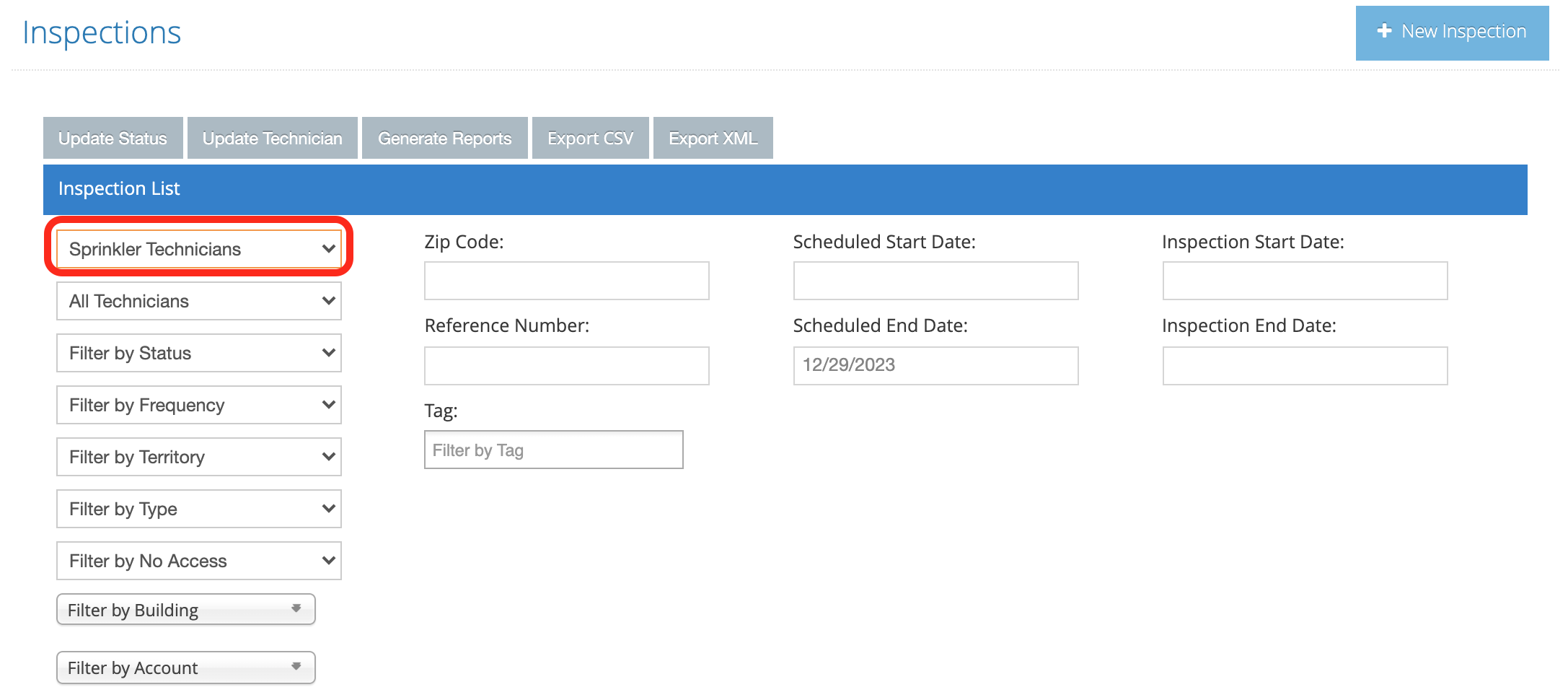 Work Order Listing Screen

>>>Notes:
For additional information on any of the screens listed above, reach our Support team or browse the Help Desk.
Work Orders are available with the platinum package, if you wish to upgrade your plan, contact your Customer Support Manager
Need help? Contact our Support Team at support@inspectpoint.com or submit a support ticket via the web widget on the bottom-left on your screen - Click here for more information.