In order to send an invoice to QuickBooks Online, your invoice must be associated with an account or building that is linked to QuickBooks Online.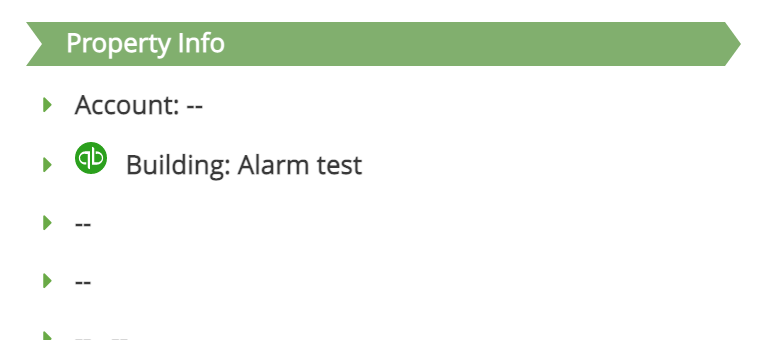 Once you have selected an account or building that is linked to QBO for your invoice, you will be able to send the invoice to QBO by clicking the "Send to QBO" button.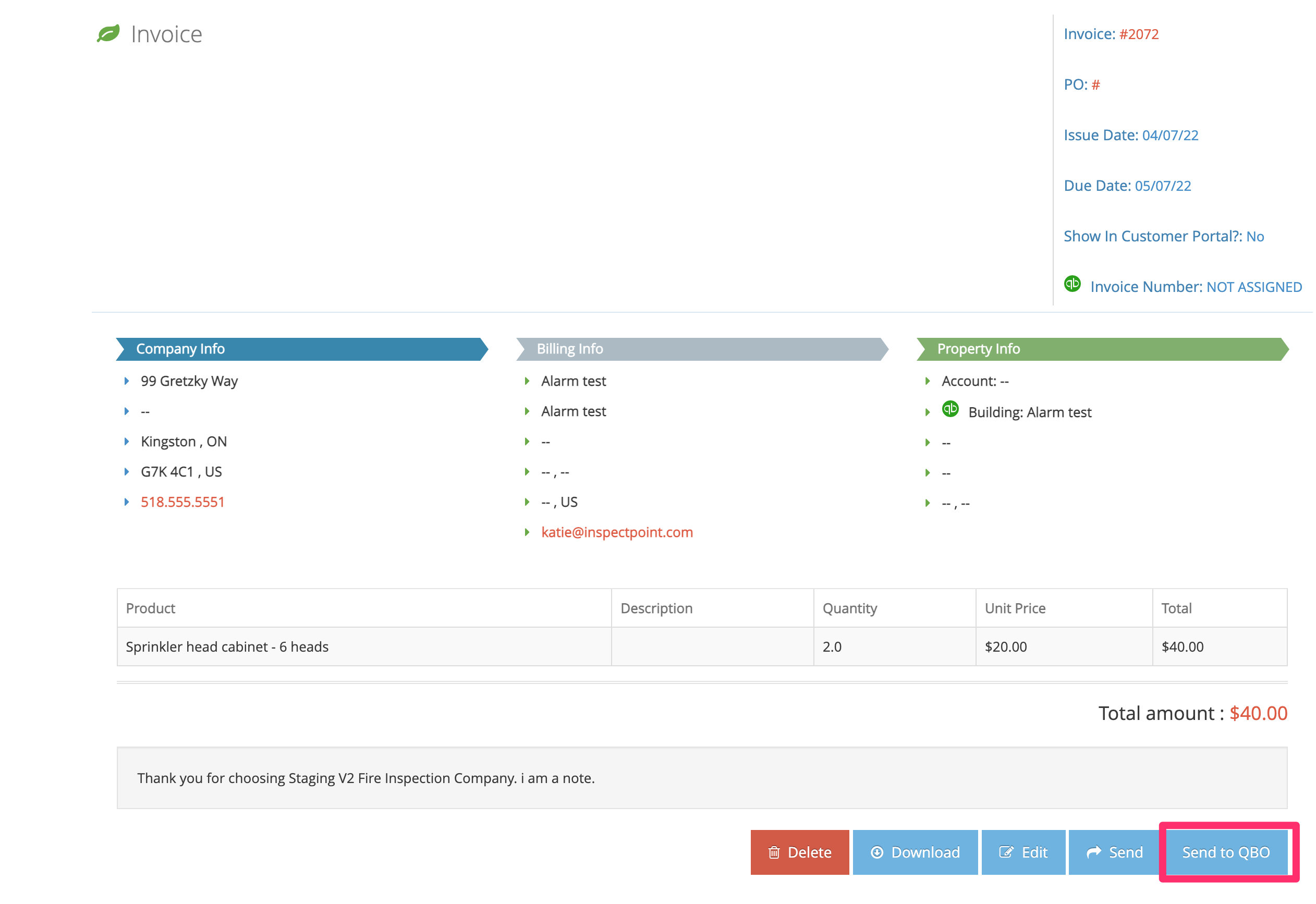 At that point, the invoice will appear in QBO. The invoice number from QBO populates at the top of the invoice page in Inspect Point.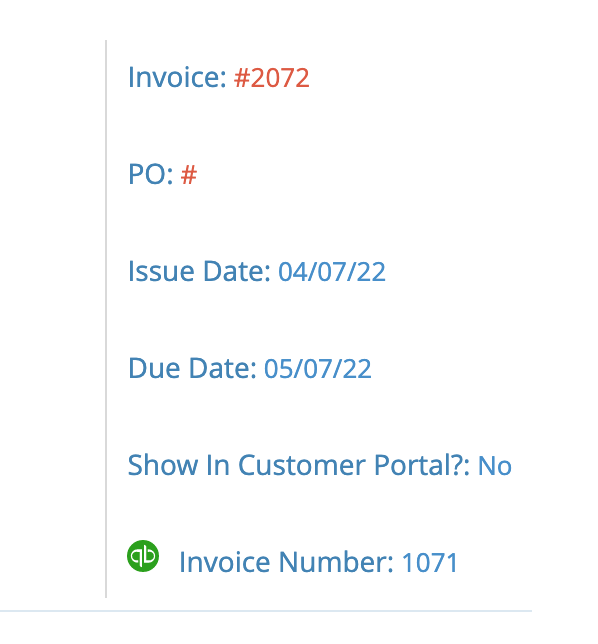 Note, once you send an invoice to QBO, any changes you make on that invoice in Inspect Point will not sync to QBO. Make sure your invoice is final before sending it over to QBO.

On the Invoice listing screen, invoices linked to QBO will have the QBO icon next to the invoice number:



And, you can filter the Invoice listing screen by invoices that have been linked, not linked, or both:



Also on the Invoice listing screen, you can see the QBO invoice number next to the Inspect Point invoice number:

Need help? Contact our Support Team at support@inspectpoint.com or submit a support ticket via the web widget on the bottom-left on your screen - Click here for more information.