Inspect Point allows you to clone several inspection items while in the field.
There are two ways to do this, which are explained below.
The Swipe Method
The first way to clone an item from the iPad is by swiping on it to reveal the pop-up. This will be explained step-by-step below. This method works on the following items:
Drain Valves
ITVs
Valves
Smoke & C02
Special Hazards
Monitoring Devices
Alarm Devices
The process is the same for all of these items, but in this demonstration, we will be cloning a valve.
To begin, navigate to the valve you wish to clone. Once here, swipe your finger to the left to reveal the blue "Clone" button.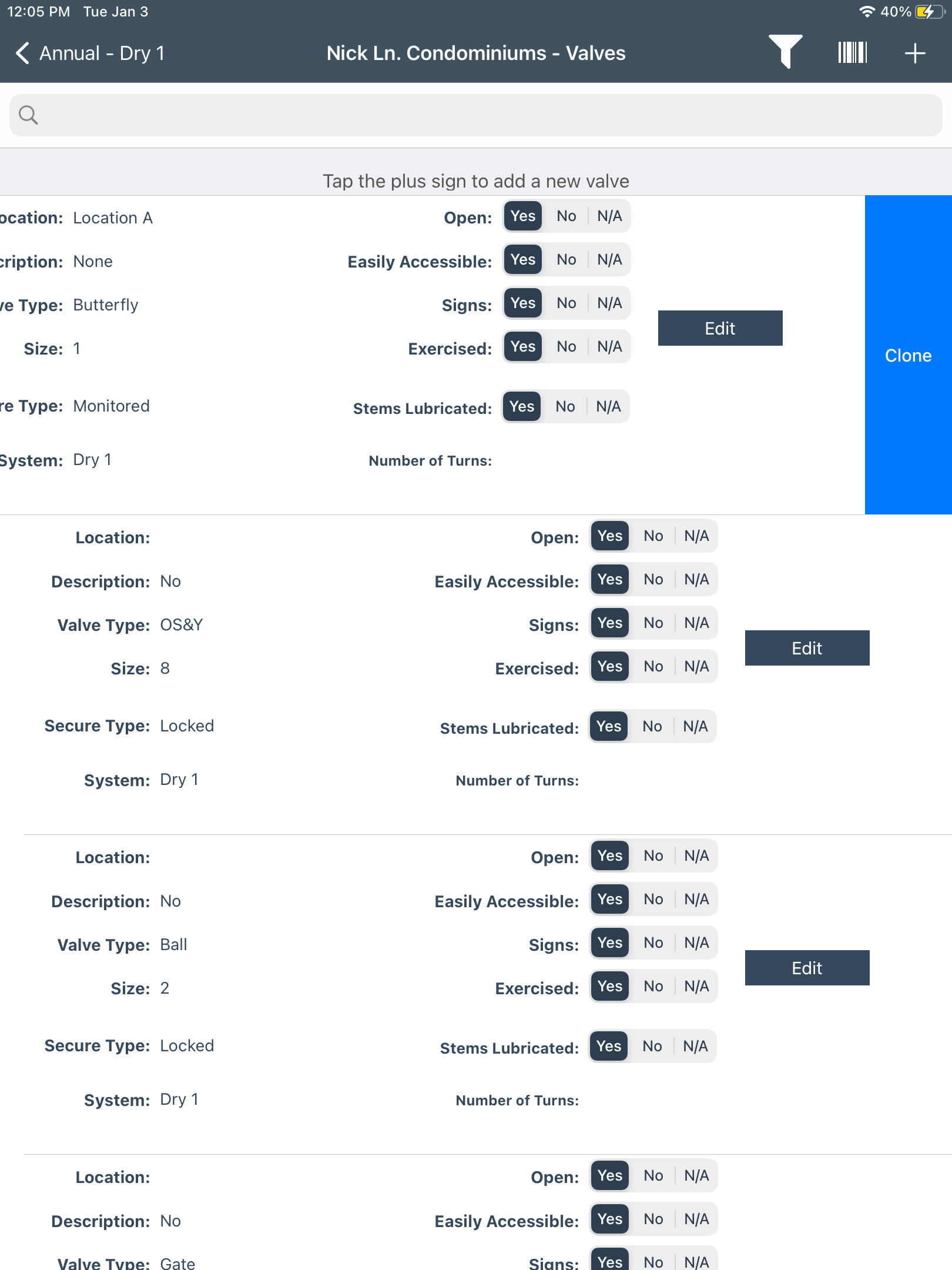 Select the button to open the pop-up. Choose how many valves you'd like to create and hit "Clone." This will bring you back to your list of valves where you will now see the new items.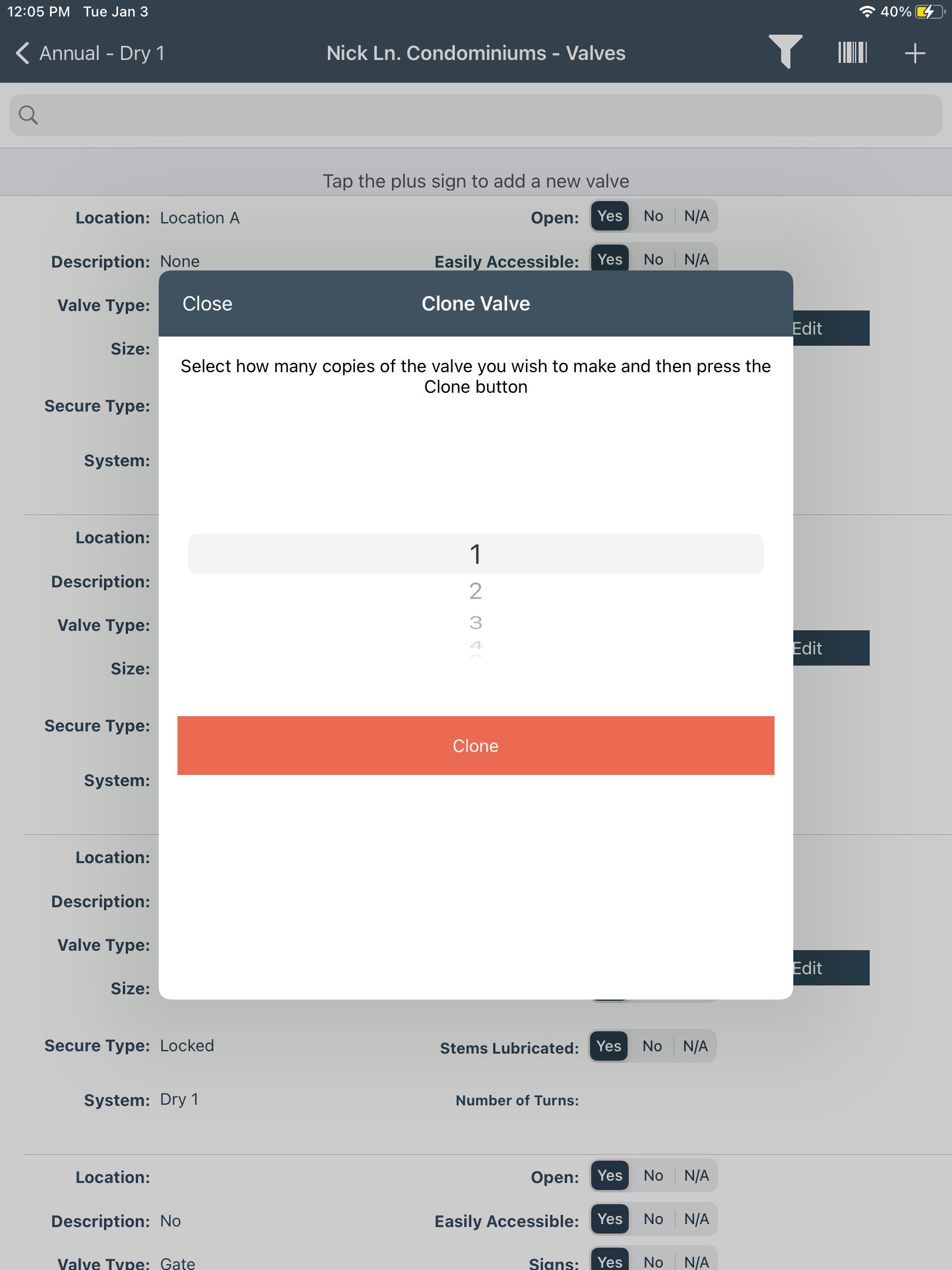 The Hold Method
The second way to clone an item from the iPad is by holding down on the item you want to clone until the pop-up appears. This method works for the following items:
Extinguishers

Equipment

Exit Signs

Fire Doors
Note: We will soon be moving to just the Swiping Method for cloning, but for now, these items are still done with the Hold Method.
As with the Swiping Method, we will demonstrate this method by following a single item - in this case, equipment - on the iPad. However, the process is the same for extinguishers, exit signs, and fire doors.
To begin, tap into the Equipment section on the iPad.

Find the piece of equipment you'd like to clone and hold your finger on the item until the pop-up appears.

Select the number of copies you'd like and tap Clone.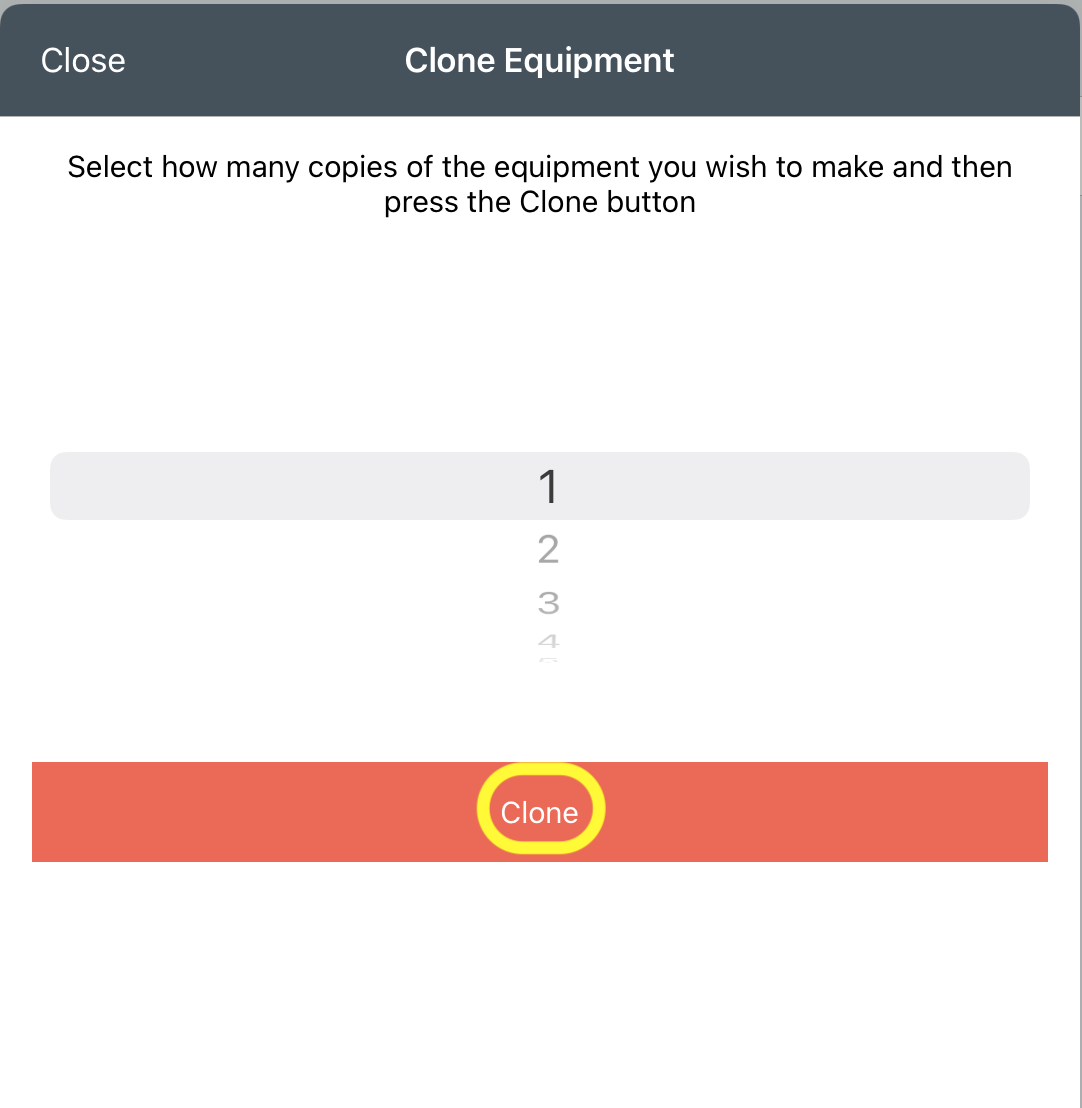 You will now see the cloned equipment.

Items That Cannot be Cloned
There are a handful of items in Inspect Point that cannot be cloned. These items are:
Cylinders
Hoses
Hose Valves