Note, Customer Portal report settings can be managed in your Customer Portal Settings. If you have "Make all Inspection Reports visible in the Customer Portal" turned on, reports will show automatically in your portal.
From the Inspection Reports tab, select the checkboxes on the corresponding reports, or select all by checking the top box, then hit Publish to Customer Portal.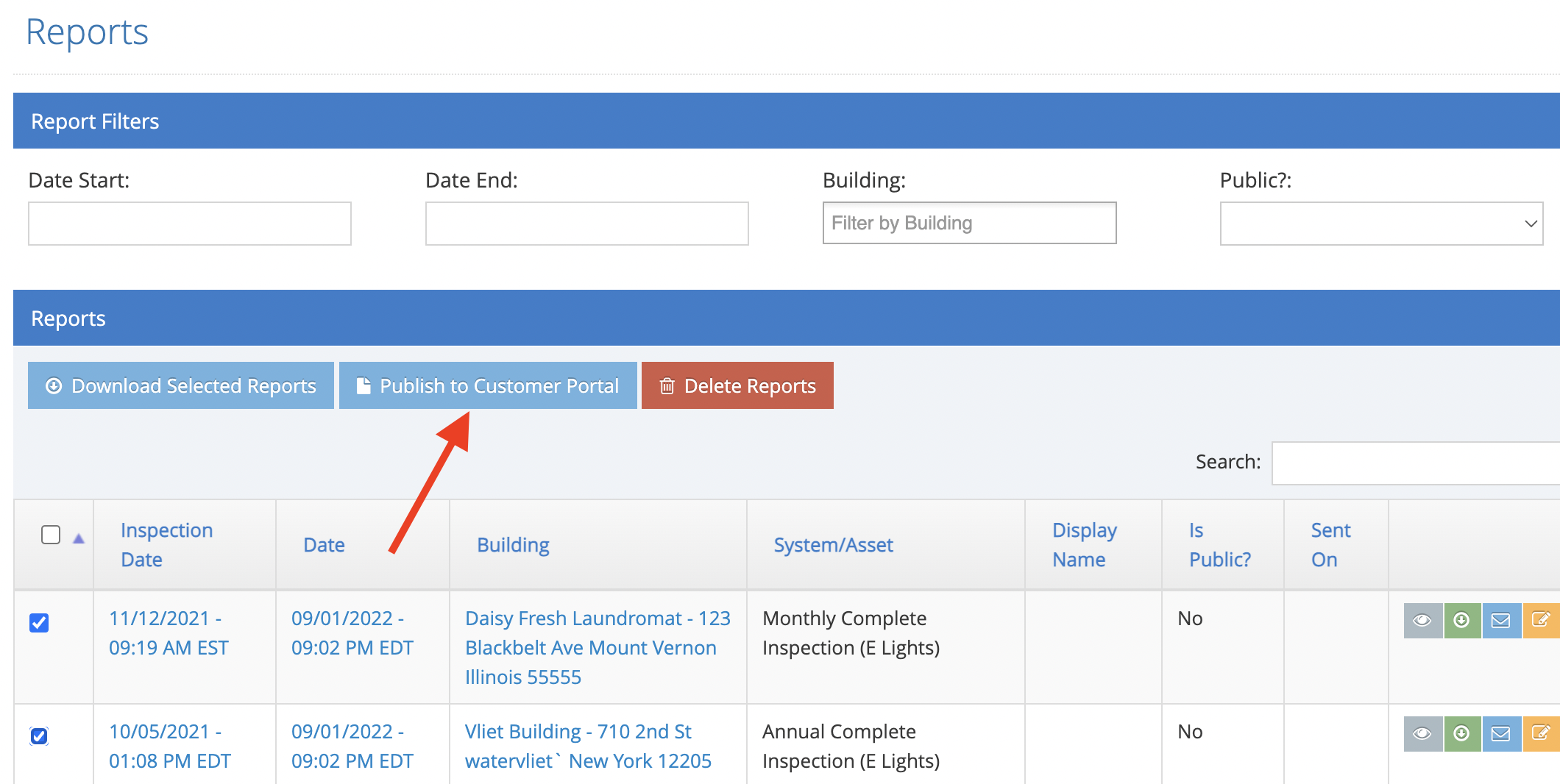 For information on how to publish service reports to the Customer Portal, click here.
Need help? Contact our Support Team at support@inspectpoint.com or submit a support ticket via the web widget on the bottom left of your screen. Click here for more information.