**Please note that only Admin users can change user roles. There should be at least one Admin user on the account at all times.

1. Starting at the Settings menu on the left side-bar, click Backend Users under User Management.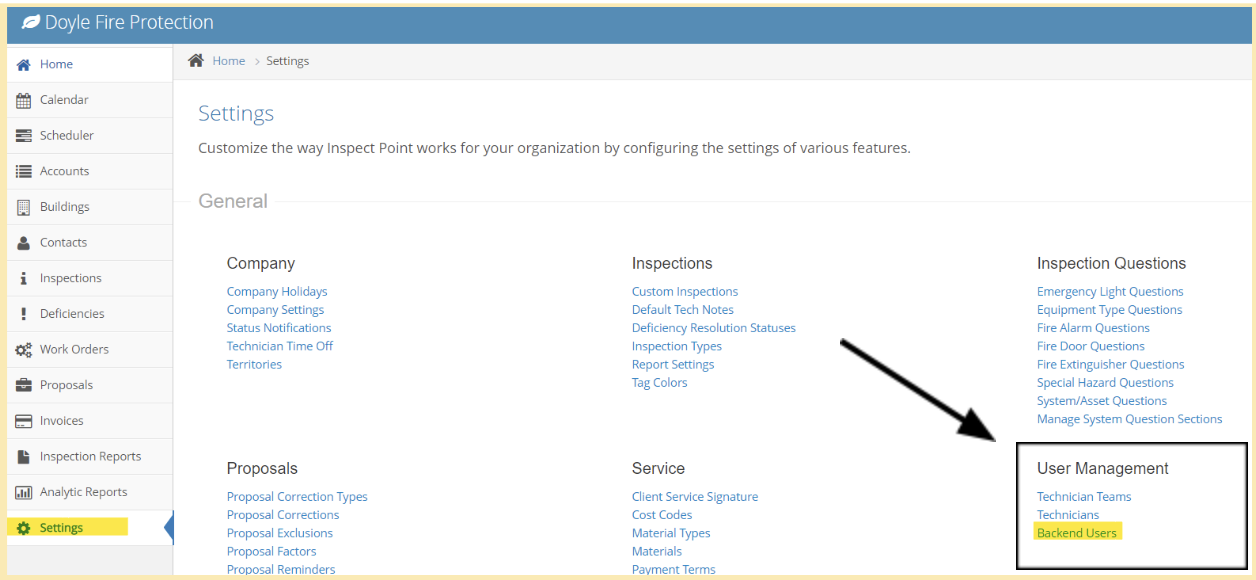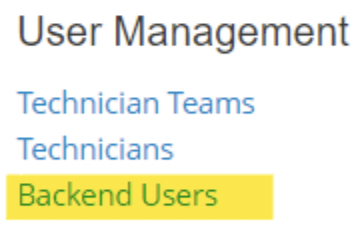 2. Click on the user's email address.

3. Select the desired user role from the Role drop-down menu and click Update.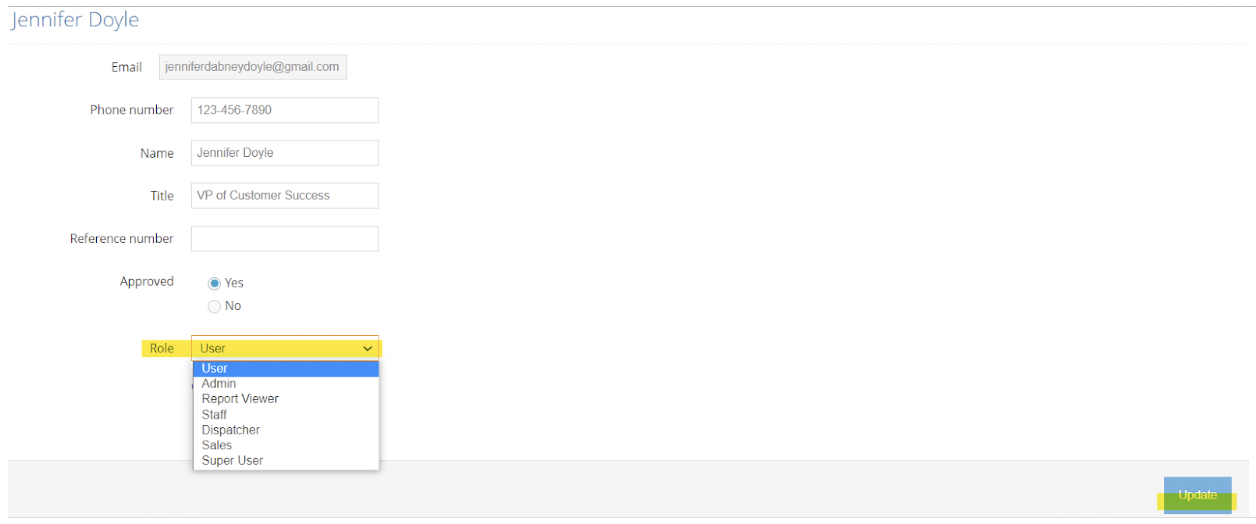 If the update was successful you will be brought back to the list of backend users and you will see a green success bar at the top of the screen.


Users whose roles have been changed should log out of the backend and log back in to ensure that the update takes effect.

For a list of user roles and their permissions, click here.

/Need help? Contact our Support Team at support@inspectpoint.com or submit a support ticket via the web widget on the bottom-left on your screen - Click here for more information