To view Service settings and defaults, head to the Settings menu on the left side of the screen.
You will now see the list of Service setup options.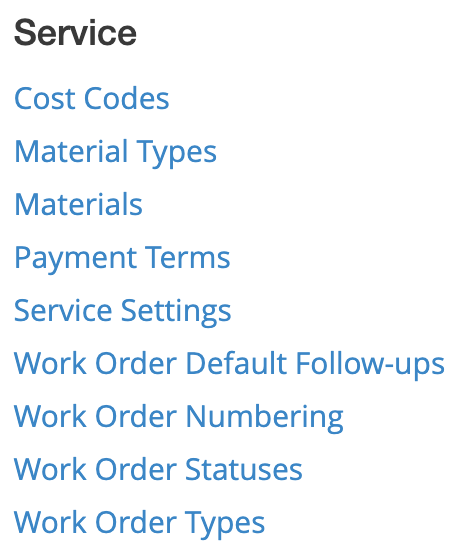 Click into each item to add defaults.
Below is a breakdown of each section, with samples.
Work Order Types
This is where you can break down your work orders types for reporting purposes.

Service Settings
This section relates to your service reports. Check the button at the top of the screen if you want to exclude time entries from service reports and invoices. You can also set your client service signature here as well which will appear at the end of service reports.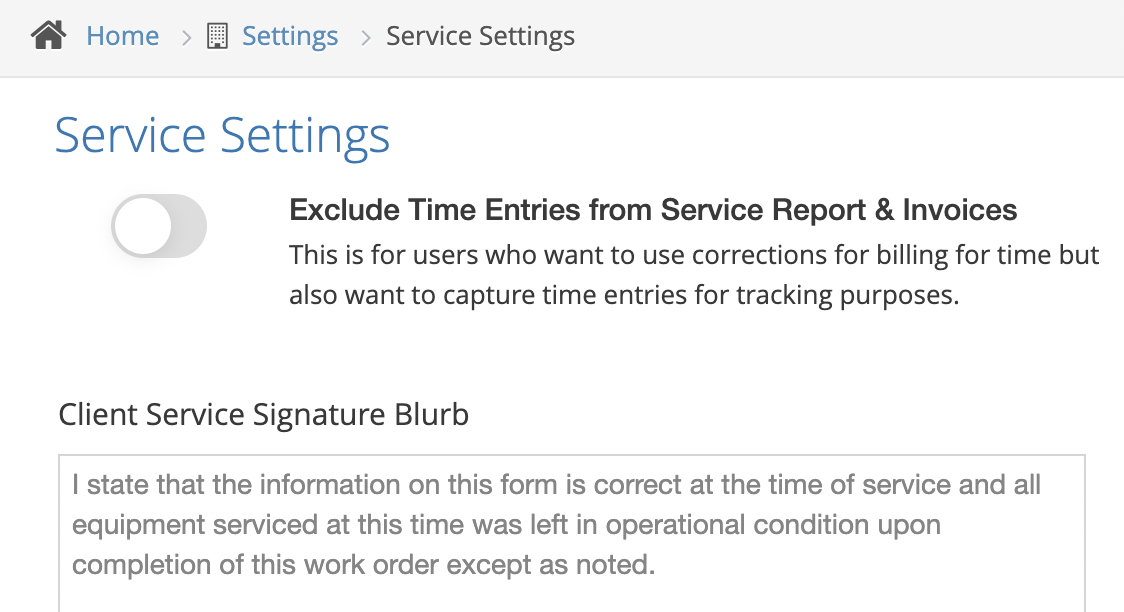 Materials
This section is optional and is where you can add materials that can be added to work orders from the backend or in the field. You can import your materials into the backend by using the csv document at the bottom of this documentation (material-import-type.csv).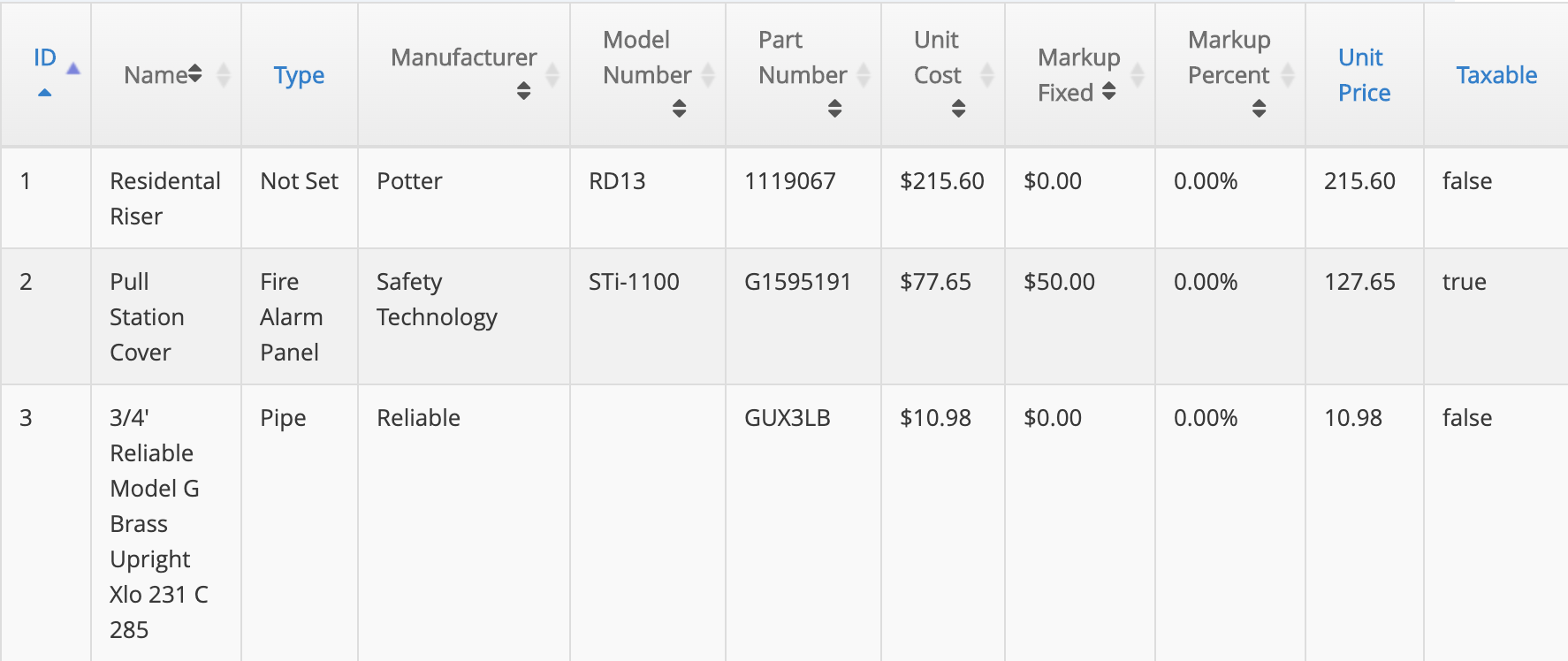 Material Types
This section is also optional, but is helpful if you would like to be able to sort and search on materials associated with certain types. It is recommended to setup your type prior to setting up materials.

Work Order Default Followups
This section allows you to set default notes for technicians to select in the field.

Work Order Numbering
This section allows you to set your starting work order number inside Inspect Point - if it should be something other than 1.
Need help? Contact our Support Team at support@inspectpoint.com or submit a support ticket via the web widget on the bottom-left on your screen - Click here for more information