Backend users can set contact roles at the building level.
Find out how to add or manage contact roles on a building, click here.
To learn how to directly update these roles from the Contact Listing Screen, click here.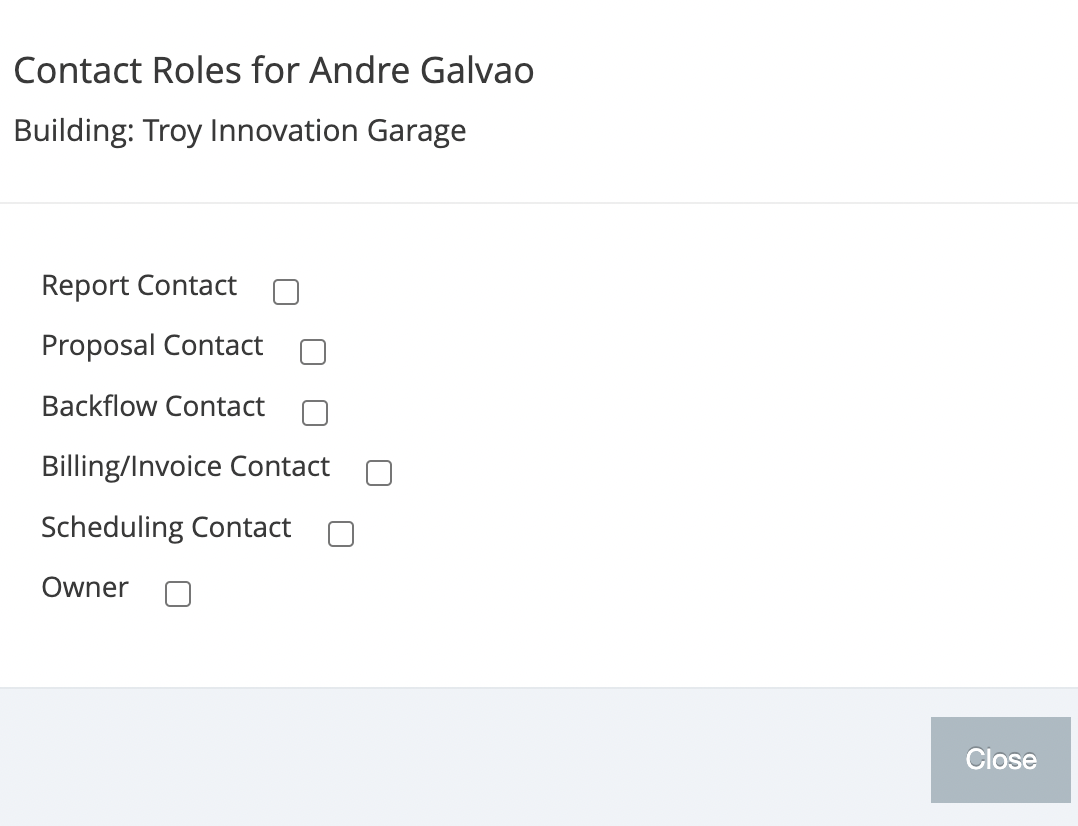 Report Contact - These contacts receive the reports when backend users 'Send to Contacts' from the reports tab, or if auto generate/auto send to contact is turned on. *An email must be attached*
Proposal Contact - These contacts are automatically selected when creating a proposal on the building. *You can unselect or add other contacts on the proposal if needed*
Backflow Contact - The contact information will pre-fill in on the backflow.
Billing/Invoice Contact - Contact information will pre-fill in when creating/generating an invoice.
Scheduling Contact - This contact is for backend use only, so users know who to contact for scheduling questions if needed.
Owner - Select this role if the contact is the building owner. This is what will pre-fill into any owner sections in backflows.