Step-By-Step Guide
From the inspections list on the iPad, tap the 'i' icon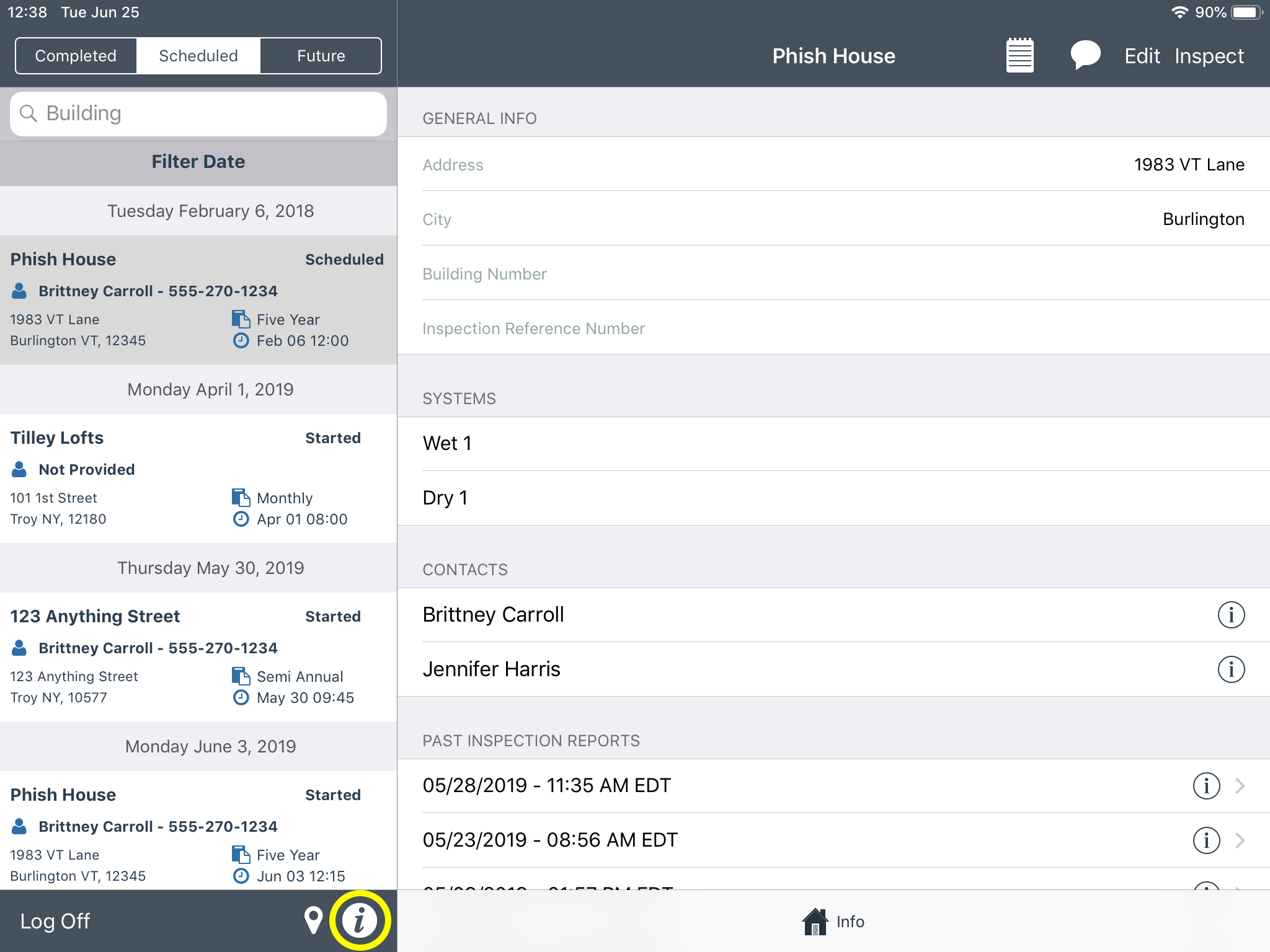 Select 'About Inspect Point'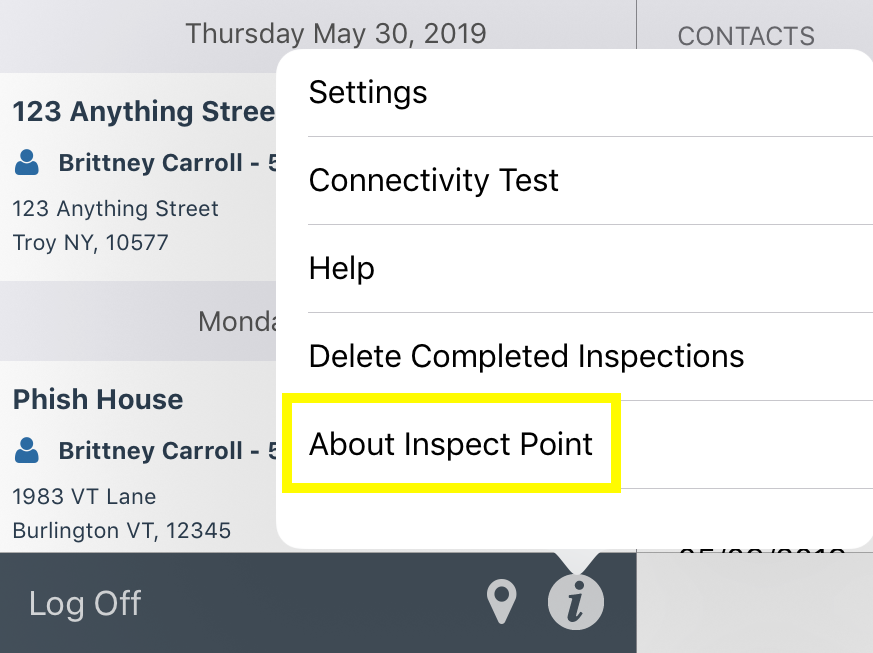 Tapping About Inspect Point button brings up a dialogue box that shows the current version you are using, the URL (website address) to the backend software (office side), and the technician username: 
The version is important to know as software enhancements may only be available beyond a certain version. For example if a new feature is introduced in version 3.5 but your tablet is still on version 3.0 then you'll need to update the app in order for it to be available.  ***Contact your supervisor before updating***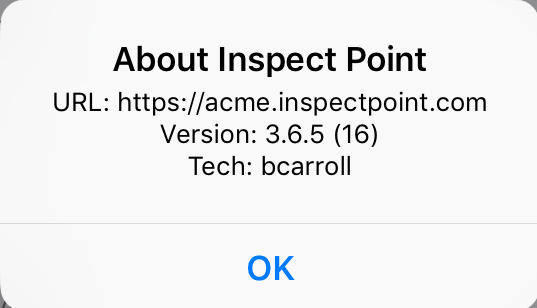 Clicking the Help & Support Information button takes you to inspectpoint.zendesk.com where various Help and How To guides are available and Frequently Asked Questions are answered.
Need help? Contact our Support Team at support@inspectpoint.com or submit a support ticket through the "Submit a request" link above.