Note: It is extremely important that inspections that have been performed, but have not been sent back to the office, are sent back to the office prior to deleting the Inspect Point app. Failure to do so will result in lost inspection information. 
Begin by locating the Inspect Point app on your iPad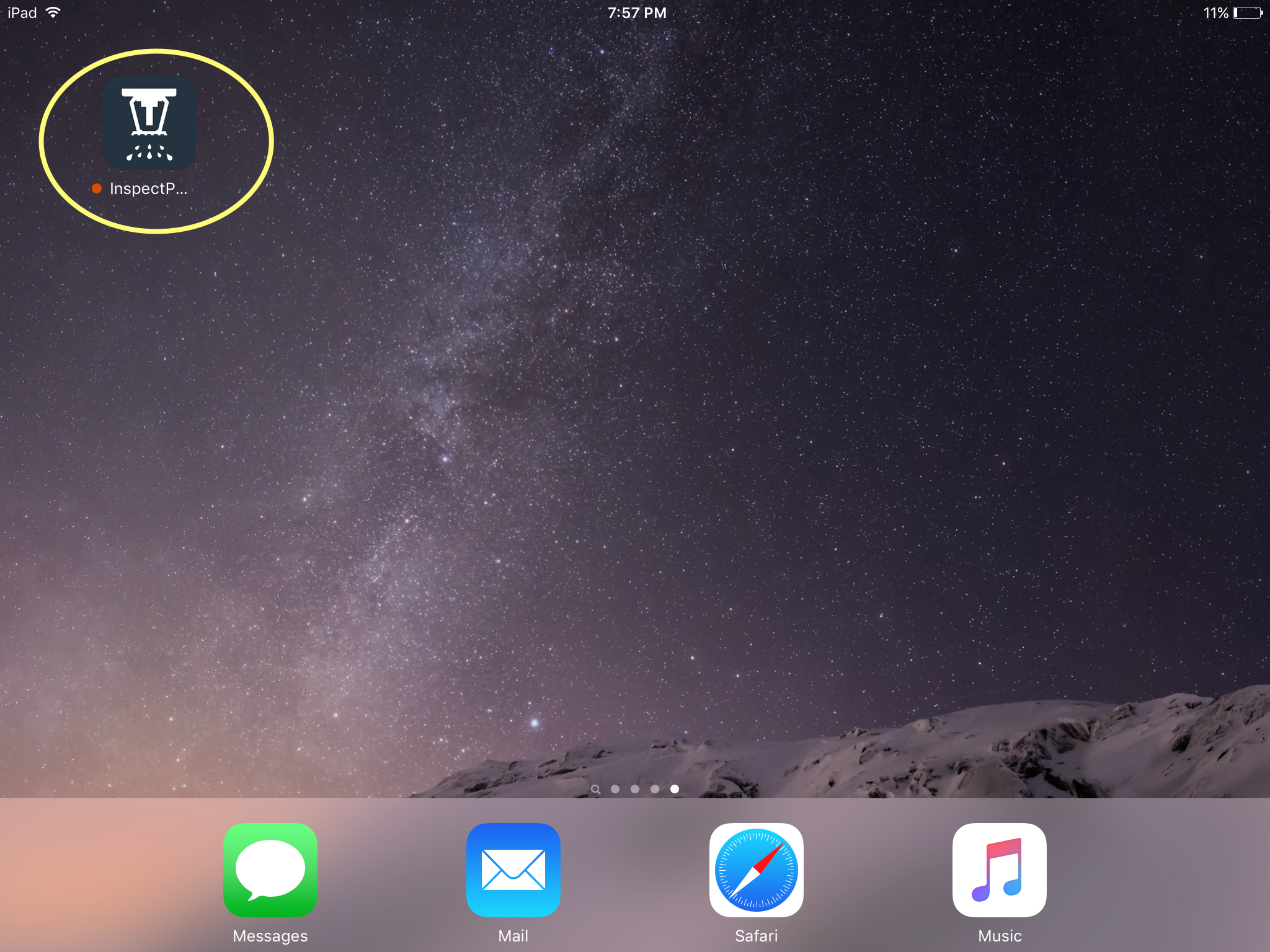 Press and hold the Inspect Point app icon until a small "X" appears in the upper left corner of the icon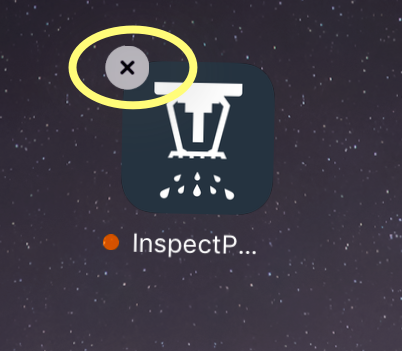 Click the "X" and the following message will appear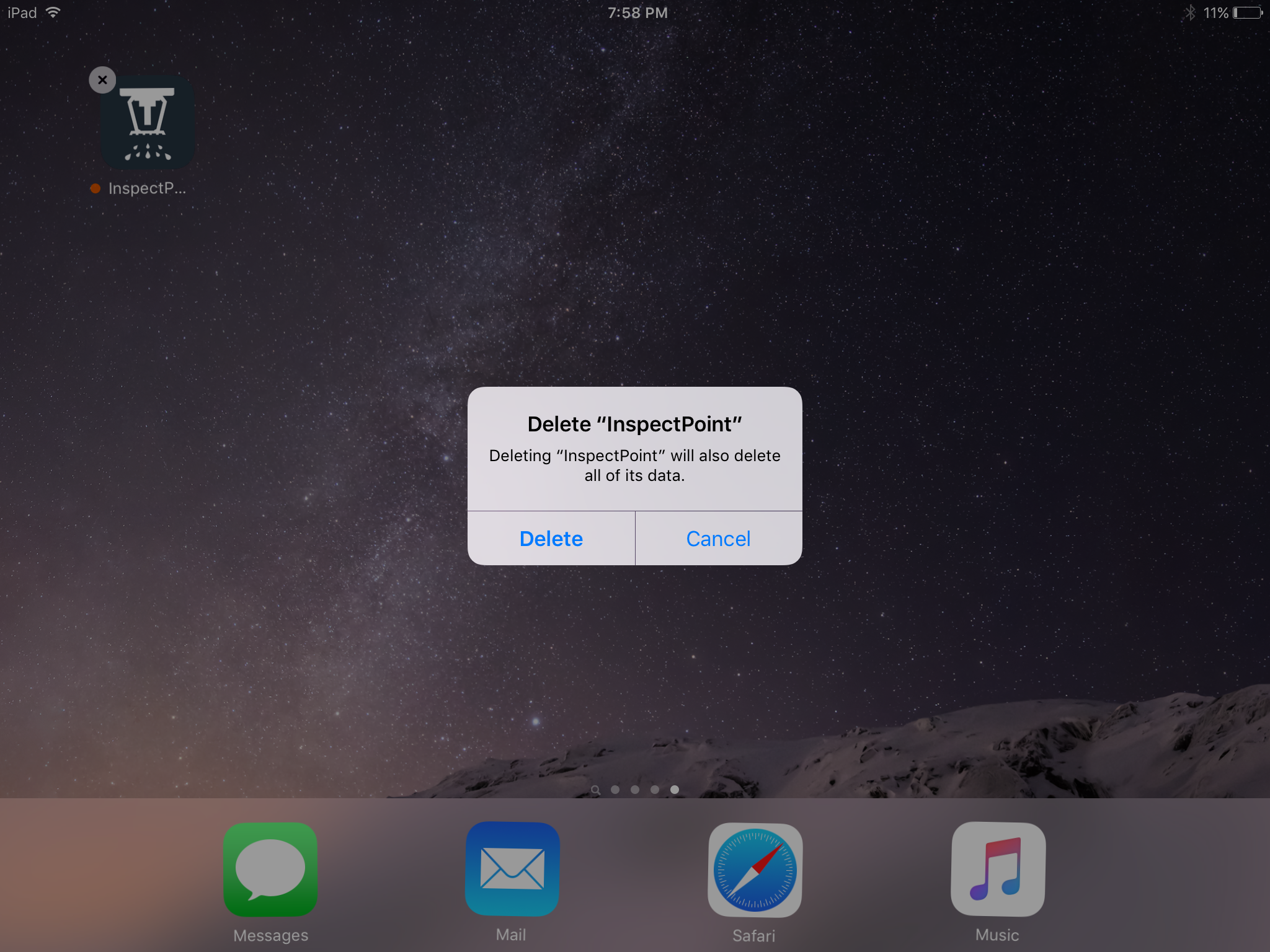 Click "Delete" and the Inspect Point app will be removed from you iPad
>> Note: If you delete the app, and reinstall, all inspections will be removed from the app
Need help? Contact our Support Team at support@inspectpoint.com or submit a support ticket through the "Submit a request" link above.