Lack of hard drive/storage space on your device can result in problems loading inspections and saving them locally.

Technicians will begin receiving a storage space warning when their device has 10% of its storage space remaining. Upon receiving this warning technicians should consult with the back-end office for approval and take steps to delete completed/cancelled inspections older than 30 days. Deleting old/unneeded photos from their device can also help with space issues.

The warning message reads: "Storage Warning - Your device only has XX MB of space, please delete completed inspections or visit the storage settings to free up space."

To delete completed and cancelled inspections older than 30 days the user should tap the lower case "'i" icon followed by "Delete Completed/Canceled Inspections." Users will then be asked to confirm they'd like to go through with the deletion. Once deleted, inspections cannot be reopened on the device. Deleting inspections via this method will not change their status in the backend.

Photos can be manually deleted via the Photos app on the device. Users should also clear their "Recently Deleted" folder after deleting any photos. **Please note, the update to version 6.4.0 of the Inspect Point app allows users to change the settings within the app to either save photos to the device or prevent photos from saving to the device. Preventing photos from saving to the device will allow for more available storage space.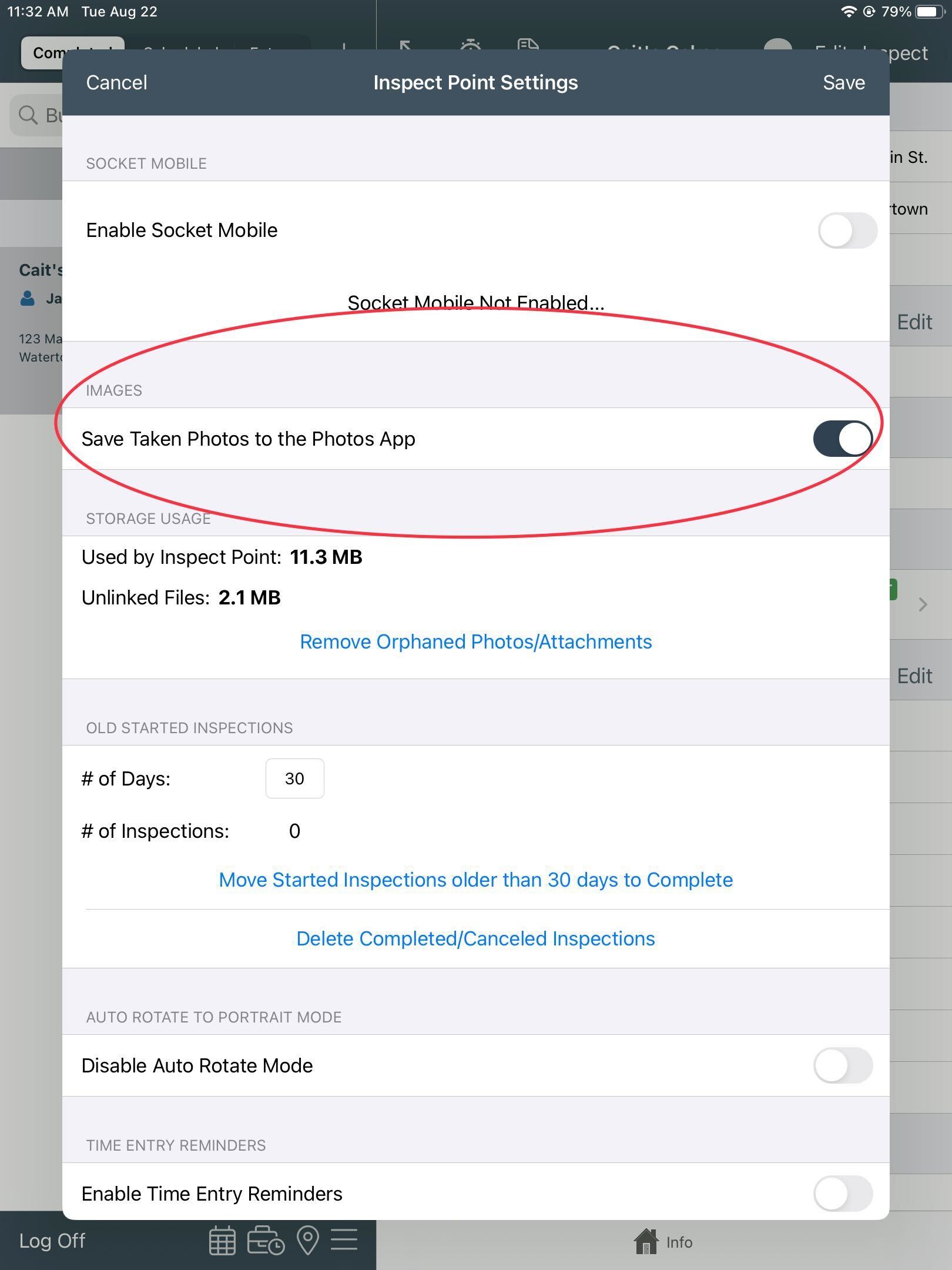 Need help? Contact our Support Team at support@inspectpoint.com or submit a support ticket through the "Submit a request" link above.