An inspection will appear on the iPad after it has been moved to the "Scheduled" status. 
If your technician does not see a scheduled inspection on their iPad, look for the following:
1) The status of the inspection in the backend of Inspect Point. If it is pending, change the status from 'Pending' to 'Scheduled', and have the technician refresh the scheduled tab on their iPad. If you don't know how to change an inspection status, follow the link below;
Update status from 'Pending' to 'Scheduled'
2) The date of the scheduled inspection. Only inspections in the "scheduled" status that are two weeks out will appear on the iPad. Have technicians look in the 'Future' tab if the inspection does not appear in the 'Scheduled' tab.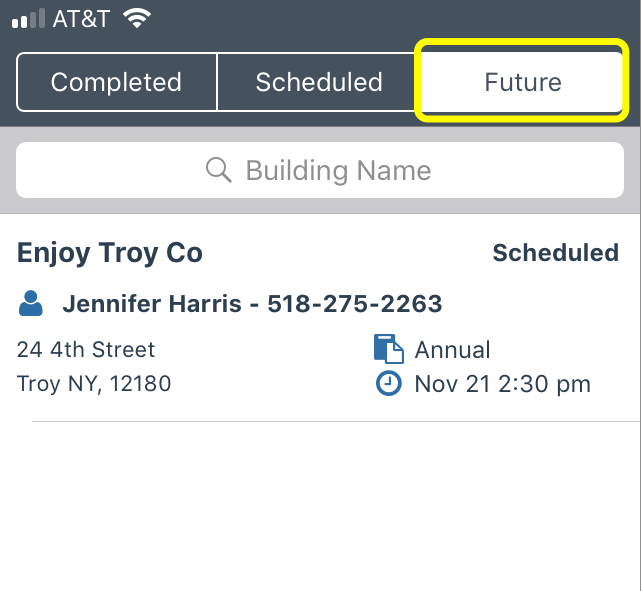 3) If the problem persists, contact our Support team.
Need help? Contact our Support Team at support@inspectpoint.com or submit a support ticket through the "Submit a request" link above.