>>> Marking an inspection complete is a manual process that takes place on the Inspection Detail Screen. 
Begin on the inspection detail screen for the inspection you'd like to mark complete.
Click 'Edit Inspection' in the upper right corner.

Locate the the 'Inspection Status' dropdown and select 'Complete'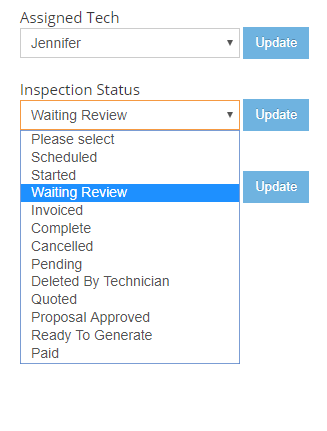 Once marked complete, click 'Update'.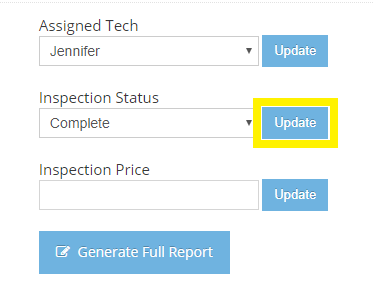 You will now see a success bar at the top of the screen confirming the status change.

Need help? Contact our Support Team at support@inspectpoint.com or submit a support ticket through the "Submit a request" link above.