The System Questions Listing screen is where you can see a full list of system questions inside Inspect Point. 
To locate this screen, navigate to the welcome dropdown in the upper right corner.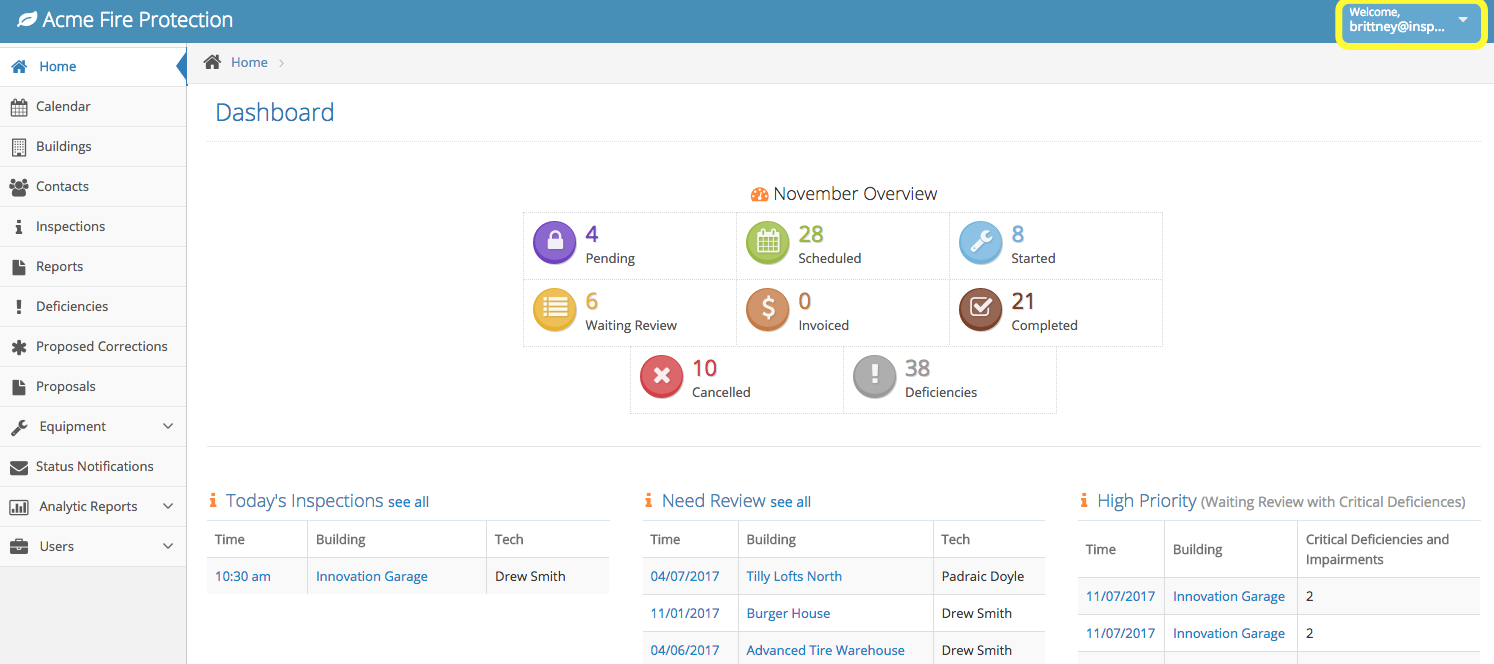 From the dropdown select 'System/Asset Questions'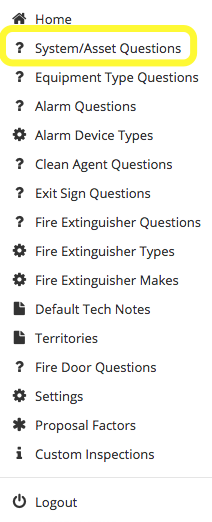 You will now see the System/Asset Questions Listing screen.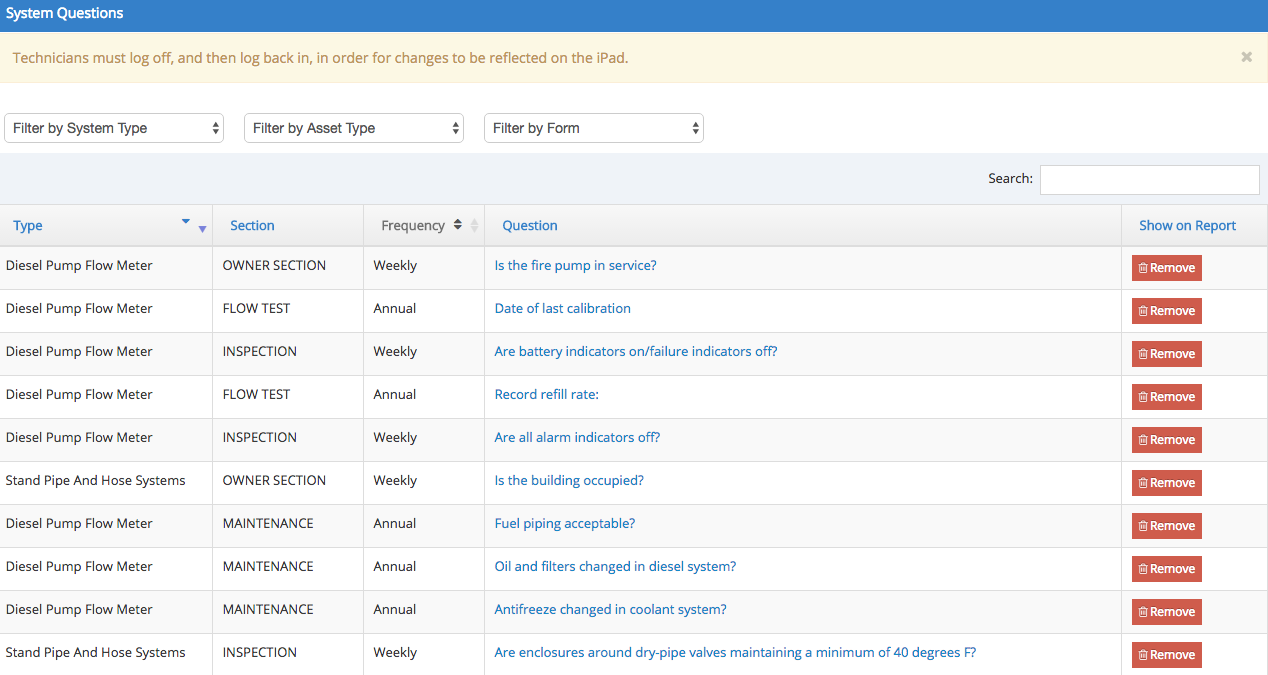 Need help? Contact our Support Team at support@inspectpoint.com or submit a support ticket through the "Submit a request" link above.