Navigate to the "Inspections" tab located on the left side bar.
>>> You will now see the Inspection Listings screen
If scheduling inspections, it's recommended you start by filtering in the Filter by Status dropdown for Pending. This will give you all of the unscheduled inspection.
Then set a date range by using the Scheduled Start and End Date fields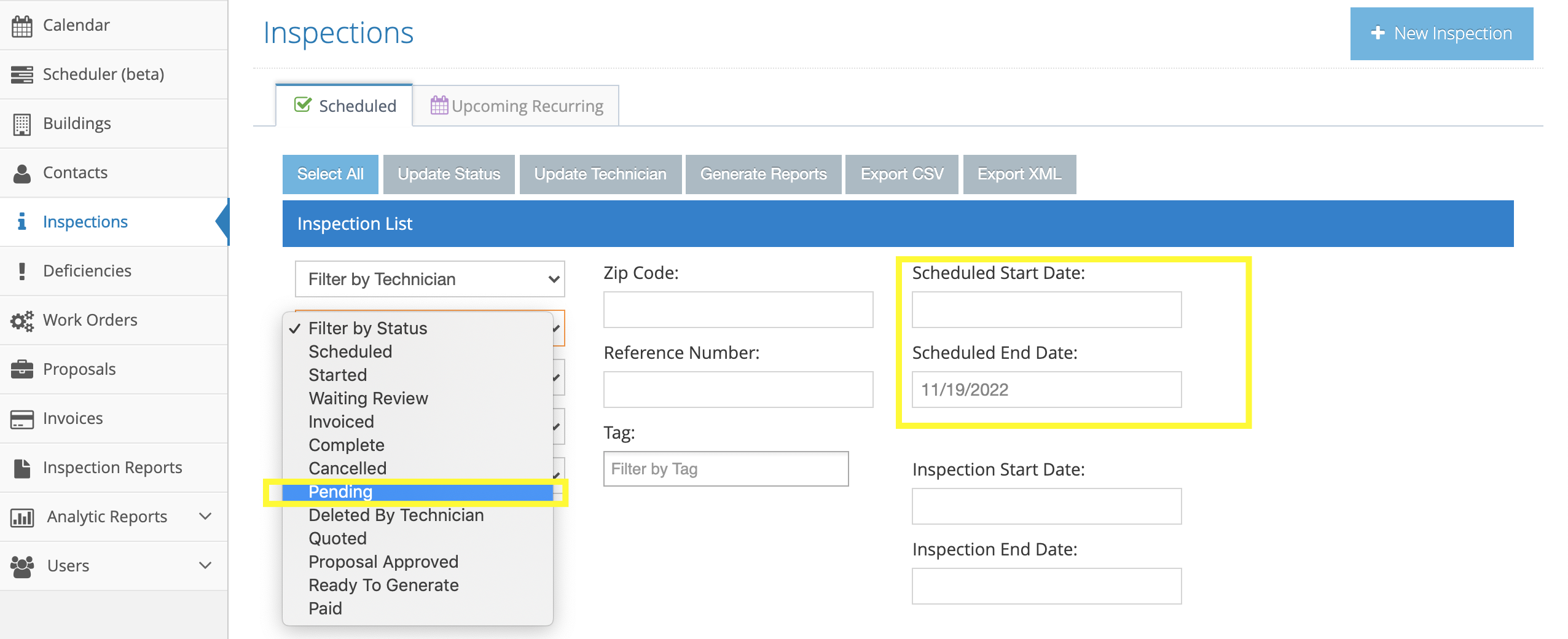 The listing screen will adjust. You should now see a full list of all your inspections in the "Pending" status for the timeframe you set.
You can add additional parameters such as Frequency type, Technician, Territory, Building, and more.
Once you have set all parameters, click "Select All" above the Inspection List

>>> PLEASE NOTE: You will now see a blue check mark next to each inspection in the "Pending" status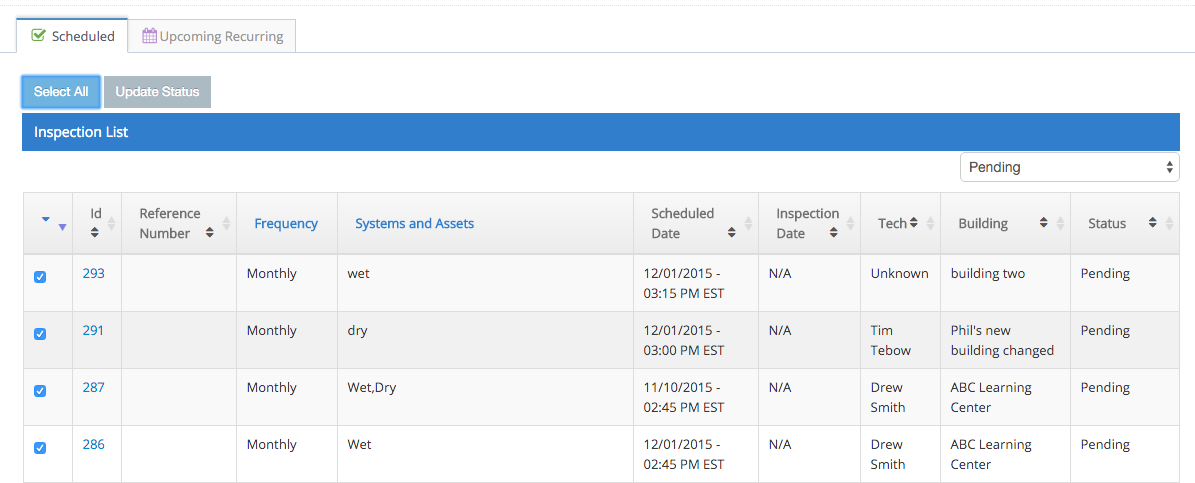 Click "Update Status" located next to the "Select All" button

A pop-up window will appear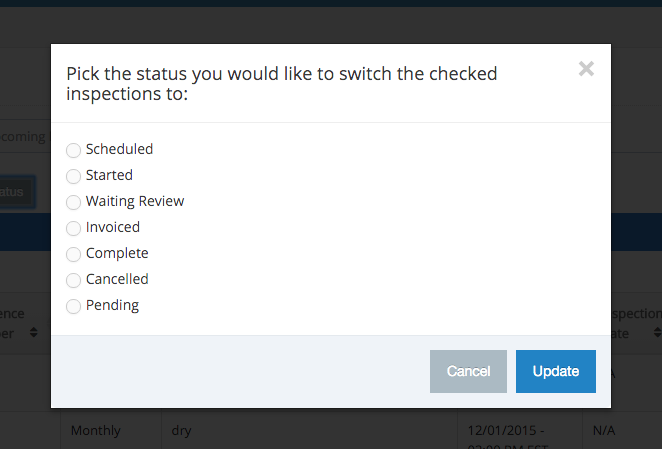 Select "Scheduled"
Then click "Update"
>>> You will automatically be directed back to the Inspection listing screen where you will now see the inspections in the "Scheduled" status.
Need help? Contact our Support Team at support@inspectpoint.com or submit a support ticket through the "Submit a request" link above.