Technicians can reset their own password. In the event a technician cannot reset their password, backend administrators can reset passwords for technicians.
1) Starting at the Settings menu on the left side-bar, click Technicians under User Management.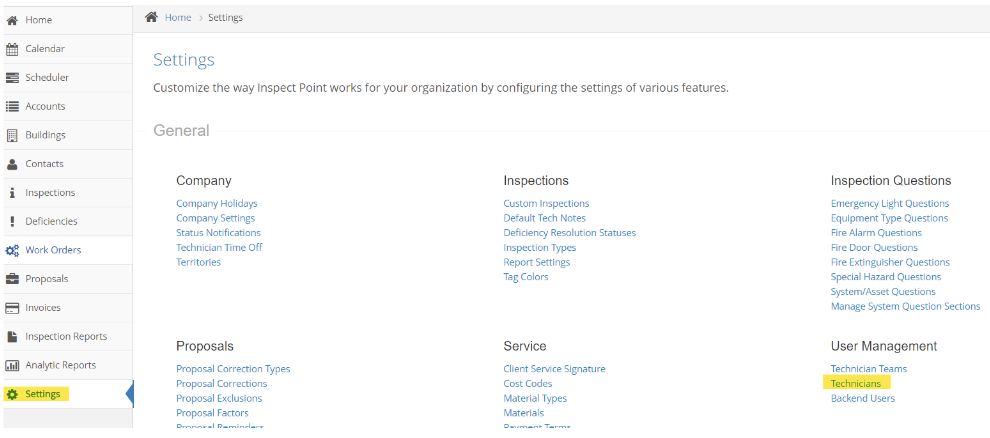 2) Click on the username of the technician you would like to reset the password for.

3) Click Change next to the Password field.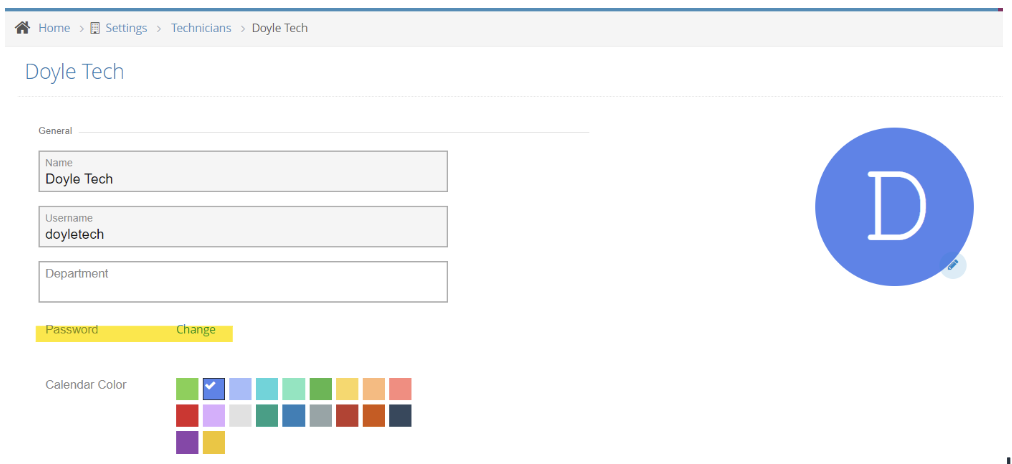 4) Enter the new password and enter it a second time to confirm. Make sure to click Update once done.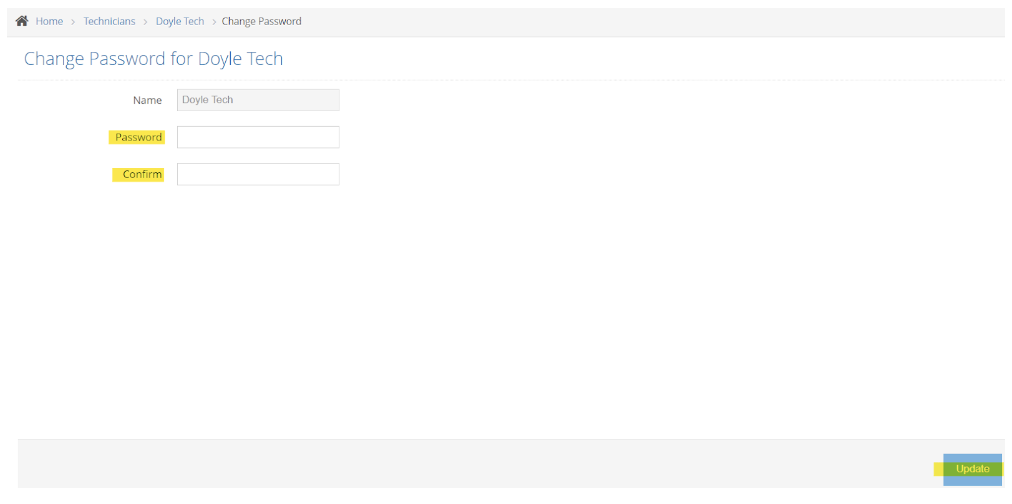 After clicking Update you will be returned to the list of technicians. You should see a green success bar at the top of the screen.

The technician can now log into the app using their new password.

Need help? Contact our Support Team at support@inspectpoint.com or submit a support ticket via the web widget on the bottom-left on your screen - Click here for more information.