Note, Customer Portal report settings can be managed in your Customer Portal Settings. If you have "Make all Inspection Reports visible in the Customer Portal" turned on, reports will show automatically in your portal and you will not see the "Public Report" or notification options described below.

To manually publish to the portal:

From the Inspections Reports page, click the yellow Edit Details icon:

Fill in the "Display Name" field with the text you'd like your customer to see .
Check the "Is Public?" checkbox to make the inspection report visible via the Customer Portal.
Check the "Notify Customer" checkbox to have an email automatically sent to your customer letting them know a report has been placed in the portal for them to view.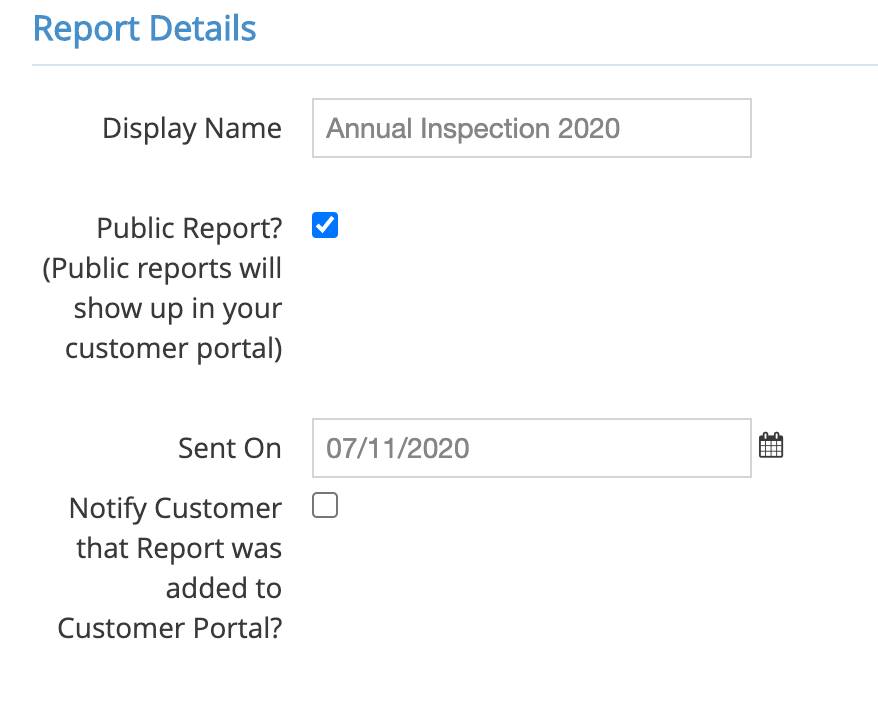 Click Update when done.