How to Import Fire Extinguishers
From the building detail screen, click the Fire Extinguishers tab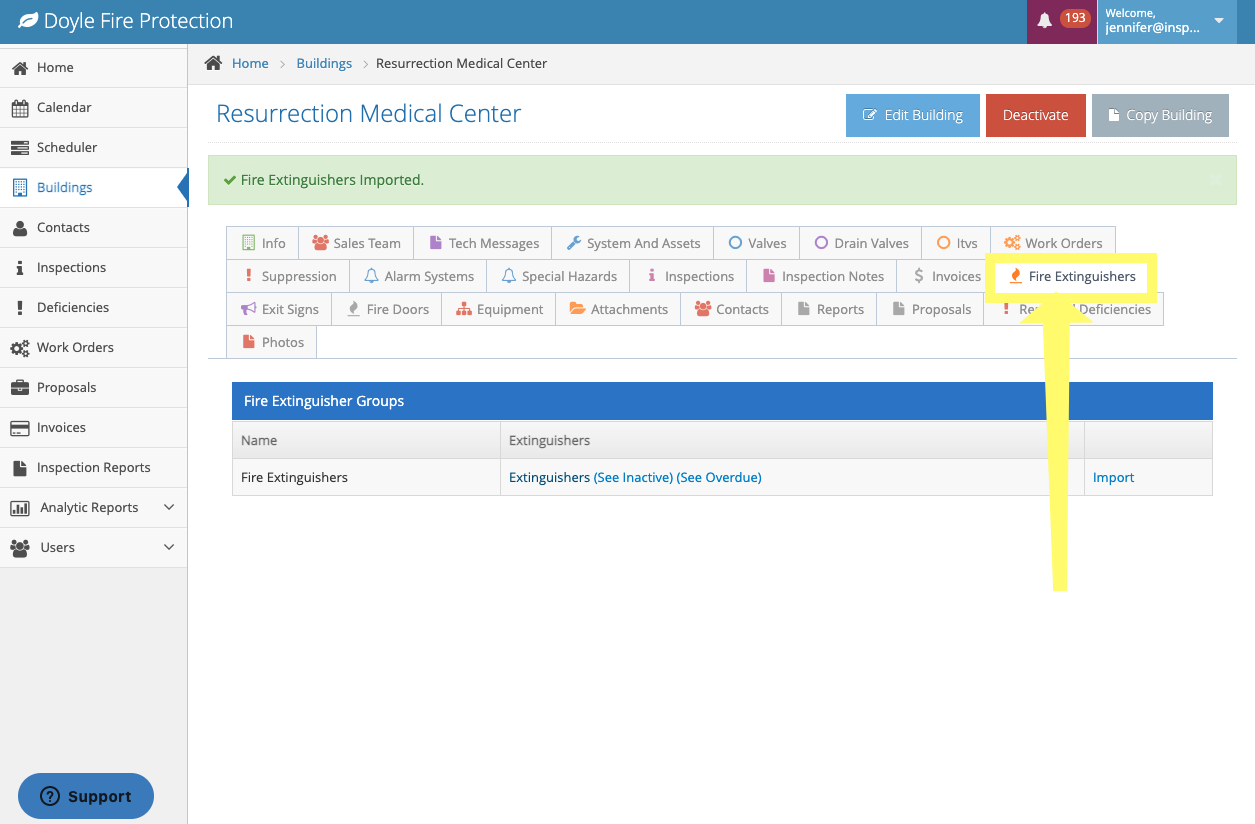 Click Import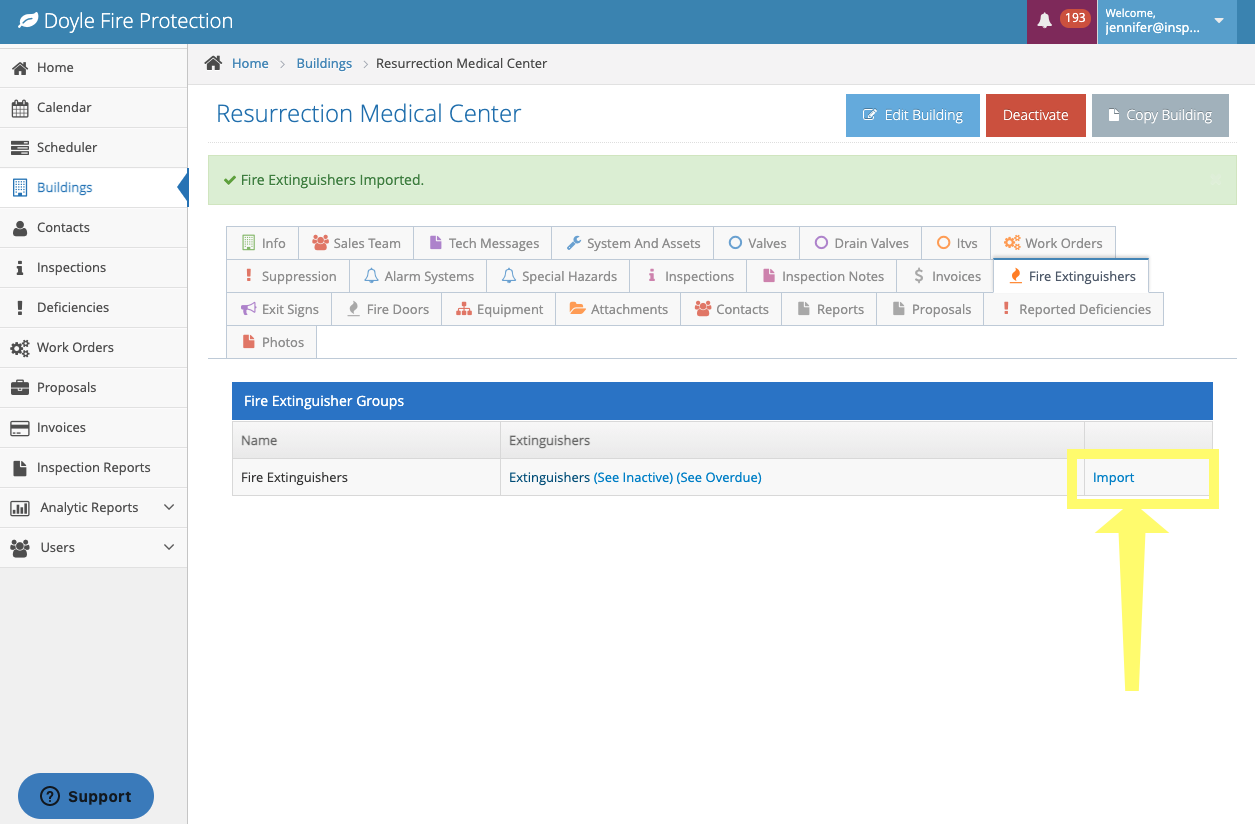 >>> Click Sample File to download the import template. This template must be used (and cannot be adjusted) for the import
When the file is filled in, save and download the file as a CSV
Navigate back to the Extinguisher tab and click Choose File and select the file from your computer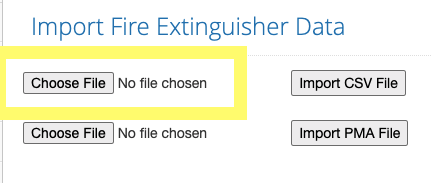 Once to see the file listed click Import CSV File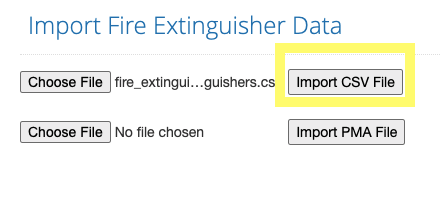 Once imported, you will be redirected back to the Building where you will see a green success bar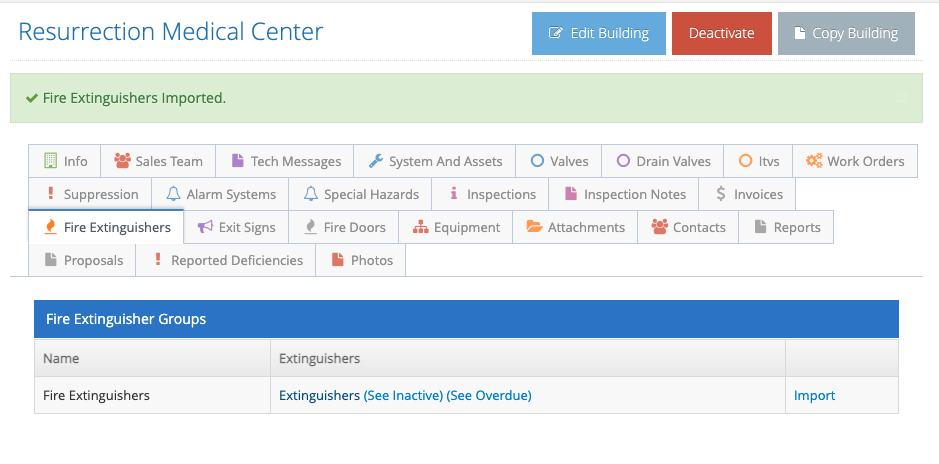 Click the Fire Extinguishers tab, the Extinguishers to see your newly imported Extinguishers.
Understanding the Extinguisher Template
Listed below is a breakdown of all the fields in the extinguisher template, a copy of the report available for download, and a sample report.
Note: not every field is required for a successful import. No one field is required, but a more complete import will allow for more detailed inspections and reports.
Location - The location in the building where the extinguisher resides
Description - Use this space to further describe where in the building the extinguisher is located (ex. 1st Floor - Northeast Corridor)
Make - The make of the fire extinguisher
Serial Number - The extinguisher's serial number
Barcode - The extinguisher's barcode
Weight - Inspect Point comes with several extinguisher weights to select, including 2.5# - 350#, and 2.5L - 6.8L.
Type - The type/class of extinguisher
Date Purchased - The date when the extinguisher was purchased
Notes - Notes that backend users and technicians can see about the extinguisher
Internal Notes - Notes that only backend users can see about the extinguisher
Next Service Date - The date the extinguisher is set to be serviced next
Last Service Date - The date the extinguisher was last serviced
Date Manufactured - The date the extinguisher was manufactured
Next Five Year Maintenance - The date of the extinguisher's next five-year maintenance
Next Six-Year Maintenance - The date of the extinguisher's next six-year maintenance
Next 12-Year Hydro - The date of the extinguisher's next 12-year hydro
Last Scanned At - The date the extinguisher was last scanned at

Fire Extinguisher Import Template Below: