From the home screen, click the dropdown arrow in the upper right of the screen, and select "Alarm Device Types"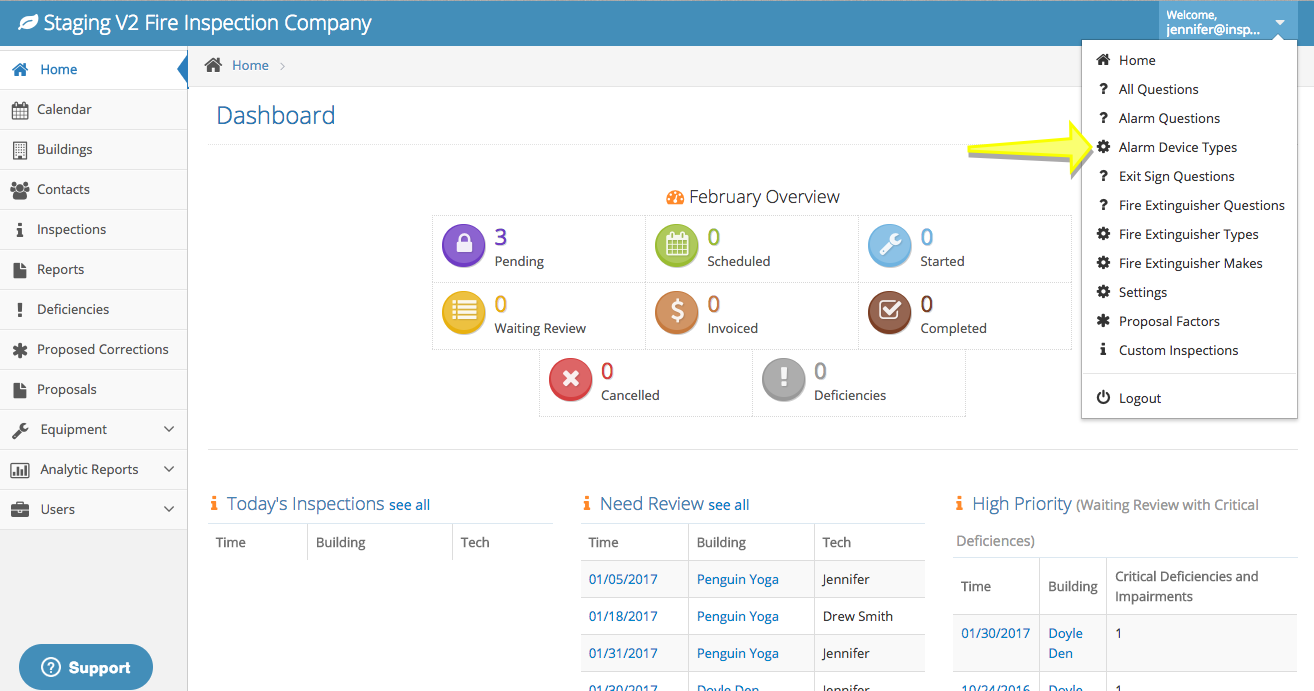 You will now see a full list of alarm device types already available in Inspect Point
Click +New Alarm Device Type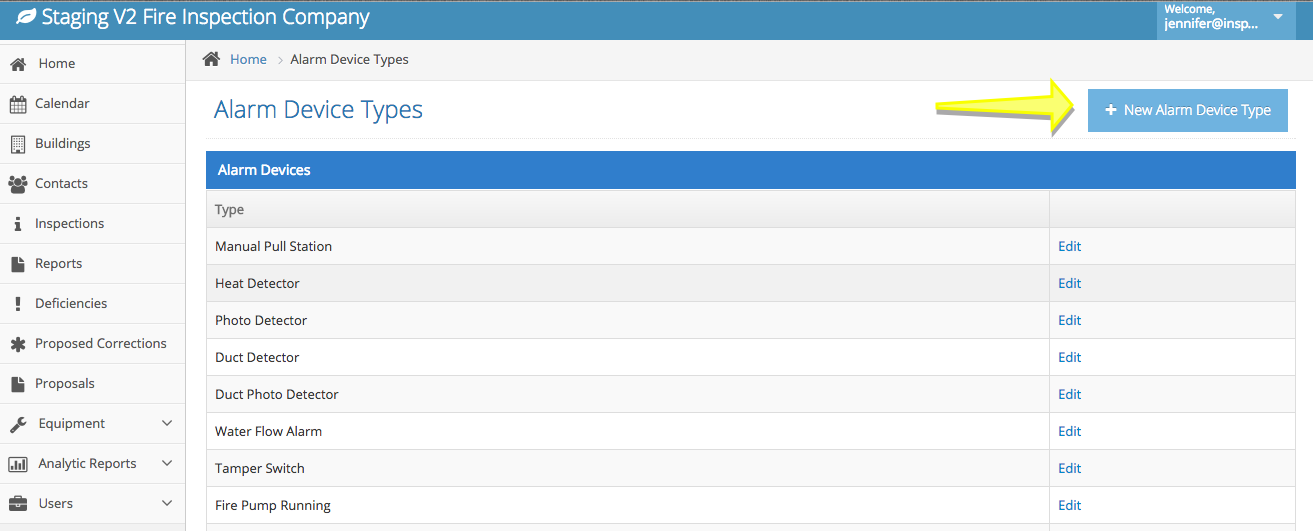 Type the new alarm device in the text field box
Select from the Category Type dropdown whether it should be categorized as Initiating or Notification
Click Save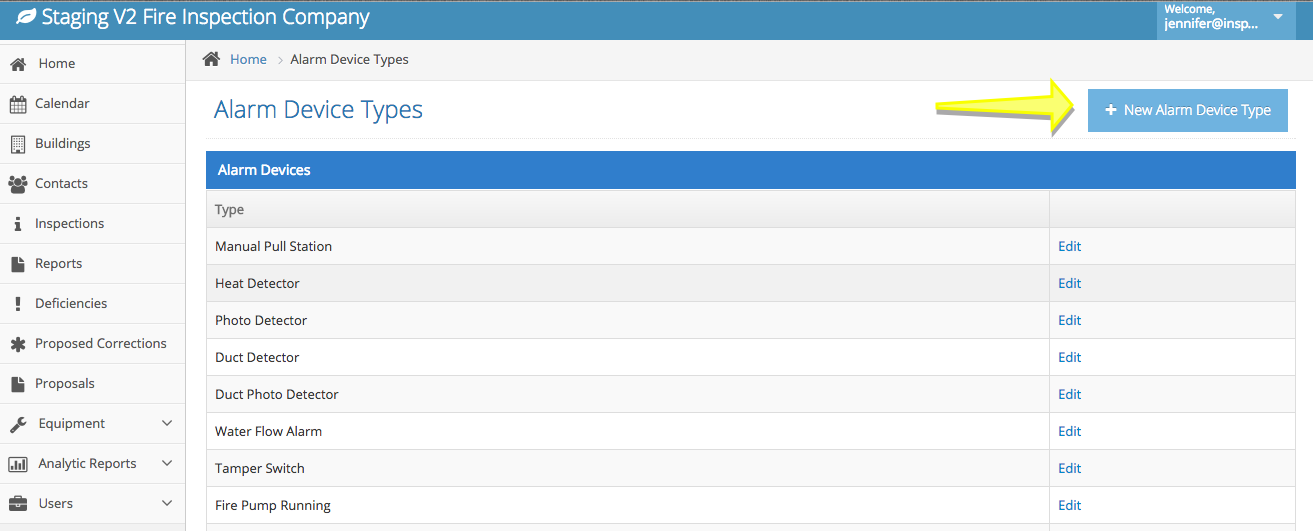 You will now see the alarm device type added to the list

>> Repeat the process outlined above until all desired alarm device types have been added to your instance of Inspect Point
>>>PLEASE NOTE: In order for technicians to see alarm device types, added in the backend, on their iPad, they will need to log-off and log back into the Inspect Point mobile app. If they are not connected to a data plan, they will need to log-off and log-on while connected to WiFi.
Need help? Contact our Support Team at support@inspectpoint.com or submit a support ticket through the "Submit a request" link above.